The mango-ginger-green chilli pickle is easy to make and keeps for about 10 days
Making pickles needn't be an arduous task if you ask Usha R Prabakaran, author of Usha's Pickle Digest, a collection of 1,000 pickle recipes from across the country. "These pickles can be extremely tasty, but they don't last too long though – maybe 10 days if you refrigerate them," says Prabakaran. Plus, you don't have to wait until summer to make these pickles.
Mango-ginger-green pepper, gooseberry in curd and even sprouted fenugreek make for what Prabakaran calls quick serve pickles that can be made all year around. "The simple chopped mango pickle gets too boring so it's nice to mix up ingredients and make pickles of even vegetables such as sambar onions (shallots) and carrots and capsicum," says the Chennai-based author.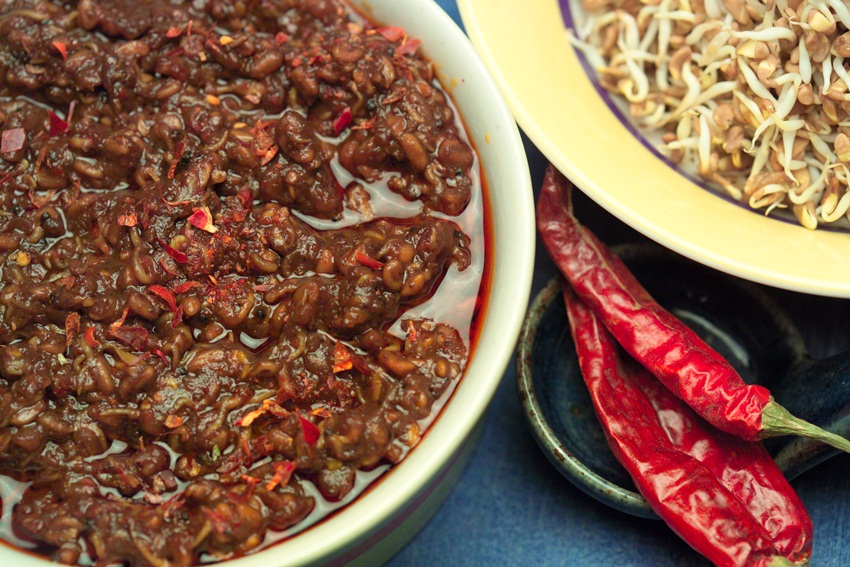 Fenugreek sprouts pickle in tamarind
The prep time for most of these pickles takes less than an hour and uses a standard seasoning of mustard seeds, asafoetida, chilli powder and turmeric powder. Some of them are prepared with cumin seeds and fenugreek seeds for seasoning. Mango-Ginger-Lime for instance can be made by roughly chopping the three and tossing them with salt and turmeric. All you need is to do next is heat approximately 75 ml of oil and add the seasoning ingredients to it, let them crackle and pour it over the mango-ginger-lime mixture and blend well. The pickle is ready to use after an hour and keeps for around 10 days if it is refrigerated.
Lemon, mango and even star fruit can be pickled on their own with green chilli or garlic. But for pickles with a little more zing, tamarind is another ingredient that can be used to make a thick, tangy extract that you can use as a base for almost any vegetable that you want to use for pickles. "You can make a pickle of fenugreek sprouts, drumstick pith and even banana flower with this extract. Just make the extract in bulk and use when needed," adds Prabakaran.