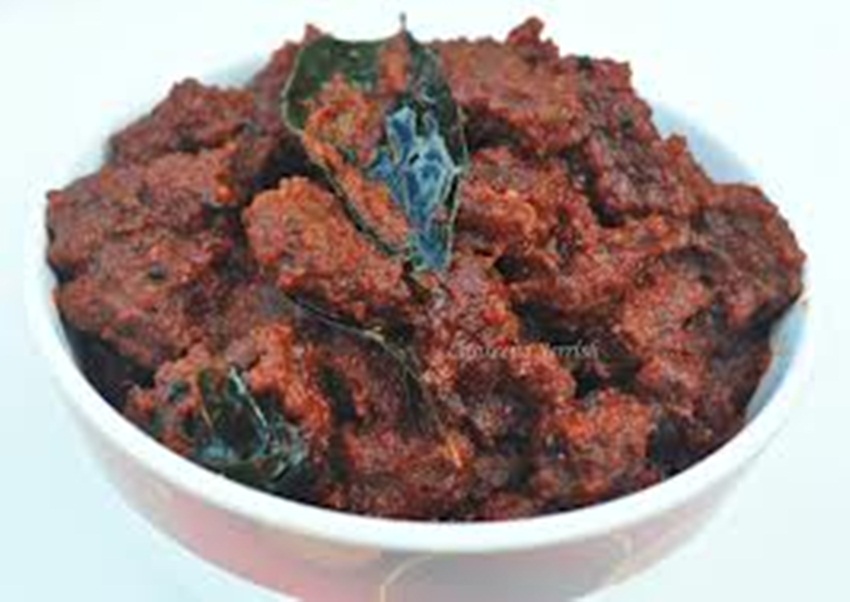 Country chicken pickle. Photograph via Raju Pickles
There are two things that the good folks of Bhimavaram cannot resist:  Cock fights and meat pickles. We suspect a losing rooster or two may have gone straight into the pickle jar, but that's just our imagination running riot. There are special country chicken farms that supply natu kodi meat to hotels and pickle makers of Bhimavaram in the West Godavari district of Andhra Pradesh .
The year-old Raju pickles has already won favour with not only Telugu NRIs, who carry kilos of pickles when they fly back to the US, but also Andhra politicians and actors. Says software professional Raju Datla, "It was my wife's idea to set up the site and I helped her out. She's a home maker and we have two others who help making these pickles at home. It's a small set up as of now." Unlike other sites, which sell podis (chutney powders) and spice mixes, Raju pickles lists only five kinds of pickles, all meat-based, on its site – boneless chicken pickle and prawn pickle, which are the two most popular ones, mutton pickle, spicy chicken pickle and country chicken pickle. "We want to focus on what we know best and not diversify into vegetarian pickles or podis," says Datla.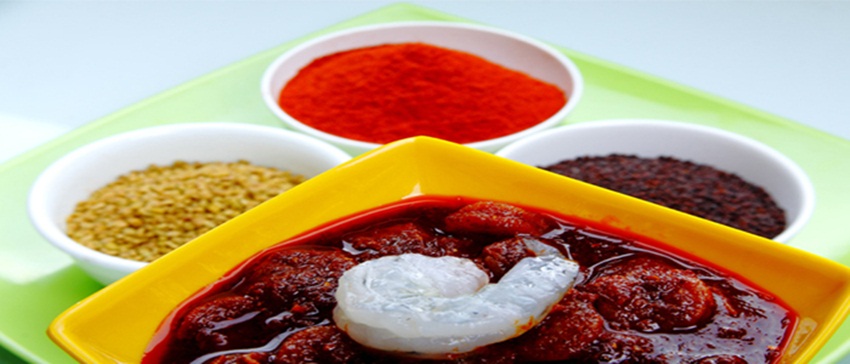 Prawn pickle Photograph via Raju Pickles
While most of their orders are from Hyderabad right now, Raju Pickles also has regulars in Mumbai, Delhi, Bengaluru and Chennai. "From other cities, we have mostly students who study at IITs and those working in the software industry." Datla says that all their pickles are made fresh when they receive the orders. "Pickles such as the natu kodi pickle are quite expensive because the meat is tastier, and none of our pickles use preservatives."
The company delivers pickles across India, free of shipping charge, and has a big market in the US and UK as well.
Order here from Raju Pickles