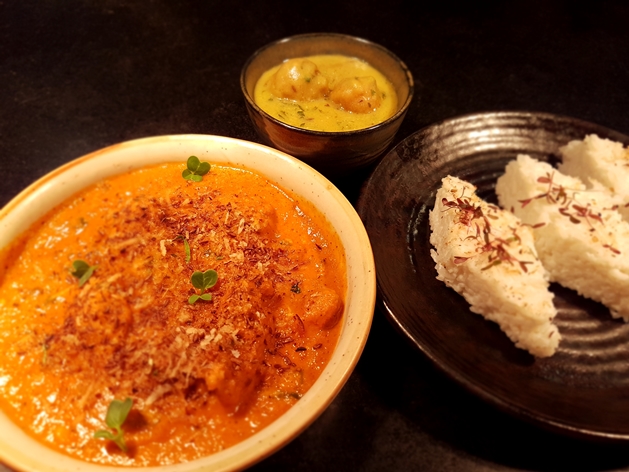 Kenyan Kuku Paka: Indian inspired Kenyan chicken and coconut curry, also a part of the special menu at NRI
In the early 1800s, the British sent thousands of Indians to their colonies across the world, where they would work as indentured labour. The ones that survived the perilous, disease-ridden journey across oceans worked on cotton, tea and sugar plantations in countries like the West Indies and Africa among others. Today, they form part of the Indian diaspora in countries as varied as South Africa, Singapore and, among others, Guyana, where Diwali is celebrated with the same gusto as it is back home in India, with sweet meats and other dishes that resonate with flavours of their forefathers' home.
"The Guyanese Kurma is a Diwali sweetmeat from the Caribbean. It is deep fried dough steeped in hot sugar syrup flavoured with ginger and cinnamon and chilled to room temperature," says chef Siddharth Kalyanaraman, head chef at NRI (Not Really Indian), in Mumbai that specialises in food from the Indian diaspora the world over. This year at NRI, Kalyanaraman, along with Michelin star chef and owner Atul Kocchar, has put together a special limited-edition Diwali menu called the Vilayati Diwali feast, which showcases a lot of these dishes. "All the dishes on the menu have now become commonplace in their respective local cuisines. They can be found in menus at Indian restaurants and/or as dishes prepared in the households of the Indian diaspora," says Kalyanaraman.
Here are some of the more interesting dishes on the three course Vilayati Diwali menu at NRI:
Fijian Soyna with Grape Relish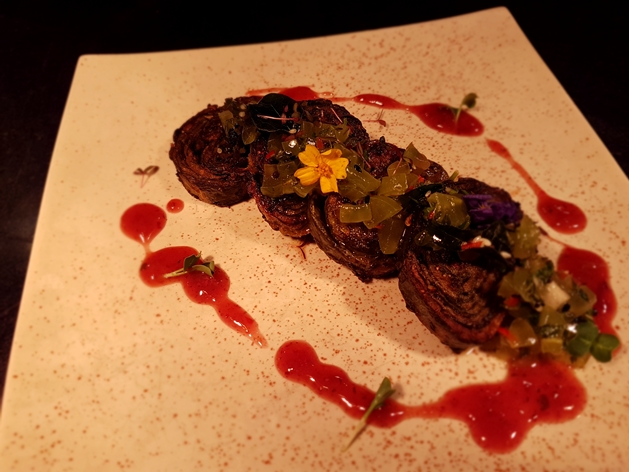 Soyna or Sehna was popularised by Gujaratis in Fiji."It reminds me of patra, but in Fiji it is made with taro leaves. I have paired it with a grape relish done two ways – a sweet and sour red grape sauce and a spicy green grape salsa tempered with mustard seeds, curry leaves and sesame seeds," says Kalyanaraman.
Guyanese Kurma with Chenaar Paayesh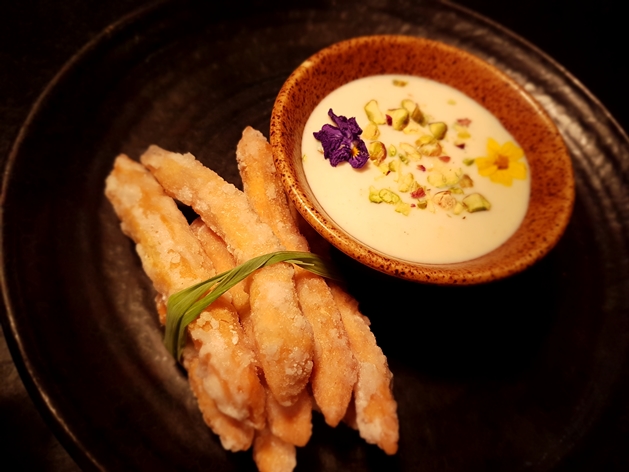 Also known as mithai in Guyana, the sugary snack was a Diwali staple among Indians in the region, and soon became a favourite with locals, which led to kurma being available all round the year. "Chenaar Paayesh is a sweet cottage cheese and cardamom milk pudding, which I have thickened to make a dip for the kurma," says Kalyanaraman.
Singaporean Chicken Curry Puffs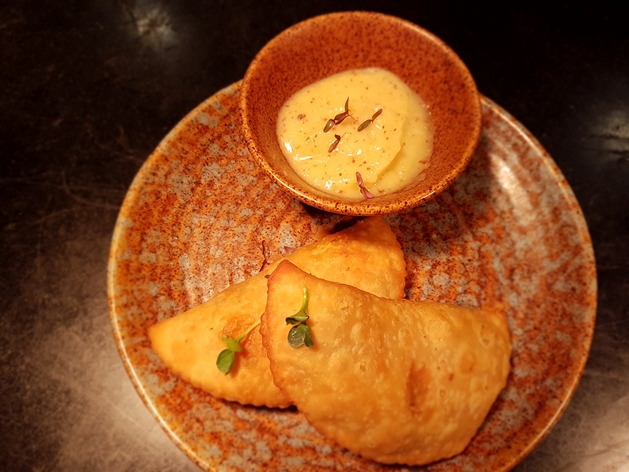 The dish draws inspiration from the famous Singapore curry spice mix, and will be served as buttery puffs packed with curry-flavoured chicken mince. The Singapore curry is a perfect example of the Indian influence on the island's predominantly Chinese cuisine. Authentic Indian curry spices like turmeric, fenugreek, cumin are mixed with the famous Chinese Five Spices featuring clove, star anise, ginger, Sichuan pepper and cassia. At NRI, the puffs will be served with a raw mango relish.
Where: Maker Maxity, North Avenue 2, Bandra Kurla Complex, Bandra East, Mumbai
When: October 25 to November 7
Call: 022 3004050/51
Cost: Rs 2500+ taxes for two (meal also includes a glass of wine, sparkling wine and liqueur)