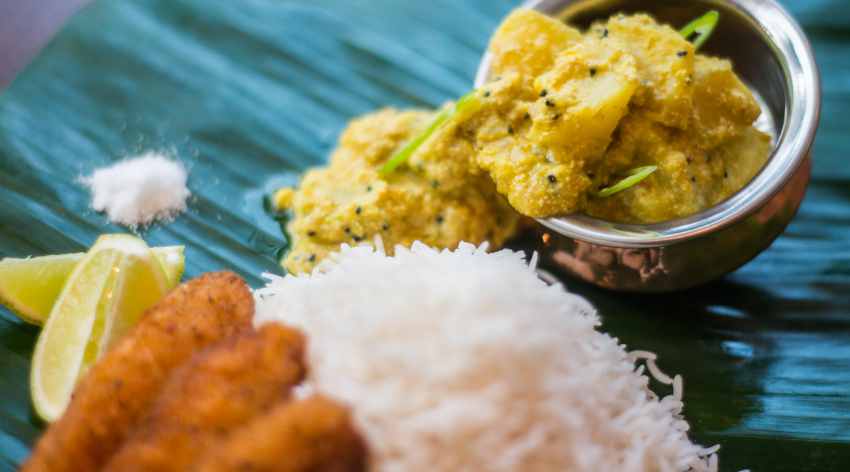 Photographs by Anurag Banerjee
I grew up in Jamshedpur, which, in the 1970s, was a quiet town with wide open spaces. I especially loved the winters in the city. My father Dr Sukumar Bhattacharya passed away early, and his demise clearly unsettled our family. The '70s were a conservative time, but two women in the family stepped up and ensured that my siblings and I were never affected by the untimely passing away of my father. My mother Anjali took up my father's job, which was offered to her, and my grandmother Kanak came to stay with us. We were active hungry children, and the one dish that both my grandmother and mother would often cook for was for the aloo poshto. Now, it isn't as if the aloo poshto served in our home was any different from the dish served in Bengal, or (then) Bihar. But, to me, it is a reminder of a difficult time which my mother faced, and the cocoon she built around us so that we wouldn't be affected by it. And, it didn't. When we would come back home from school, there would be aloo poshto on the table along with rice. Sometimes, my grandmother would have cooked it, at others, if she had come home early, my mother.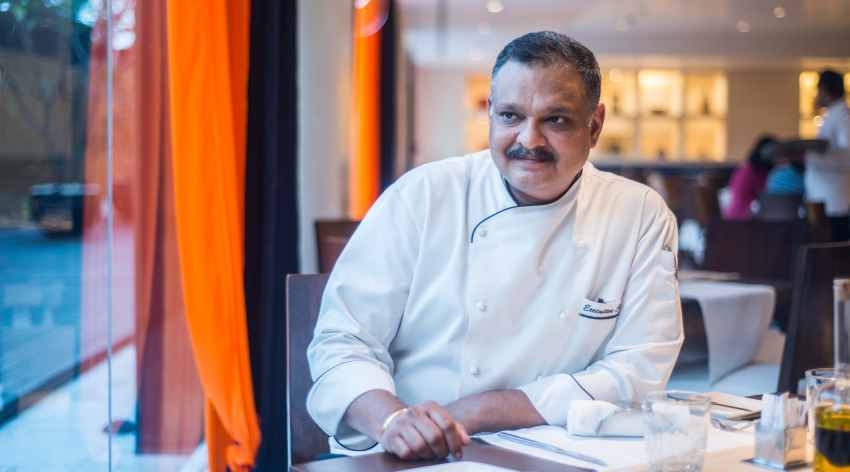 Over the years, as I entered and established myself in my profession, I have often served this dish on special occasions, and remained true to the way mother and grandmother and mother made it back then. And, it has always won people over. Even today, at the Trident, there are people who ask for this dish, and I'm only glad to make and serve it. And, often, I simply enter the kitchen and make it myself. I last made it some two weeks ago, and while the presentation and the environment it is served in is different, it still tastes like the dish I had as a child.
Chef Joy Bhattacharya is the executive chef of Trident, Nariman Point, Mumbai
Aloo Poshto
Recipe

Potatoes 600 gms
Onions 300 gms
Poppy seed 70 gms
Mustard oil 50 ml
Green chillies 5 gms or chilli powder 2 gms
A pinch of asafoetida
Salt
Method
Peel the potatoes and cut them into small bite-size pieces. Keep covered in water. Peel and slice the onions finely.
Soak the poppy seeds in lukewarm water for 20 minutes. Drain the poppy seeds and set aside some of the water. Make a smooth paste of the poppy seeds, using some of the water, to get a beaten curd consistency.
If using fresh green chillies,  grind them along with the poppy seeds.
Heat 30 ml mustard oil in a pan and shallow –fry the onions until transparent. Add a pinch of asafoetida, then add the potatoes and the chilli powder (if you are not using fresh green chillies).
Stir fry for 5-7 minutes and then add the poppy seed paste.
Mix evenly and add just enough water to cook the potatoes.
Cover the pan with a lid, leaving a little gap on the side for the steam to escape.
Stir occasionally and simmer till the water evaporates and the potato is cooked.
Add more water, if required to ensure that the potatoes cook.
When the water dries up, stir in 20 ml of mustard oil and mix well. The poppy seed paste should coat the potatoes evenly. Serve hot with rice or Indian bread.