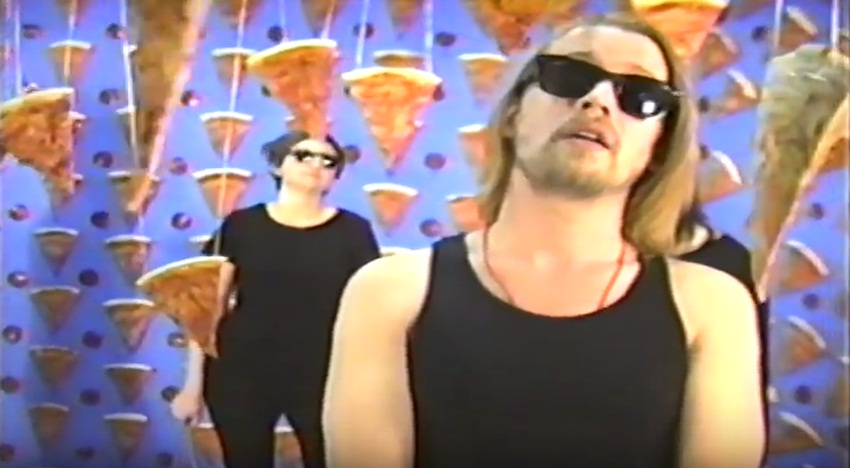 Home Alone star Macaulay Culkin with his band, Pizza Underground.
It was a "good idea when you were drunk" said American actor Macaulay Culkin in an interview to The Guardian recently, referring to how his band Pizza Underground came to be in 2012. The five-member group parodies songs by the iconic American 60s rock band, Velvet Underground, using lyrics that talk about pizza. So "Stephanie Says", a 1968 cut by Velvet Underground, was turned into "Papa John Says" with lyrics that went "But I didn't want anchovies/ The people called and they said no mushrooms/ This pie's cold and there's mushrooms/ Get them off my pie." The band parodied other Velvet Underground tracks such as "Femme Fatale" in "Pizza Gal", "All Tomorrow's Parties" in "All Pizza Parties", "I'm Waiting For The Man" in "I'm Waiting For Delivery Man" and even performed a Lou Reed tribute show in 2013 in New York.
Besides lending his vocals, Culkin plays the kazoo, a pipe-shaped instrument, often used by comedy rock artists, which changes the player's vocal timbre. Pizza Underground released a nine-track demo album in 2013 and have reunited to release a debut album, undeterred by all the flak they received at their Nottingham show in 2014 when they were booed off stage. Their new album, which might be released as a vinyl and given away for free, will feature a children's choir and a symphony orchestra, added Culkin in the interview. What will it sound like? Cheesy for one.
Watch Pizza Underground's medley of Velvet Underground's hits below