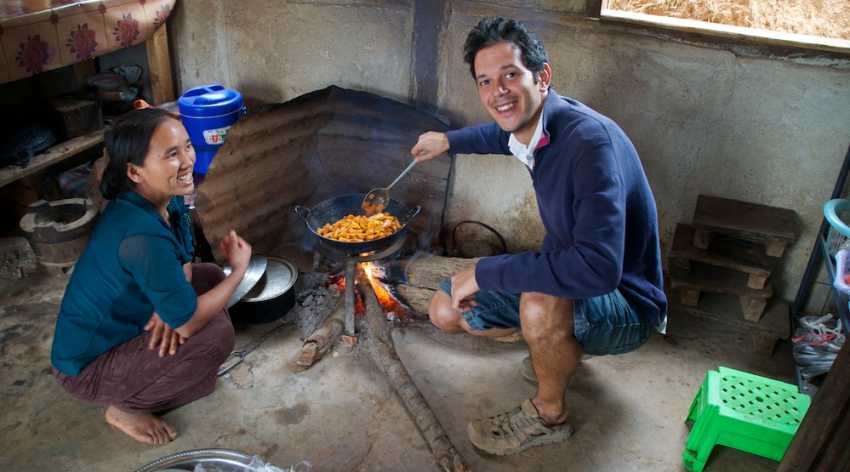 Juan Gallardo tries his hand at cooking pumpkin curry with his host Saing Oo in Pang Kam village, near Hsipaw, in Shan State. The Spaniard first visited Myanmar in 2012 and currently works in Yangon
Juan Gallardo first visited Myanmar in 2012, and never quite went back. The former banking industry now works as a finance manager in Yangon, and it was, says the Spaniard, the food that made him stay back. "When I returned from Myanmar in 2012, I could stop thinking about the food. I'd tasted some good things, but I was sure there were more amazing dishes waiting to be discovered," says Gallardo, who blogs at myanmartravelessentials.com and recently released a book called Delicious Myanmar. Spanish cuisine and the food in Myanmar are pretty much dissimilar, but Gallardo, who hails from Seville, says that he has discovered some interesting similarities. "Both cuisines are meant to share and socialise with family and friends. In Myanmar, a traditional lunch is made of many small dishes, all in the middle of the table to share. This is the same concept as Spanish "tapas", which are small portions of different dishes with the idea of ordering many different dishes and sharing them with family and friends. Also, the most popular Spanish dish is paella, which is yellow rice with seafood or meat, and this could easily fit into Myanmar cuisine."
Over the last four years Gallardo has travelled to and eaten in over 30 cities, and various towns and villages across the country, and when in Spain, he often cooks Myanmarese curries for family and friends. What he likes best, thought, is to "go to local teahouses and restaurants and let the masters cook for me, and if I can, sneak in to their kitchens and see how they do it."
You can buy Gallardo's book here, and here are the dishes he recommends you should try if you ever find yourself in Myanmar.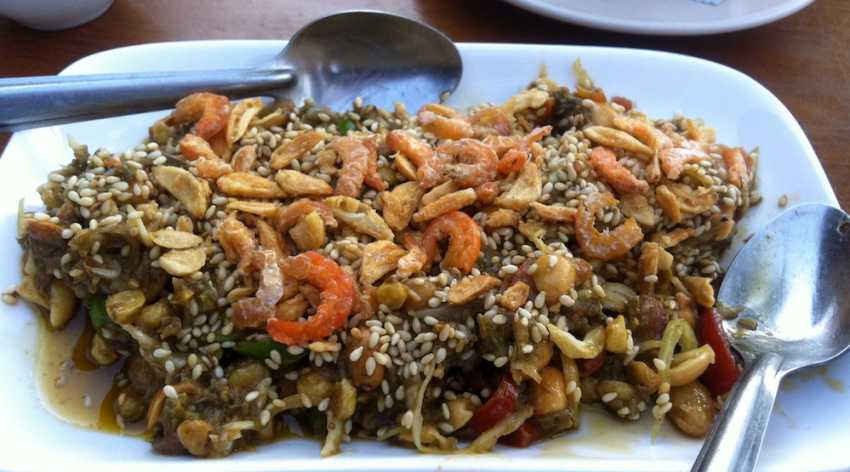 Myanmar's tea leaf salad is pretty different from most salads you've tried. It's got tea leaves,
cabbage, onion, tomatoes, garlic, oil, salt, lime, and a mix of beans.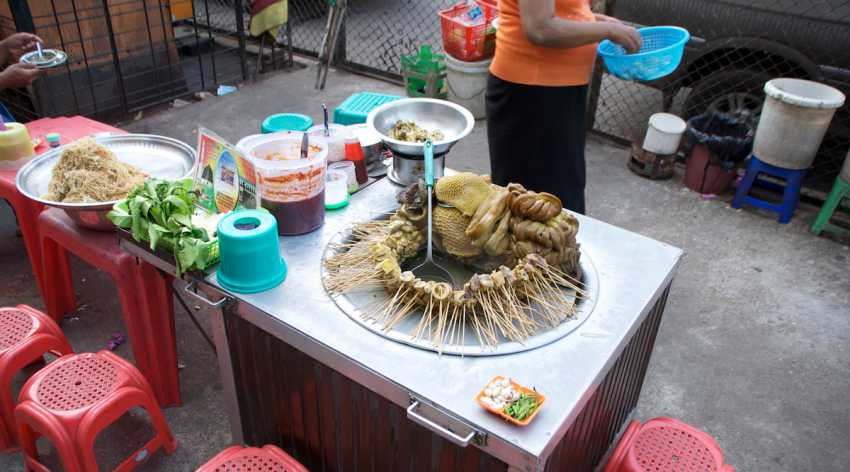 There is pork on sticks and there is the 'hot pot', or stalls selling this street food.  The hot pots sell various sticks impaled with different parts of the pig, including intestines, ear, and tongue, and it is served with a chilli sauce.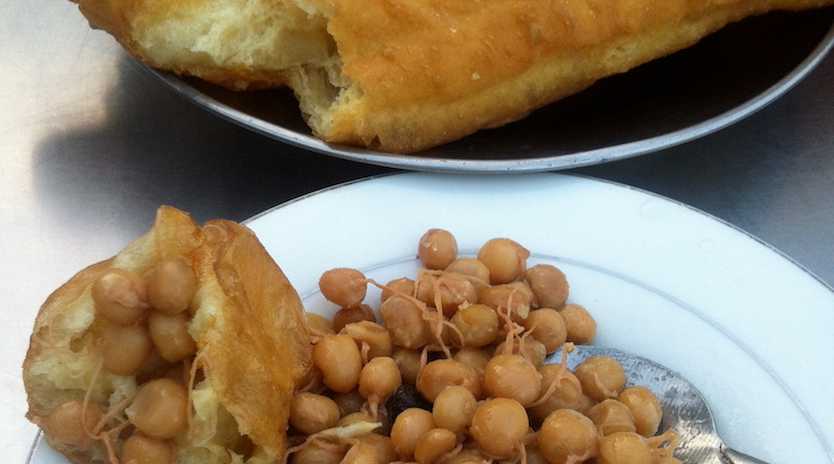 Fried dough or E kya kway is a popular snack in Myanmar. The teahouses usually have them laid out
on the tables. It's also common to have it in the morning with yellow beans.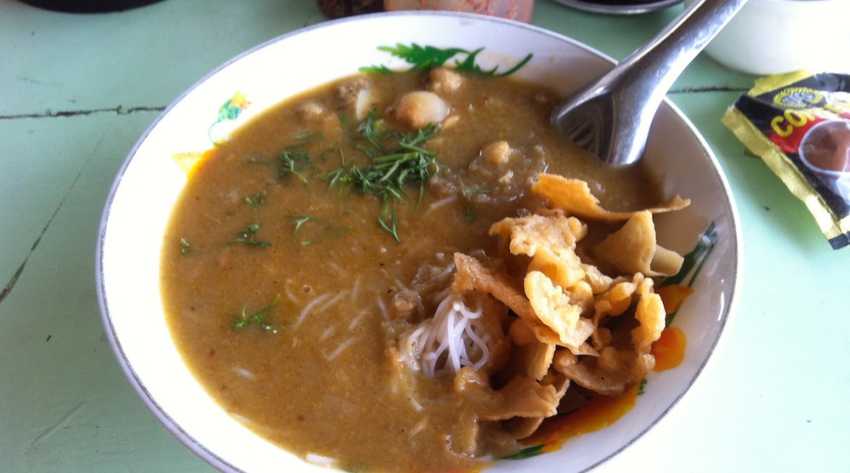 Mohinga, the country's national dish, is fish noodle soup. It's a popular breakfast option, although
you can buy it from street food stalls and teahouses at anytime of the day. The fish in the
Mohinga is usually catfish, and the noodles are thin and made of rice.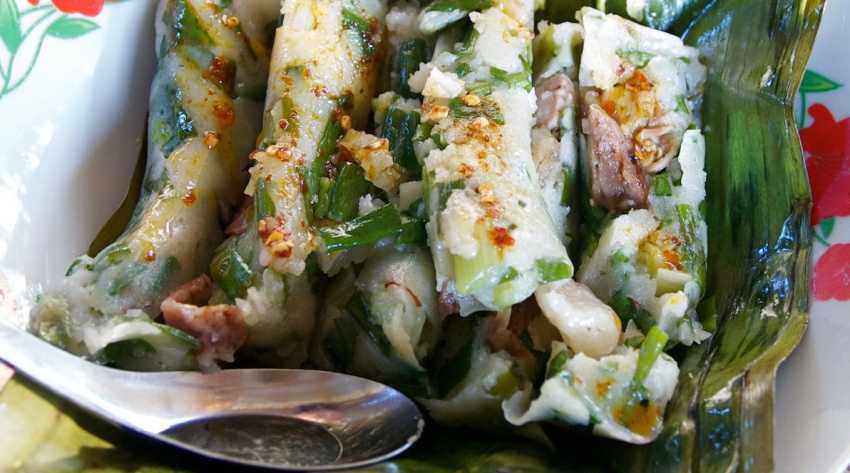 Hin Htote is a delicious mix of rice, spring onions and pork, all wrapped in banana leaves and steamed.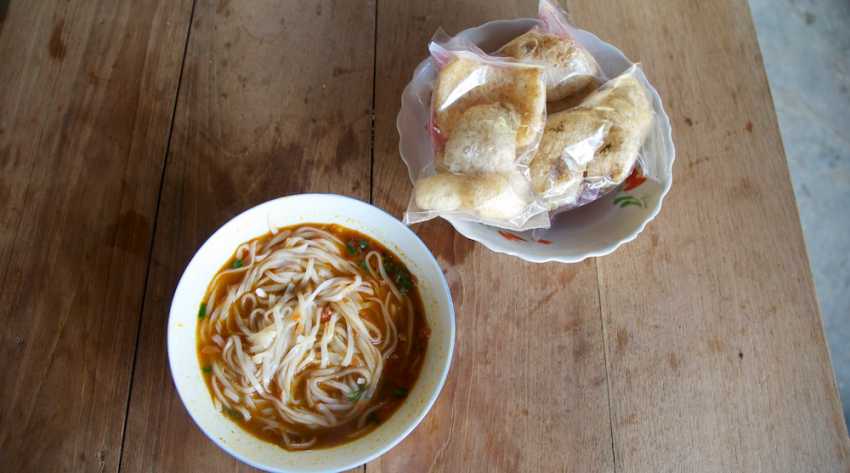 Shan Noodle Soup, Gallardo's favourite, is made with sticky and flat rice noodles, tomato sauce, salt, sugar, sugar cane sauce, cooked bean powder (Dah), oil-garlic-turmeric sauce, spring onions, and coriander.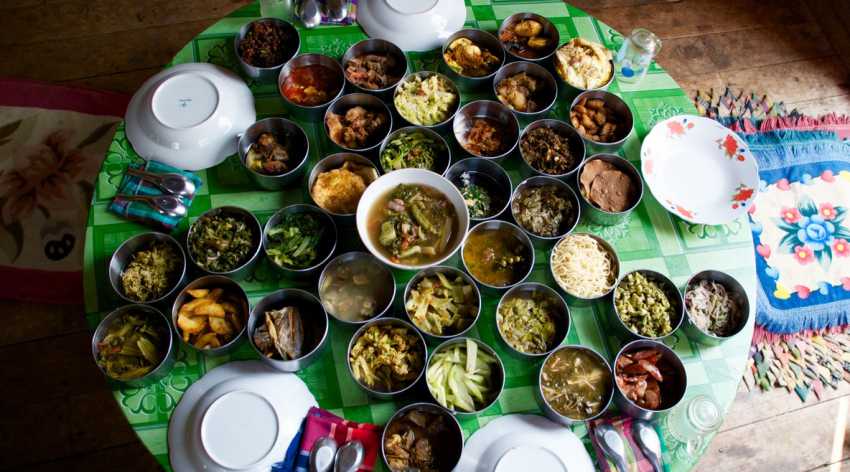 A typical meal in Myanmar includes salads, curries, dry fish, soup and fresh or boiled vegetables. All dishes are served at the same time with rice, so you can choose and combine as you want.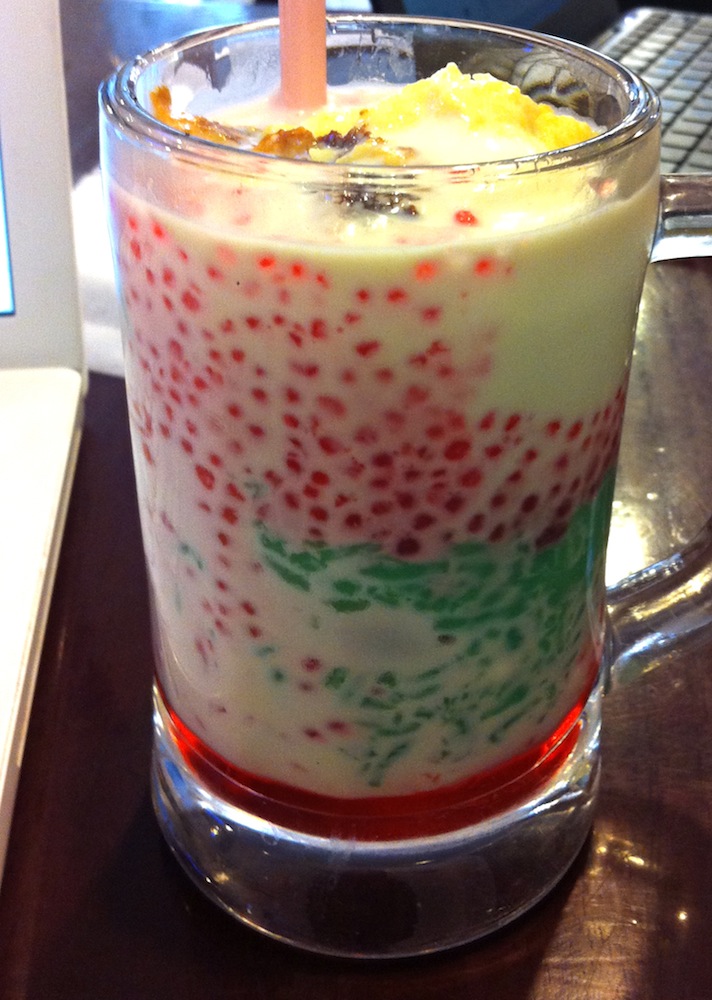 And, yes, that's the falooda, a very popular dessert in Myanmar, made more or less than same way it is in India