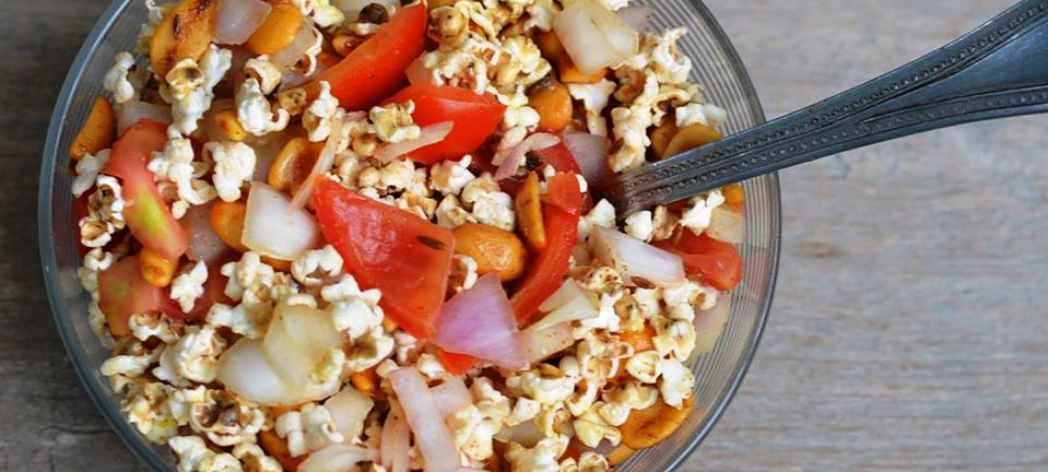 Popped jowar jhamluri from Millets for Health. Photograph Courtesy: Millets for Health
A primer on millets from a company that deals with the people who deal in them; and Egyptian food, and a peek into Kolkata's Jewish food in Mumbai this week.
Millets for Health, Delhi
Of late, millets have started re-entering urban kitchens, and deservedly so. These grains provide a way healthier alternative to regular grain, are loaded with magnesium, phosphorous and other nutrients, and are heart-healthy, too. If you are curious about millets and want to know more about how to use them in your kitchen, make your way to Millets for Health's stall at the week-long Women of India Organic exhibition at Delhi Haat. At the exhibition, Millet for Health's staffers, apart from selling the likes of ragi cookies, jowar daliya and foxtail millet rice, among others, will provide tips on how incorporate these super grains into your daily diet. The stall will also feature discussions with people who are involved with millets across the country.
Where: Millets for Health at Women of India Organic Exhibition, Delhi Haat
When: Until October 23
Time: 10am to 9pm
Kitchens of Cairo, Mumbai
The Gourmet Food Co., which focuses on curated home dining experiences, has just announced its next gig, and this time it's got former media professional Bhakti Mehta to cook an all-vegetarian spread. Mehta, who grew up in Cairo, will be making among others, mussaka, a layered dish that involves egg-plant, tomato sauce and bell peppers; tameya or the Egyptian falafel, Um Ali, a pastry made of milk and honey and full medames, which is essentially cooked fava beans that has been part of the Egyptian diet since the times of the Pharaohs.
When: October 23, Sunday
For more details, head go tgfc.co.in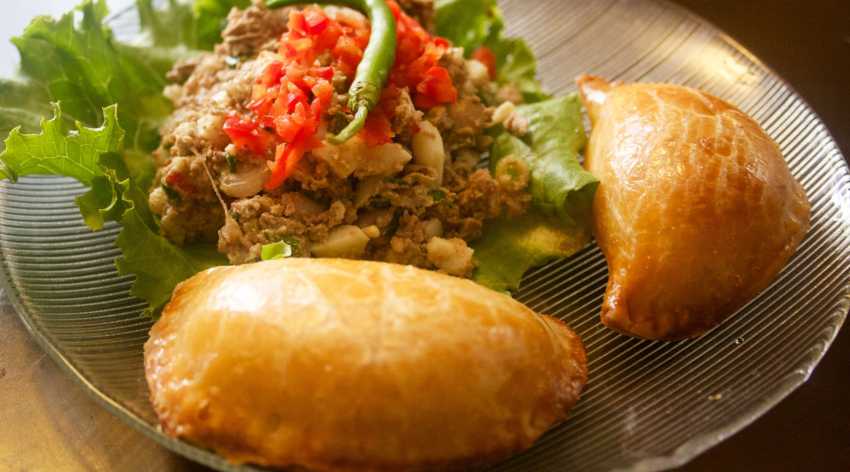 The baked cheese sambosak will be part of the Jewish Kitchens of Calcutta menu. Photograph via Authenticook
Jewish Kitchens of Calcutta
Food discovery platform Authenticook and baker and food researcher Pia Promina Dasgupta-Barve are back with their popular Jewish Kitchen of Calcutta meal. The meal is inspired by the food of the Jews in Kolkata. When the Jews fled the Middle East sometime in the 19th century and settled down in Kolkata, they adapted their food the produce of the region, and thus you had the cheese sambosak, which is a baked samosa with lots of cheese; the aloo makalla, confit potatoes served with pan-roasted chicken; and among others, the mahasas, vegetables stuffed with a rice filling.
When: October 23, Sunday
For more details, head to authenticook.com