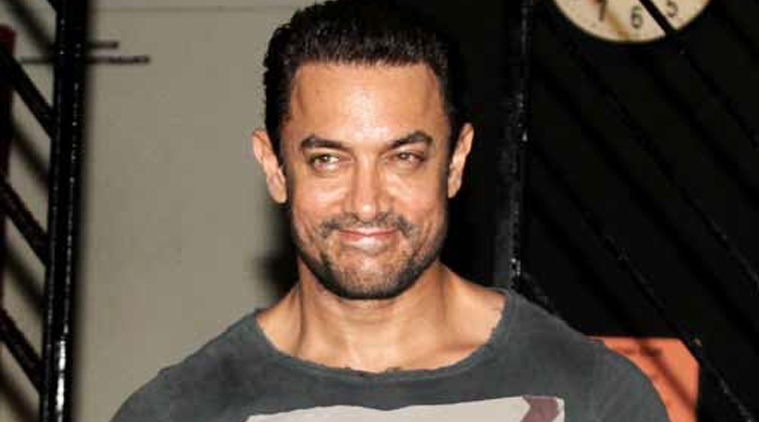 What are your childhood memories of food?
I remember how my mom and grandmom, my naani used to make the most delicious seekh kebab with tender, minced meat. I also recall how all I wanted to do was play cricket, but my aunt and my mom would take me along when they used to buy vegetables. I hated it. But looking back, I now realise how much effort women in the family take to pick fresh vegetables and fruit.
What are your favourite dishes?
I really enjoy organic food. I also like the vegan diet I am on now, but when I hadn't turned vegan, biryanis and shahi rogan josh were favourites.
What made you turn vegan?
Kiran (Rao, wife) showed me films about veganism and how it improves health. I turned vegan after watching them. Gaining and losing weight within a short time frame of a few months is usually tough and I had to do just that for my next film Dangal. Also, my character in Dangal is vegetarian so that helped when I turned vegan. Let's see how being vegan goes. I'm going to try sticking to it for a while.
What are your regular meals like?
I eat a banana or sweet potatoes before I work out since these provide a lot of energy. Before I switched to veganism, I would begin my day with eggs but nowadays, I have muesli and fruit. There were a lot of chicken and mutton dishes as part of my everyday meals. I love seekh kebabs. If I want to eat between meals, then I choose nuts, protein shakes and sometimes, a rusk. I make sure that I drink atleast three to four litres of water daily. Eat plenty of fresh vegetables, curd and fruits, and rotis made of three grains – bajra, jowar and wheat. There's a huge difference in the way I feel because of a strict diet. It's also made sure that I sleep eight hours a day. I also find it easier to be regular with my workouts.
What are some of the memorable meals that you've had while travelling?
I ate a lot of local fare while shooting and promoting my film PK across the country. I ate litti-chokha near Patna, in Hyderabad I had biryanis at a restaurant called Paradise Food Court and I also had paan covered in silver foil in Benares. I loved every meal I had during this trip.
What are the specials that you can cook up?
I make the simple stuff well: Omelettes, fried eggs, scrambled eggs.
Where do you like to go when eating out?
In Mumbai, I go to The Trident for their soufflé egg white masala omelette. I also like India Jones.
Are you very disciplined about your diet?
Usually yes, unless I am stressed. There are three aspects to a healthy life: balanced diet, exercise and rest. I believe that we are what we eat. I don't follow an all-protein diet. I get a mix of healthy fats and carbs. You actually store fat when you starve yourself. I eat every two hours or about eight to ten meals a day if I am up late.
You are an ambassador of sorts of organic produce.
When I hosted the show Satyamev Jayate, one of the episodes showed how pesticides were used in farms that grew vegetables and fruits. Pesticide is poison and there are high levels of it in the food we eat. When we spray pesticides, we also kill the predators that naturally prevent and kill the pests in the fields. Farmers are exposed to them constantly and fall ill. Besides, they take huge loans to buy these expensive pesticides. I know and believe that we have no choice but switch to organic farming. Research for this episode showed how organic, pesticide-free farming is being done in Andhra Pradesh. The farmers have been successful and over 35 lakh acres of farm area is now pesticide free.