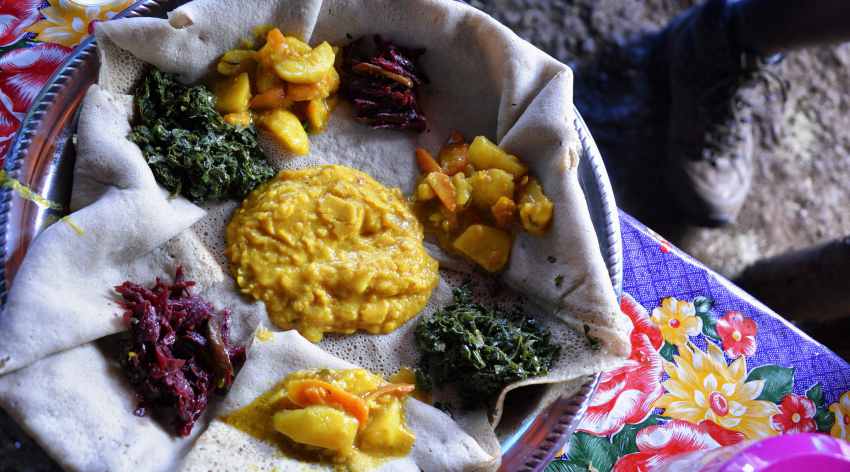 Injera and accompaniments. Photograph by Rod Waddington/Flickr
For food enthusiasts in Mumbai, there hasn't been a time as glorious as now. There's a steady influx of different cuisines from Lima's Peruvian spread to MeSoHappi's Bunny Chow (South African) or their Caribbean Roti, to fluffy baos available at several restaurants serving up Pan-Asian fare. And it's not just popular eateries serving up food from far off lands – home chefs, too, are adding their bit to the culinary tapestry of the city.
Ananya Banerjee, home chef and author of Planet Gastronomy: 100 Most Popular Global Recipes, believes that global food isn't restricted to Italian, French, Thai or Chinese. Her book also includes an array of dishes from lesser-known cuisines not commonly found at Indian restaurants. These dishes are the mainstay of her fortnightly dining experiences. "My Ethiopian dining experience was born out of a close interaction with the largest settlement of Ethiopians outside Ethiopia, in Washington DC, where I lived for about 10 years," says Banerjee. Novelty aside, the similarity between Ethiopian and Indian flavours can also be attributed to the popularity of the pop-up. "The spices used in Ethiopian and Indian cuisine are similar – cinnamon, cumin and chilli," says Banerjee. Doro Wat, a slow-cooked chicken stew that makes use of spicy berbere chilli paste as the base, is the star of Bannerjee's pop-ups. It is served with Injera (sourdough crepe) which is stacked up like pancakes on a plate, along with different vegetables, stews, and curries. Other items on her menu include collard greens, pickled carrots, Shiro wat, a vegetarian stew made using chickpeas and various spices, and stir-fried lamb or tib.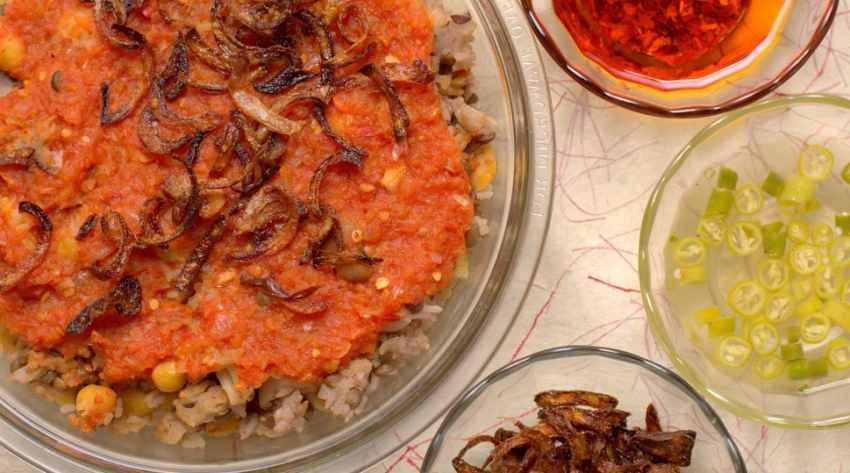 Khatri's all-veggie Tableya Masri pop-up includes khoushri (rice, macaroni
and lentils, tipped with tomato-vinegar sauce and chickpea
If a holiday in Egypt has been on your bucket list for long, then Bhakti Khatri's pop-up Tableya Masri is a must-try. Mumbai-born Khatri, who was raised in Cairo, began her pop-up at her Khar residence in February this year simply because "she missed Egyptian food". This Egyptian experience is an all-vegetarian affair and starts with a glass of Karkade, a popular Egyptian drink made from dried hibiscus flower extract. There's Tameya, which is a, sort of, vada pav's cousin along the Nile. This crunchy Egyptian fava bean falafel is served with Aish (Egyptian flatbread), Tahini (sesame dip), hummus and Baba Ganoush dip (Levantine-style eggplant cooked with onions, tomatoes and olive oil). The Khoushri that she serves is another classic, and is made from rice, macaroni and lentils and comes topped with a tangy tomato-vinegar sauce, chickpea and fried onion garnish. The extravaganza ends with a generous serving of the national dish – Umm Ali – a puff pastry soaked in milk and honey. Sourcing all her ingredients "from family that keeps travelling between Mumbai and Cairo," the mainstay of this pop-up is "the authenticity of flavours," adds Khatri.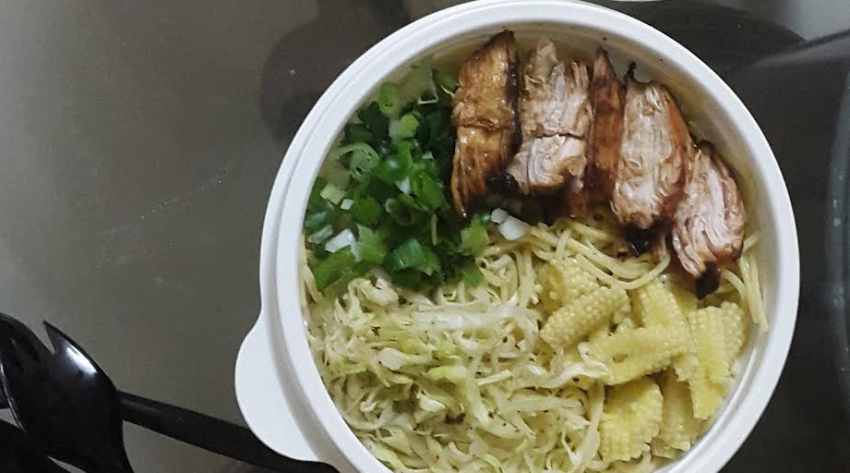 Ramen Girl's Chashu chicken ramen
Tired of restaurant-served Pan-Asian food, and want something more? We suggest you order up a portion or two of lawyer Roshni Lachhwani's fusion Ramen bowls where you can take your pick from proteins like tofu, egg, Cantonese style Chashu chicken or Japanese style Teriyaki prawns. Lacchwani's Ramen Girl is an ode to her childhood memories in Hong Kong, where she stayed till age 7. But she's quick to clarify that her ramen isn't restricted to one particular cuisine. "I travelled to South Korea and fell in love with the Ramen there. The depth in taste of their mushroom-based broths is unlike any other. Although I'm nowhere close to replicating the exact same flavours, my dishes are a fusion of Korean, Chinese and Japanese styles of cooking." Her chicken, prawn or egg ramen bowls are home-delivered, and she "stir-fries all the vegetables separately, to preserve flavour and texture."
The details
Ananya Banerjee: ananyabanerjee.com, or artyananya@gmail.com
Tableya Masri: tableyamasri@gmail.com, or call 96919544791
Ramen Girl: info.ramengirl@gmail.com, or call 9870370272