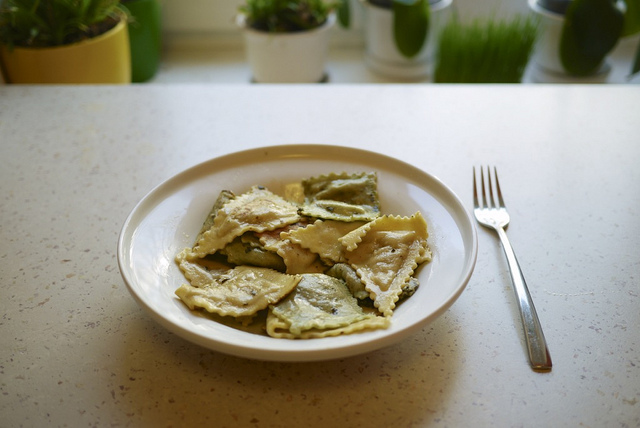 Kārlis Dambrāns, Flickr
Delhi residents, if your love for cheese has you adding it to every possible dish, this one's for you. Celebrity chef Saransh Goila is going to hold a workshop tomorrow where the main ingredient will be cheese. The chef will create delicacies like Ricotta Chunks with Zucchini Salad, Asparagus Goat Cheese Frittata and Roasted Pumpkin and Feta Salad. So if you're a fan of the chef's work, or are looking to whip up some fancy dishes for your next family dinner, do not miss this one. Registrations are open and parents of culinary prodigies will be delighted to know that ages 12 and above can register for the event.
Where: Godrej Nature's Basket: Defence Colony, E-20 Ground Floor, Defence Colony Ring Road, Beside Hotel Park Land, Delhi
When: September 14, 4pm
Cost: Rs 500
Tickets and deets on bookmyshow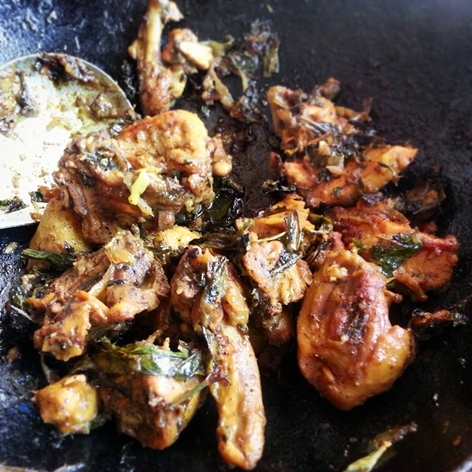 Masala Paat Source: Gitika Saikia's PakGhor/Facebook
When it comes to home chefs dishing out delectable fare, Gitikia Saikia's North Eastern food is extremely popular. This weekend, she will be curating yet another North Easter experience in Juhu. The meal will begin with a homebrewed drink and will include classics from the region like Guti Alu (Assam-style stir fried baby potatoes), Axomiya Jolpaan (sticky rice, potato mash and scrambled eggs), and non-vegetarian fare like Murgi Masala Paat (aromatic chicken dish prepared from bamboo shoots and herbs from Arunachal Pradesh) as also the Kol Koliya Maas served with rice (river fish curry with black sesame). With accompaniments like the famous bhut jolokia and Indian olives, this meal promises to be a delightful affair, for fans of North Eastern food and first-timers alike.
Where: Juhu, Mumbai
When: September 17, 12:30pm
Cost: Rs 1500-Rs1700
Tickets and deets on insider.in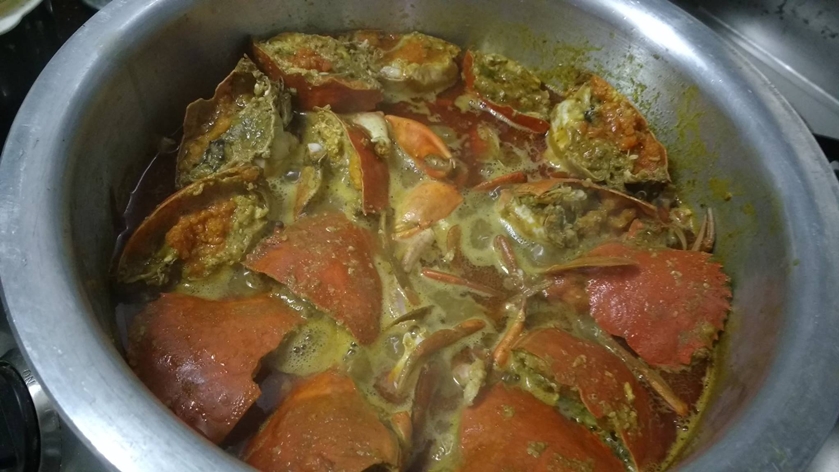 Crabs in Garlic, Source: Kalpana's Kitchen/Facebook
Sample Kalpana Talpade's Maharashtrian-Pathare Prabhu food and get to know more about one of the first communities and the oldest Mumbai residents. For the uninitiated, the Pathare Prabhu were a well-educated, philanthropists and enjoyed privileges under the British Raj, all of which reflects in the food made using fine ingredients and heirloom recipes. This Sunday, Talpade will be hosting a meal featuring some of the communities most loved dishes that include an assortment of seafood and vegetarian fare. The menu includes Chimbori che Khadkhadle (crabs in garlic), Fish fry, Tomato chi Sheer (tomatoes cooked in coconut milk with prawns) as well as the comforting Varan, Bhaat and Toop (rice, dal & homemade ghee). With Paan shots from homegrown betel leaves, Kharvas (milk pudding) and more for dessert, this Sunday, expect a foodcoma.
Where: Borivali East
When: September 18, 12:30pm
Cost: Rs 1500
Tickets and deets on insider.in