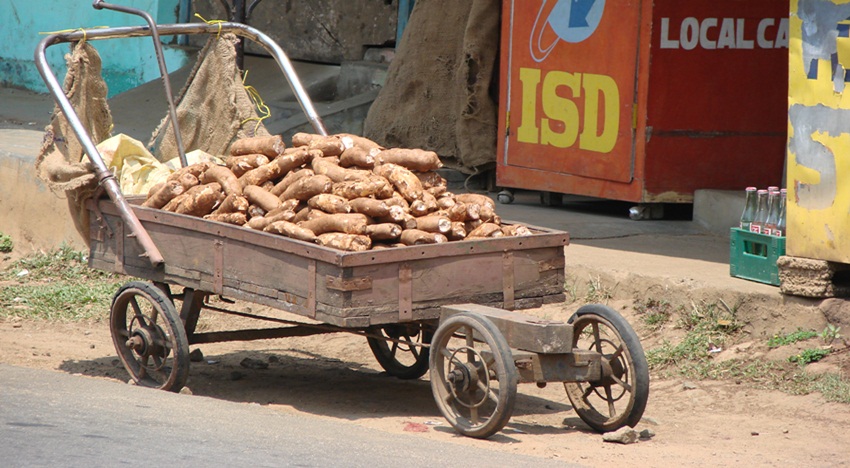 Photograph by Erin/Flickr
We've seen the humble sweet potato or shakarkandi being carted around and sold on the streets in India. Still, the pink-fleshed tuber has hardly ever been as in demand as the regular potato. An easy, workingman's way to eat the starchy, yet nutritious tuber has been to just boil it, peel off the skin before chowing it down or season it with lemon juice and chaat masala at most. More recently, chef Atul Kochhar got everybody talking about the sweet potato when he introduced it on the menu at his hip, Mumbai restaurant NRI. The Daalim Shakarkandi – an appetising snack made of pomegranate seeds and bit-sized slices of sweet potato – is a highly recommended dish at Kochhar's restaurant.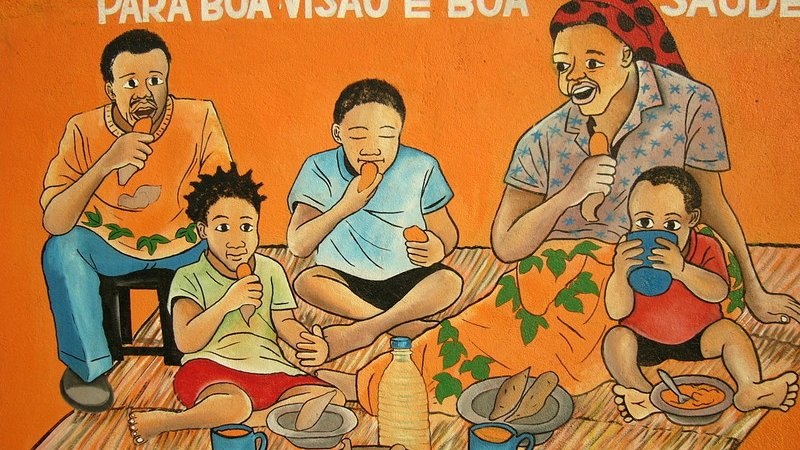 One of the posters used in the sweet potato campaign that won the World Food Prize
This year, researchers in Africa also snagged the World Food Prize for having successfully pulled off a public health campaign to encourage Africans to make the sweet potato a part of their diet and thereby beat child blindness and malnutrition in children. The sweet potato has high levels of Vitamin A that benefits eyesight, boosts immunity and also acts as an anti-oxidant.
It's not just food faddists who are making the switch to a healthier tuber but also the diet conscious who know that they're consuming fewer calories with sweet potato recipes. Here are some of our favourites off Instagram
The sweet potato toast is fast turning into a breakfast trend for those looking for gluten free options for their daily bread. Of course, it doesn't taste like the real thing, but fat slices of sweet potato toasted in a regular toaster has replaced the morning toast for many. To make it a little more exciting, top it with guacamole.
The high-fibre sweet potato can be added into an oatmeal pancake mix and works as a natural sweetener. No need to load up on that maple syrup.
The entire crust for this pizza has been made using sweet potato, again to replace wheat for gluten-intolerant pizza maniacs.
Of course, there had to be some indulgence. Of course, there had to be brownies. Remember sweet potato is better than regular potato.
We saved the best for last. These curly fries will fly with any hardcore potato lover.