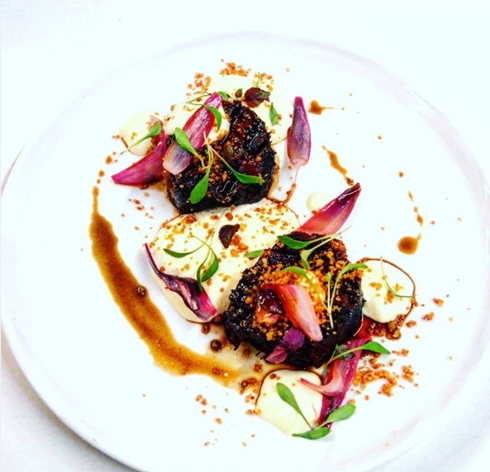 El muchacho de Doña Dolly. Photo courtesy: Pablo Naranjo Agular
This is a dish created by my grandmother. We came up with the name ourselves. It is based on the 'round' of beef (muchacho in Spanish) used in the dish – El muchacho de la abuela (Grandma's muchacho). I'm Hungarian on my mother's side and my father's family is Colombian. On Saturdays, I lunched with my Colombian grandmother and Sundays were reserved for the Hungarian side of my family. I loved the muchacho so much that as a child, I would constantly dash inside the kitchen and pick pieces off the counter before it was even ready. The dish was made with slow-cooked beef, marinated by my grandmother in onions and garlic. She'd sear an entire hunk of boneless beef in a caramel sauce made using panela (unrefined whole cane sugar), which is similar to Indian jaggery. This caramelisation gave the dish the rich, delicious brown sauce. It also had potatoes, plantains, corn, yucca and lots of coriander, which packed it with flavour. At lunch, the beef would be cut into slices, sauce spooned on the rice and a piece each of the veggies would be served.
At 18, I left Colombia and started living in France, where I was learning to become a chef. I'd miss home and would make this dish often, and would call my grandmother and take instructions over the phone. By the time I became a chef and got interested in these kind of dishes, I realised that my grandmother was getting really sick and old and that I did not have the dish written down by her. It's probably one of my only regrets, not getting a chance to actually cook it with her. Towards the last six years of her life, my grandmother lost her eyesight and stopped cooking. But I did take down the recipe.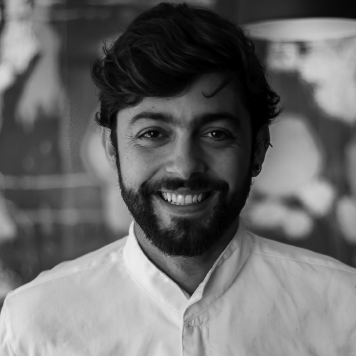 Photo courtesy: Pablo Naranjo Agular
When I finally opened my restaurant with an associate, in Paris, I actually put this dish on the menu and named it after my grandmother, El muchacho de Doña Dolly. My version has some coffee for more flavour, but the sauce is what made this dish extremely delicious and special. In Mumbai, I use Indian jaggery instead of panela and pork in place of beef. 
Chef Pablo Naranjo Agular is the chef de cuisine at Le 15 Cafe, in Colaba, Mumbai
El Muchacho de Doña Dolly

This version uses pork or lamb meat
Serves 6
1 kg of meat – pork shoulder (bones removed) or neck of lamb
1 big onion (cut into big cubes)
5 garlic cloves (roughly chopped)
3 potatoes (peeled and cut in big cubes)
2 plantains
500g jaggery
3 corn cobs (cut into three big pieces)
2 bunches of coriander (or more if you so prefer)
Salt to taste
Method
Marinate the meat in onion, garlic and coriander (make sure to use stems also) overnight. Salt the meat before cooking.
Par boil the plaintains and cut into big chunks, set aside.
In a large pan, caramelise the jaggery and make sure to braise meat evenly on all sides. Add in the marinade, potato cubes and corn pieces.
Add water till all ingredients are covered. Add whole coriander (with stems). Once it begins boiling, reduce heat to a low flame and slow-cook for about an hour. (Keep checking the meat, cooking time will vary depending on how thick and fatty the meat is).
Once the meat is halfway through the cooking point, transfer meat, veggies and gravy into the oven at 180 C for 30 minutes. This will help the meat cook faster, and reduce the gravy to a thicker consistency. Add in the par-boiled plantains at this step.
Keep stirring the meat around to cook evenly and spoon over gravy periodically to prevent drying.
If you prefer a thicker sauce, put it back on the stove and reduce till desired consistency.
Plate with rice, cut meat into slices, spoon gravy over with a portion of veggies and serve hot.