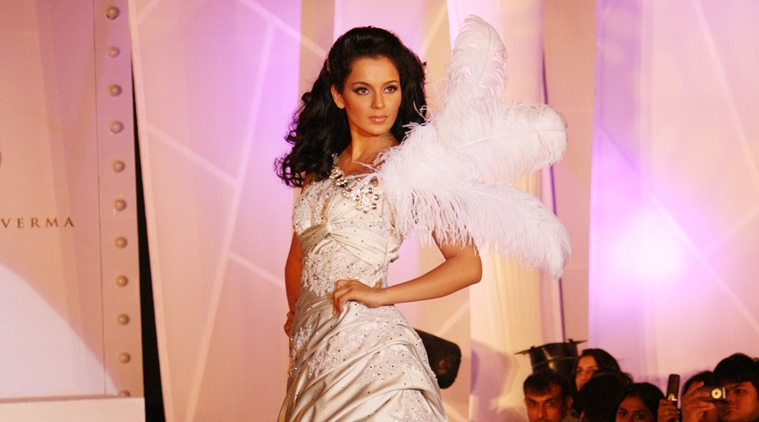 The forthright actor is a huge Lucknow fan, and has fond memories of eating in the city. She talks to Express Foodie about giving up non-vegetarian food, organic vanilla cup cakes, and red wine.
What's inside your fridge usually?
I pick up a lot of ingredients when I travel and you'll find a lot of them in my fridge including vinegars, pastas, cheeses and herbs.
Do you enjoy cooking?
Yes, I cook very often. I love cooking pulao or rice and I add a lot of spices and vegetables to it. I used to cook seafood, or my favourite breakfast of eggs and bacon often when I was a non-vegetarian.
What do you cook best?
Pasta. I make a great pasta using vinegars and various sauces. When I used to eat meat, I used to make roast chicken with aubergine, tomato and parmesan, which was my special dish.
What are your childhood food memories?
Being from a Rajput family, we were hardcore non-vegetarians. My mother taught me how to cook and one of my earliest memories of food is her excellent mutton curry.
How did you give up meat when you grew up as a non-vegetarian?
What I do now is add a lot of fruit, nuts, tofu and shakes to my diet. I am now physically and emotionally stronger after having turned vegetarian and then switched to being a vegan. I'm calmer too. I turned vegan because I found that dairy products were giving me acidity. I use a lot of recipes from South India now where coconut milk and almond milk is used in cooking. I feel that non-vegetarian food works against my spiritual and emotional well-being.
Have you been trying to gain weight while the rest of the world is trying to slim down?
For years, I have been trying to add some curves. I have now made peace with my body. I am naturally slim, actually thin. When I try to gain weight by eating heavy food, all the fat went straight around my stomach. Hyderabadi biryani was what I used to binge on, but I make myself a healthy, vegetable sandwich when I'm hungry now. I now ensure that my diet is balanced and that I exercise regularly. I don't eat junk food and instead have added good carbs, fat and protein to my diet. I get protein from lentils and tofu. I order a pizza or some organic cupcakes from Vanilla Pod when I really want to indulge.
What do you begin your day with?
Breakfast is usually porridge, cereals, some fruits and a strong cup of coffee. I know that muesli with nuts, bananas or other fruits, coconut milk, yogurt and blackcurrant fills me up for a long time. A banana and coconut milk smoothie sprinkled with cinnamon is also quite filling.
What about lunch, snacks and dinner?
I eat fruits, or drink a protein shake between meals. It is usually some lentils, vegetables, chapatis or rice for lunch. I like brown bread, though. I keep it light for dinner with a soup, or grilled vegetables, or a salad.
What is your favourite meal?
Dal, rice, and any one vegetable.
What's your favourite beverage?
I can drink coffee any time. And, red wine. I have bought a whole load of fine red wines from Paris over the years.
Do you have a favourite cuisine?
Before I gave up meat and sea food, it was Japanese. I like Italian cuisine, too.
What have been the most memorable meals during your travels?
The chaat I ate at Shukla Chaat House when we were shooting for Tanu Weds Manu, in Lucknow is one experience I will always remember: they serve the best aloo tikkis I have ever eaten. They also made a great version of Pani ke Patashe, which is essentially gol gappas or paani puri. I have loved travelling to Florence too.  I love the city for its heritage, art and its beautiful cafes. I carry my diary along and it's always great to get a croissant with some great coffee at one of the cafes and spend the evening reading and writing.
Do you have favourite restaurants?
I have many. I enjoying eating out and new restaurants and I use apps to find them in the various cities that I travel to. I love Kougpoush in Mumbai because I'm quite fond of the flavours in Kashmiri food.