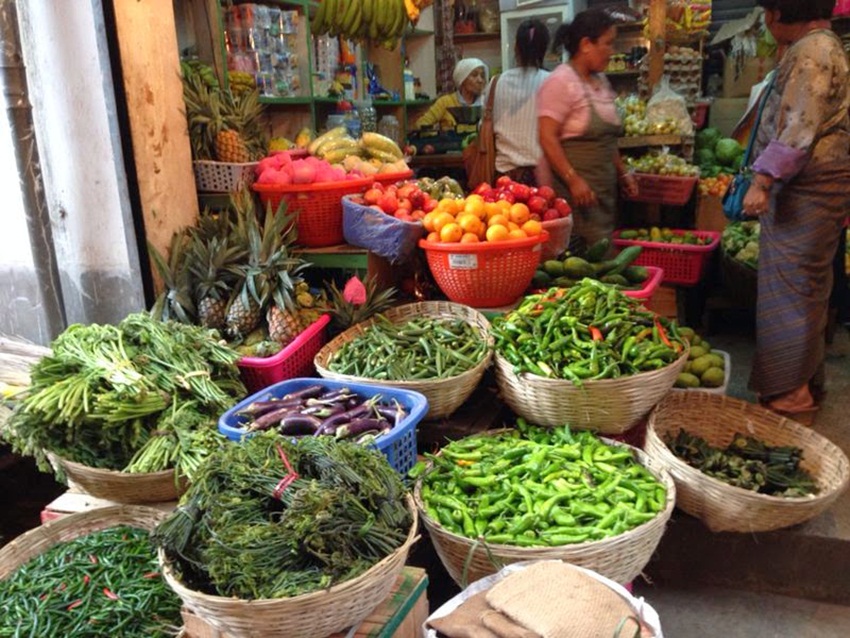 Fiddlehead ferns (below the basket of brinjals) are a local delicacy in Bhutan Photo by Bijal Vachharajani
Two years ago, when we made a trip to Bhutan, our happiness index instantly soared. It may have something to do with Bhutan being one of the happiest nations in the world. But it was really because the range of vegetarian food available in the country was unparalleled (until we visited Sri Lanka). We expected the cuisine of Bhutan, which is flanked by Arunachal Pradesh and Sikkim, to be similar to north east Indian cuisine – pork and rice-based dishes with vegetarian food, which is usually cooked in pork stock as in parts of Nagaland. While we were right about the pork-heavy dishes, the vegetarian cuisine stood out because of its fresh, clean flavours – not a hint of pork stock.
We were also happily surprised to find vegetables such as cauliflower and potatoes cooked in a style familiar to most of us – mildly spiced and full of flavour. Potatoes are also cooked with the soft local cheese in a dish called Kewa Datshi (also spelt as Datse). The red rice, known as eue chum, a staple at lunch and dinner, reminded us of the Kerala Matta rice back home, except it was stickier.
This is really the best time to visit Bhutan and here are some of the vegetarian specialities, unique to the country, which will impress the pickiest foodie in your group.
Nakey Datshi
Nakey are wild fiddlehead ferns, which are a delicacy in Bhutan. They're as easily available as onions in the local market. Lightly tossed in oil, these ferns are cooked with yak or cow cheese, commonly known as datshi. Served as a side dish with rice, the ferns are cooked so that they retain most of their crunch. The most common cheese dish is, of course, the ema datshi made with chillies. It's nothing like the version served at Doolally Taproom outlets in Mumbai. The datshi isn't a white sauce in which the peppers seem to drown, but a light, refreshing flavour enhancer. The peppers are not bell peppers but long red and green chillies, which are really more colour than heat. Shamu datshi or wild mushrooms cooked with cheese is the other yak cheese-based dish that is popular among vegetarians in Bhutan.
Khulee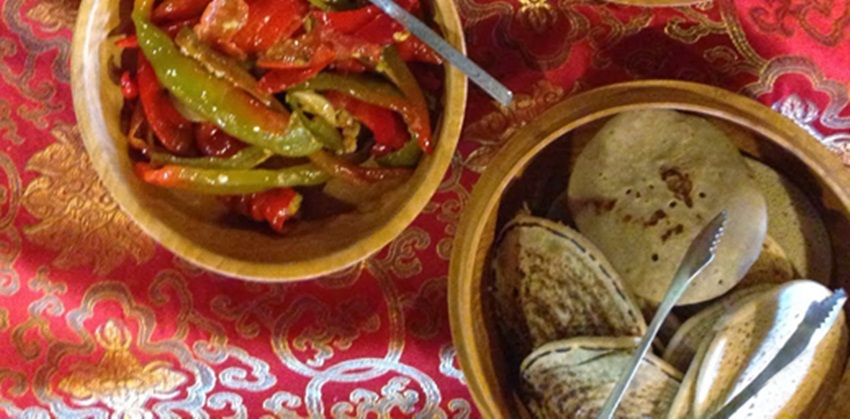 The Ema Datshi tastes great with buckwheat pancakes known as khulee, which look deceptively heavy, but the slightly nutty eue chum is more likely to put you to sleep than these fluffy pancakes.
Ezze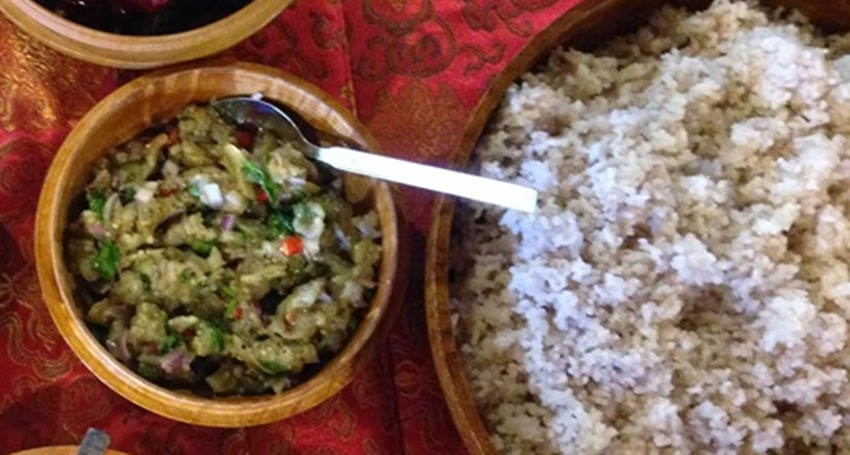 Ezze needs to be treated with respect unless you want a hole in your gut. A chilli chutney of sorts, Ezze packs a punch with red chillies, onions and tomatoes and is best eaten in moderation with khulee or rice.