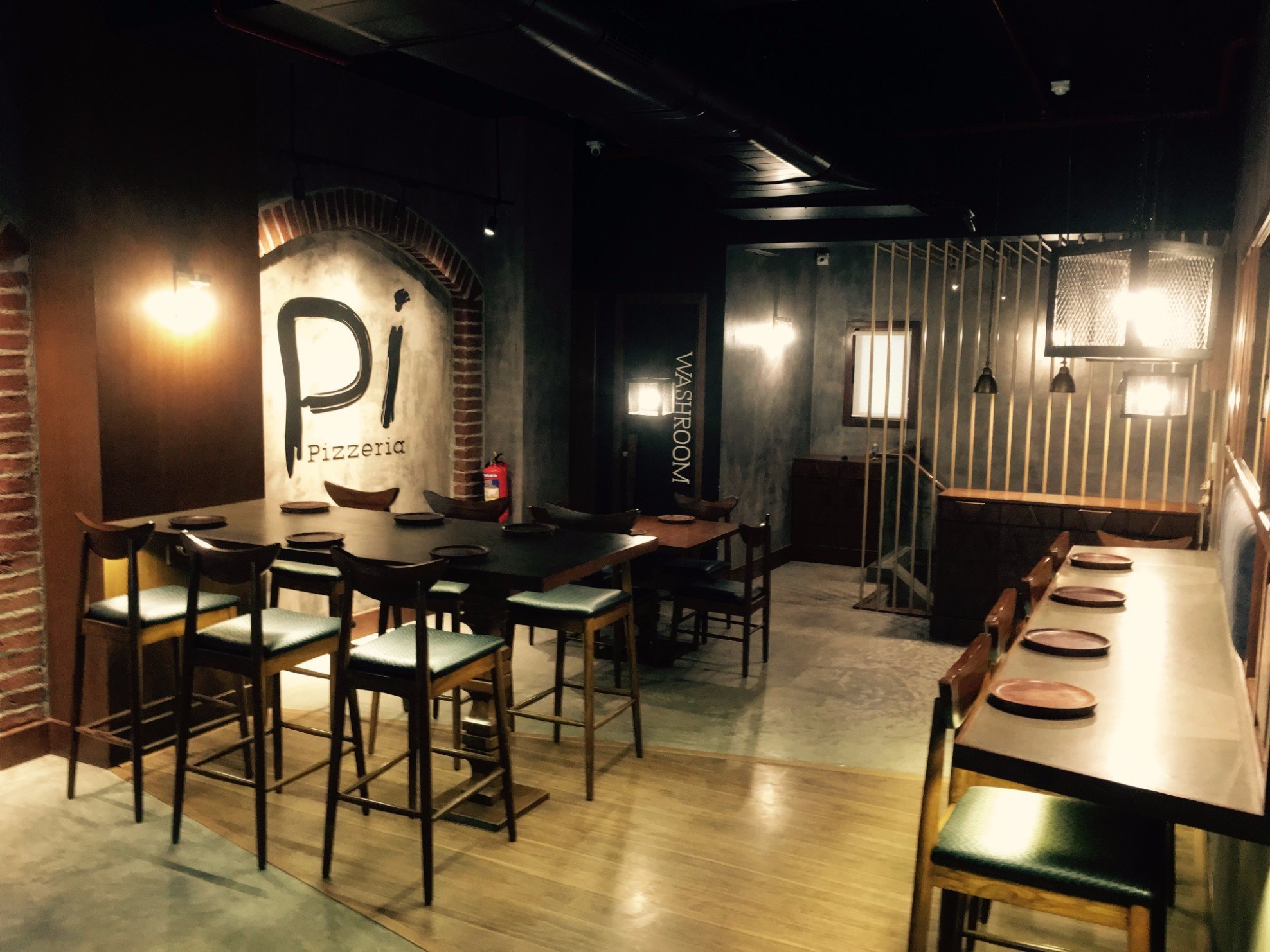 Walnut wood tones and the redolent aroma of bread await in greeting as soon as you step into Pi Pizzeria. The lower level houses the kitchen while the upper 20-seater level is done up in wood, exposed brick and dark colours, to evoke the feeling of a warm, rustic space that nonna would serve her pizzas in. Co-owned by UK-bred childhood friends Akhil Thakkar and Shaamil Amin, the gourmet pizzeria pays homage to the authentic Italian fare the duo grew up eating in the UK. A majority of the core ingredients are sourced from countries across Europe, in a bid to offer a near-authentic experience to diners.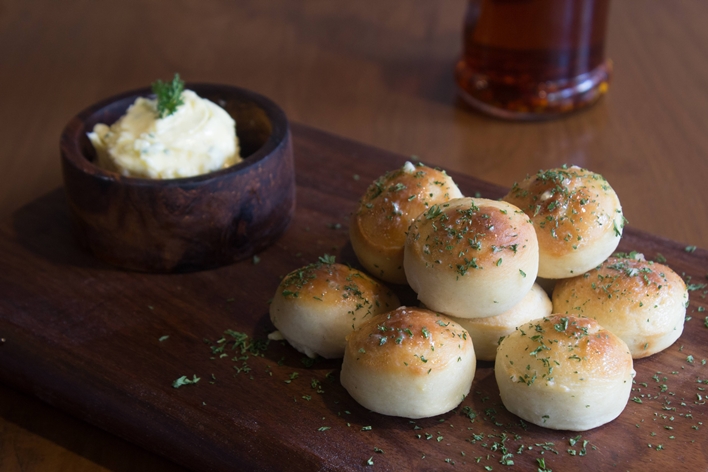 Herb dusted dough balls with garlic butter
The menu is detailed, with a variety of pizzas for vegetarians and meat eaters alike. And they aren't the kind you've seen at the regular American-Indianised pizza chains dotting the city. We skipped the usual garlic bread and opted for dough balls with garlic butter to start off. The crisp-crusted dough balls were soft on the inside and warm enough to melt the softened garlic butter as soon as you slather some on. Pollo Arrosto with mozzarella cheese, chicken, roasted peppers, onions and pesto sauce held great promise on paper, but was a touch underwhelming on account of the rather bland pesto. In contrast, the vegetarian Pinochio with mozzarella, mushrooms, green peppers, onions and a light smattering of chili was a delight to dig into. The cheese and chilli pairing gave off a fabulous aroma and the heat in this pizza was just right. For cheese lovers, we'd definitely recommend the Quattro. Topped with mozzarella, Parmesan, feta and Fontal cheeses in perfect harmony, the only thing missing was perhaps some chilled beer. Since their liquor license is expected by the end of the first quarter of 2017, we opted for ginger ale and made a note to come back for this cheese-loaded perfection.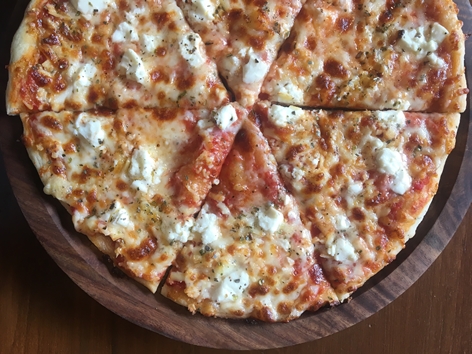 Quattro pizza – a delight for cheese lovers, is highly recommended
For real pizza enthusiasts, the pizzeria offers DIY option from a pre-listed selection of cheese, meat and veggies for toppings. All pizzas here are 10-inch pies, with a fragrant medium thick crust that's neither too thin nor too "bready" to bite. Our only grouse was perhaps the fact that the toppings and melted cheese kept slipping off between bites. We're not pizzaiolos by a long shot, but a change in the consistency of the sauce could probably solve this minor issue.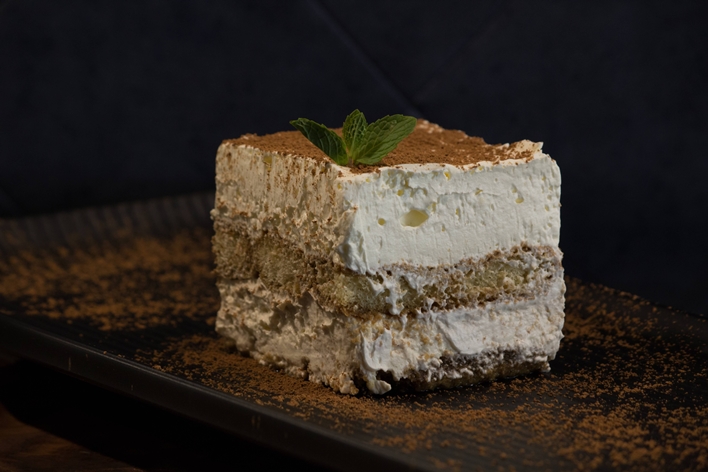 Tiramisu with a splash of white wine promises rich, boozy spoonfuls
Tiramisu lovers will have a field day, digging into the smooth custard and cream cheese decadence served here. The splash of white wine only made things better. For those who prefer something more classic, the baked cheesecake is well-portioned, sans any frills, holds form between spoonfuls thanks to the rich buttery biscuit base.
Where: 7, Darvesh Grand, 4th Road, Khar West, Mumbai – 400052 (Next to Bharat Co-operative Bank)
When: 12 noon to 12 midnight
Call: 022 30151794
Cost: Rs. 1500 for two (approx.)