While the week began with special treats for kids because of Children's Day, there's a lot in store for the big kids with an appetite in Mumbai and Bengaluru.
Mumbai
Mag Street Bread Co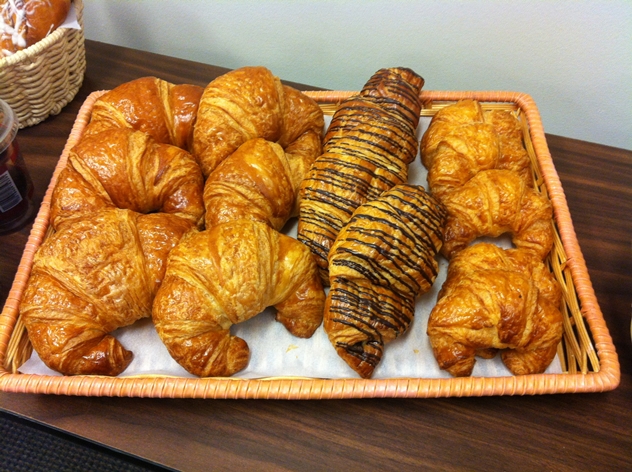 Croissants (representational image only). Source: Power Rabbit/Flickr
Fans of the South Mumbai restaurant, The Table, and the bakery Mag Street Bread Co, will be happy to know that their freshly baked breads will now be available in the suburbs. Mag Street Bread Co is all set to open its first independent outlet inside the newly refurbished interiors of Out of the Blue tomorrow, November 15. Let your nose guide you to the delectable aroma of goodies on sale that include Viennoiseries bakes like croissants, cruffins (croissant and muffin hybrids baked by Chef Rachel) plus sandwich loaves like multigrain bread, brioche, as well as the signature Mag St. sourdough and baguettes.
Where: Out of the Blue, Le Sutra – the Indian Art Hotel Union Park, Khar (W)
When: November 15 onwards
Call: 2600 3000
Olive Bar and Kitchen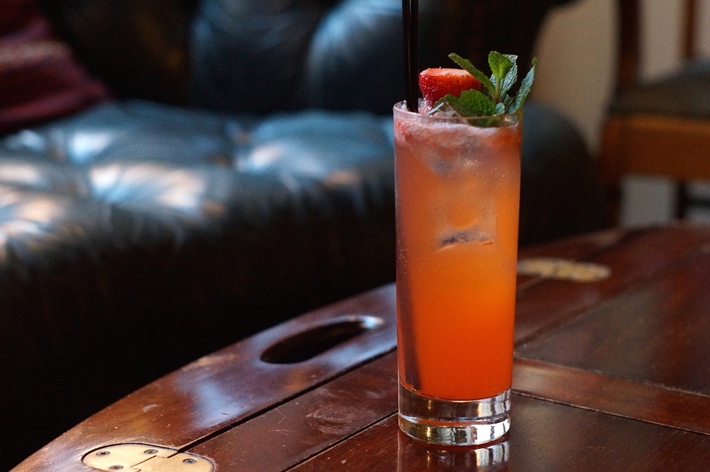 Dragon Tears Masala from 1 Tippling Place will be a part of Olive Bar and Kitchen's bar menu
Philadelphia's famous speakeasy-style cocktail bar, 1 Tippling Place has taken over Olive Bar and Kitchen's drinks menu this month with its range of Tippling classics, modern classics, aperitifs, and Old Fashioned favourites. Options include carefully-crafted libations like The O'Connor (Irish whiskey, lemon, cinnamon, bitters, ginger syrup and fig jam) or Ivy Gimlet aperitif (vodka, lime, mint and simple syrup) plus modern classics like Paloma (tequila, fresh grapefruit and soda) and the power-packed Gentleman's Buck (bourbon, ginger, lemon, honey, orange and Angostura bitters). The pop-up bar menu also includes classics like Martini and Manhattan for loyalists who like to keep it old school.
Where: 14, Union Park, Khar (W)
When: 8pm to 1am and 12:30 to 4pm brunch on weekends. Until November 30.
Call: 4340 8229
The Boston Butt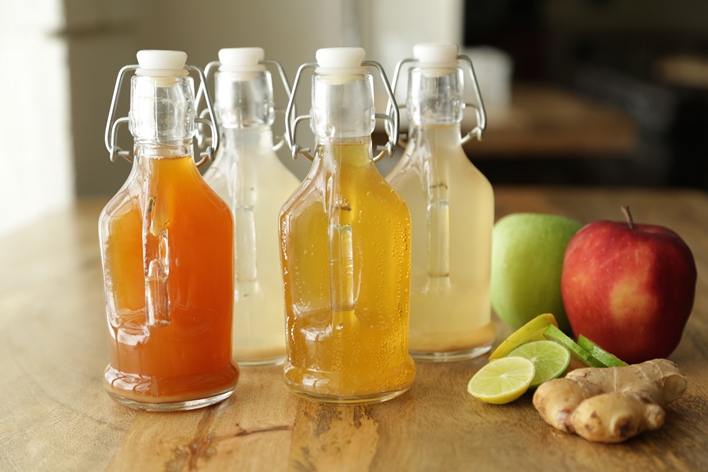 Keffir-infused iced teas at The Boston Butt
The recently launched Kala Ghoda smokery, charcuterie and bar, The Boston Butt, is expanding its American food concept with their new drinks menu. More than 10 new additions to the menu at The Boston Butt will feature infusions and mixes inspired by American flavours. Think refreshing drinks like Lemon Molasses Kefir Iced Tea and Apple Cinnamon Spice Kefir Iced Tea made using the water culture of kefir and fermented kefir grains for added flavour. For those looking to try more of their vintage mixes, there are tangy, bottled concoctions in flavours like Tiramisu or the phosphate soda-based drinks like Chocolate Bourbon Phosphate, Angostura Phosphate, among others. For big and small kids, there are options like the Boston Shake (rich chocolate base with whipped custard) or Blueberry Cheesecake Shake to pair with their Half Pounder.
Where: 1st floor, Rampart Row, Near Rhythm House, Kalaghoda, Fort
When: 12pm to 111:45pm
Call: 69470000/69430000
Bengaluru
Yellow Chilli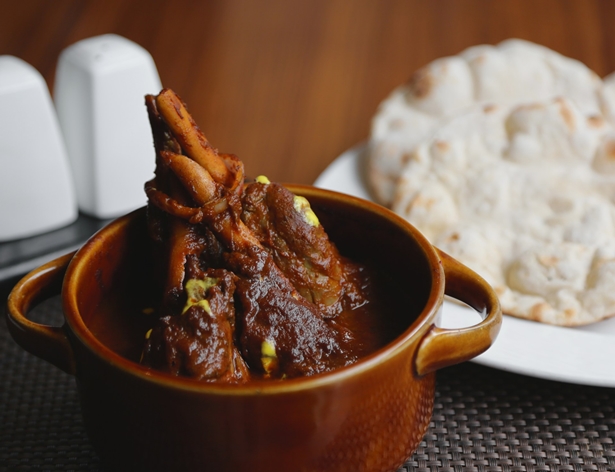 Kashmiri style Nalli Ka Salan (lamb shanks in a rich gravy) at Yellow Chilli, Church Street
Those craving smoked meats that fall off the bone and other indulgent dishes can head to Church Street's Yellow Chilli. The Mughlai Food Festival has an extensive five-course menu, which includes appetisers such as Peshawar Paneer Tikka, Istanbul Sheek (spiced lamb mince kebabs) and mains such as Lasooni Dal Tadka, Murgh Dum Biryani, Murgh Afghani Shahi, Mughlai Malai Macchi Curry among others. For desserts, the spread includes Nawabi Sheer Kurma, Zaffrani Angoori Rasmalai and Dabal Ka mitta (desi-ghee fried bread slices with condensed milk and pistachios).
Where: 2nd Floor, MSR Westpark, #3, Church Street, Above HDFC Bank, Opp Church Street Metro Station Bengaluru
When: 12pm – 3.30pm and 7pm – 1am, till November 30
Call: 080 25599991 / 9663288337