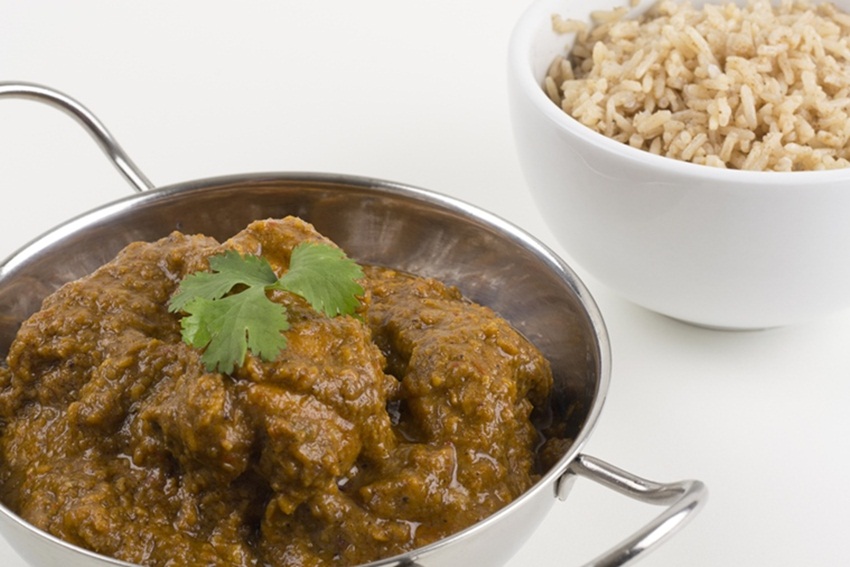 Goan chicken xacuti served with brown rice
Home chef Sharon Fernandes has been a journalist for 12 years, a decade of which she spent in New Delhi. Late last year, she took a leap of faith and turned entrepreneur and it's been an easy decision she says. ""I love entertaining and cooking. I would look forward to the weekends to rustle up a Goan meal for my friends in Delhi and they loved it. That was pretty much the only push I needed. My aim is simple: to get everyone, in a landlocked city like Delhi to get a taste of real Goan food," says Fernandes, who set up Custodio's Goan Home Cooked Food in 2015, named after her father from whom she inherited recipes and her love for cooking.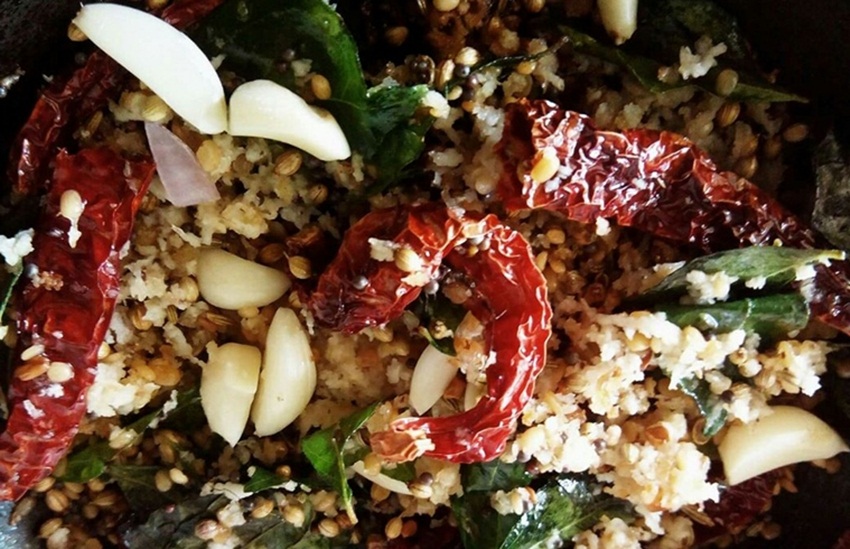 Xacuti masala prep before grinding
None of the spices or ingredients used for Custodio's Goan Home Cooked Food come out of a packet. The Goan masala and coconut milk are made fresh at home. While she sources fresh meat and fish from INA Market in Delhi, she makes frequent trips to her hometown Goa to stock up on essentials such as palm vinegar, kokum, dried fish which includes prawns, sting rays, mackerels etc, and of course loads of Goan sausages. She adds, "The influences in my food are rustic south Goan fare. This is food you will find in any Goan home, where there is always a white heap of scraped coconut ready to be ground with red chillies, kokum ready at hand, dried fish for when monsoons put a stop to finding fresh fish." These are homes where Goan ladies make doce –a gram flour and coconut based sweet or treats for kids like Perad (guava cheese) or Ghonz (Konkani for nest), which are slivers of tender coconut dipped in sugar and laid out on paper doilies to resemble tiny bird nests.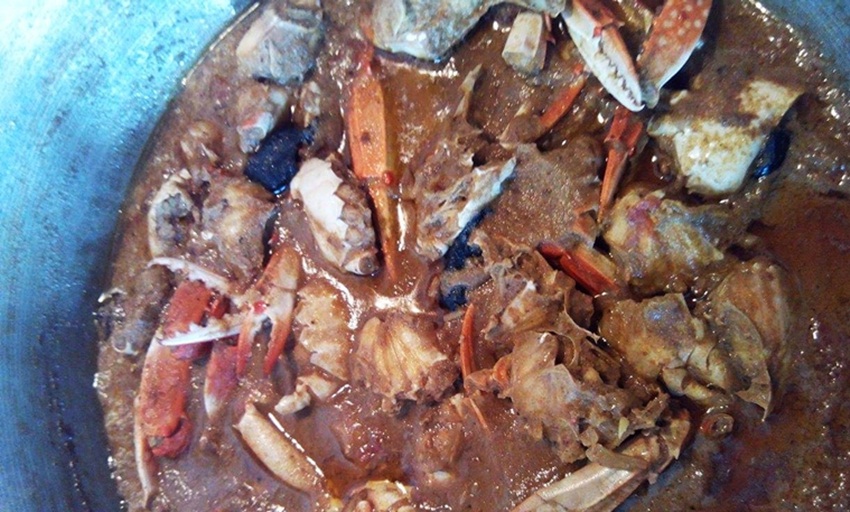 Goan crab curry
The 35-year-old Goan fell in love with cooking early. "I think from the age of 7," she says, "I remember standing at my father's elbow helping him to peel garlic, watching him grind masalas, seeing a fish being cleaned from inside out and never feeling queasy. The smells, sights taught me a lot before I actually held a ladle. I think it was soon after college that I began cooking on my own. I hear his voice in my head constantly when I replicate his recipes in my home kitchen."
The best meals she has eaten, says Fernandes, have been cooked by her father. She adds, "He grew up in Goa of 1950s and while he spent over three decades of his life working for The Indian Railways, in Mumbai, he never let go of the love for his homeland. Every day, he has spent time in the kitchen daily to cook xit-koddi (fish curry rice), rechad stuffed promfrets, mackreles and fish cutlets made from the succulent white flesh of a firm two-feet long surmai fish."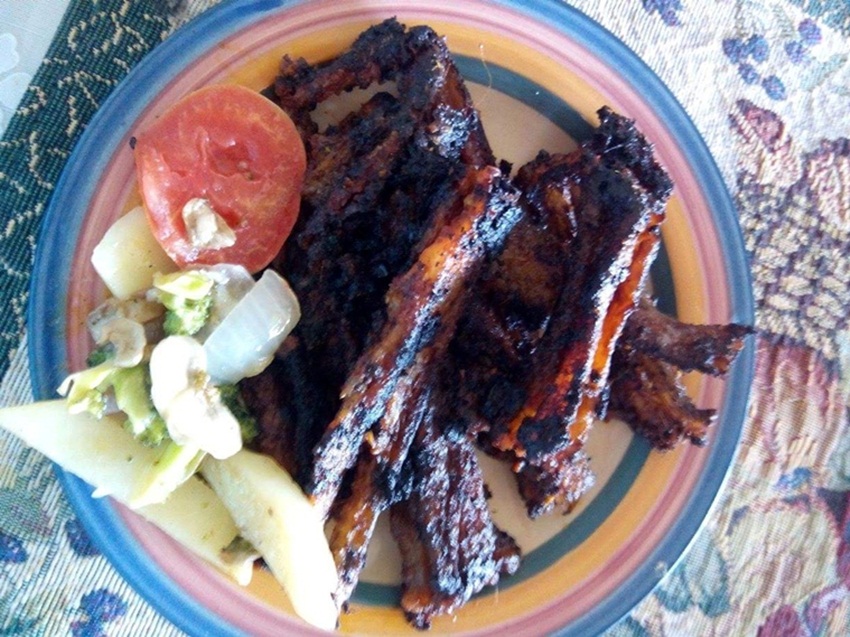 Goan style Bombil fry
Goan food lovers will be happy to know that Custodio Fernandes makes bi-annual trips to Delhi when he cooks with his daughter. His chef d'oeuvre? Sorpotel. Says Fernandes, "I remember watching the process since childhood and it remains the same: Dad washes the pork liver and fat, sets it to boil, then fries the liver pieces in its own fat and, gets the masala ready. Also the biggest vat in the kitchen is always for sorpotel and we make plenty since everyone wants it."
Custodio's Goan Home Cooked Food has a rotating menu with a mix of vegetarian, chicken and fish dishes, while pork makes a fortnightly appearance. The repeat orders have been for Chicken xacuti, kismur (a dry fish salad made with dried prawns and coconut oil), raw mango curry and Caldine curry with pomfret (a light, fish curry in coconut milk).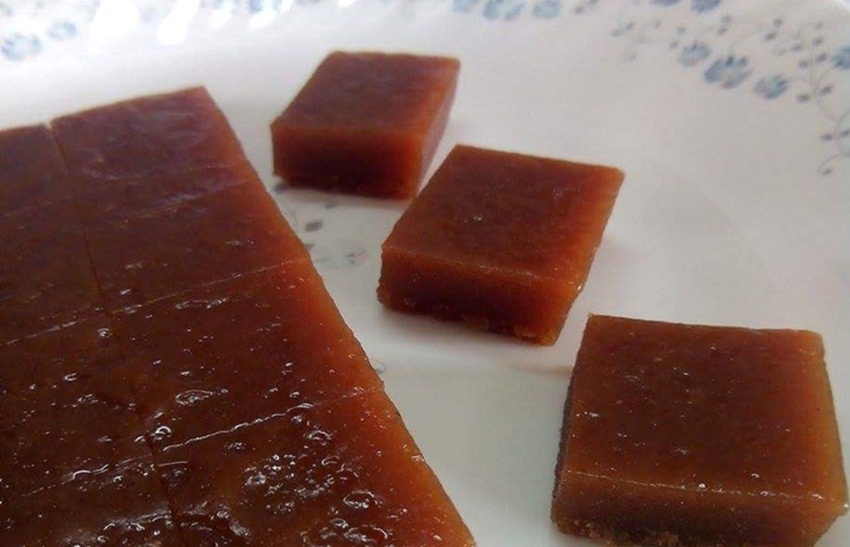 Perad or Guava cheese is a treat that kids love
From cooking to sourcing to delivering the food, Fernandes is the one-woman army behind it all. The biggest challenge has been to find a delivery service who will pick up her customer's orders from her residence in East Delhi. "So my four-year-old son and husband accompany me when I drop off my orders." But Custodio Goan Home Cooked Food is on a mission that Fernandes sums up evocatively: "I wish I could bottle the sand, sea, air, the shade under a coconut palm tree casts on the red earth of Goa and bring it to Delhi. Also the the lazy cats and the dogs who sleep like opium addicts near a fisherwoman's basket under the spell of heady fish smell. The chime of the church bell at Angelus, where all the boys playing footie stop to cross themselves in prayer. This is the Goa that lives quietly, that feeds on xit-koddi, fish curry and fried fish. That I want to present on a plate."
To place orders, message on Custodio's Goan Home Cooked Food's Facebook page