For most of us, snacking means reaching out for a bag of chips, fries and the occasional fruit. Poor choices for the most part, yes, but more often than not it is the lack of healthy options that are also easily accessible. Which is why we've pulled up a list of healthy snacks that you can order online – we promise these are both healthy and tasty.
The Green Snack Co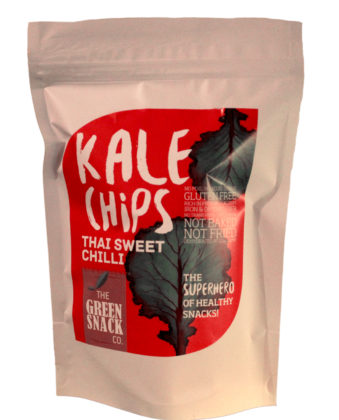 If you're looking for kale and quinoa snacks, The Green Snack Co has a neat assortment to have you covered. Available in three flavours, we love the fact that the kale chips are air fried, as opposed to most snacks that are either baked or fried. There's cheese and onion flavoured kale chips for those looking to make a switch from cheesy chips and dips. And if you're in the mood for something a tad bit exotic, we're sure you'll enjoy the Thai sweet chilli kale chips that have bell peppers, Thai chillies thrown in with some pineapple. The quinoa puffs are available in two flavours including the saucy salsa with supergrains like amaranth, ragi and soya for extra goodness. These vegan and gluten-free snacks do not contain any additives, preservatives or sugar.

http://thegreensnackco.com/
Snack Experts

Image Source: Snack Experts/Facebook
With over 50 different varieties to choose from, Snack Experts really has it all. There's a wide selection of superfood snacks like kale, ragi, foxtail millet as well as healthy seed mixes to help amp up your daily protein requirement. And if you really can't help your sweet tooth but have to watch your weight, then we'd suggest you opt for the urad dal laddoos, fruit mixes, trail mixes, or the more indulgent but energy-packed options like the Figgy Bar (fig paste packed with wheat dough, palm sugar, honey and vanilla). The website also offers options based on specific dietary requirements like diabetic, vegan, low fat, high protein, high fibre among others. Although the snacks aren't sold separately, they do have subscription plans which allows you to choose three pouch box (one-time trial basis) or a minimum of five pouches per box. The delivery zone covers most parts of the country with free shipping.
www.snackexperts.com
The Nibble Box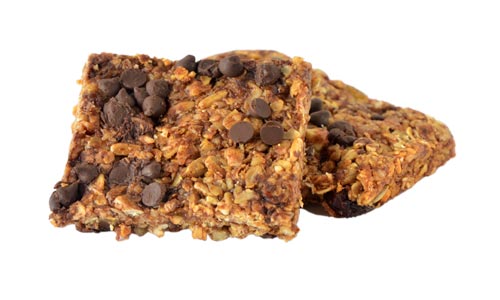 Javachip latte granola via The Nibble Box
Cookies, granola bars, crackers, The Nibble Box has it all. If you're someone who's always on the run and want some healthy and power-packed to begin your day with, we suggest you get your hands on the breakfast cookies (that do not contain butter, sugar or refined flour) in flavours like Chocochip or the Pumpkin Pie Spice. We also love the sound of their trail mixes like Piri Piri Peppy Pod that has dry-fruits, nuts and seeds tossed in spicy piri piri flavouring or the Oregano OD'ing that also has crouton bits for added crunch. Gym rats looking for protein and fibre-rich granola bars have options including Masala Chai Latte, Amaranth Aloha, to choose from. Available as a box of four snacks, this delivery service ships all over the country without any additional delivery costs.
http://www.thenibblebox.com/
Snackible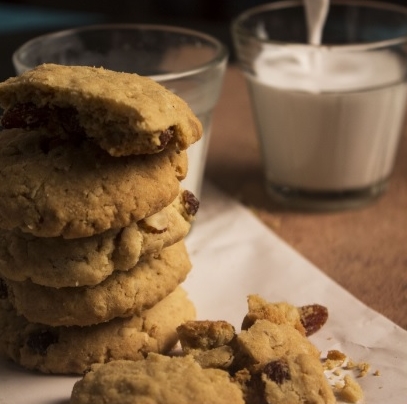 Oat and honey cookies Source: Snackible

With monthly, weekly and à la carte options, Snackible seems like something you should try at least once. Those with a massive sweet tooth can find solace in their whole wheat waffles – in Chocochip and Cinnamon flavours or the Oat honey and Raisin cookies. For quick nibbles, there's a vast selection to pick from including wasabi or jalapeno flavoured peanuts, cream and onion flavoured whole wheat crackers. They also have granola bites in flavours like banana and chia, French vanilla and almond to begin your day with. All their snacks are devoid of chemicals and artificial additives, which makes them your best bet if you're looking to snack healthy.
http://www.snackible.com/
Fab Box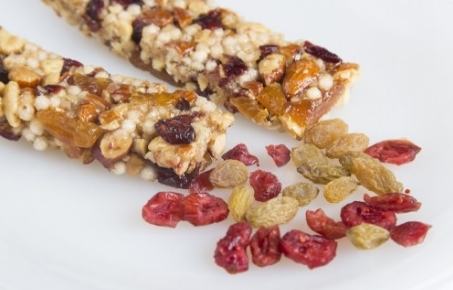 Cranberry bar

Armed with a huge variety of snacks, Fab Box allows you to pick five snacks per box (one time or subscription-based). Their fruit and nut-based health bars promise fibre without any cholesterol and trans-fats, with options like cranberry, mixed nuts and fruit punch. For tea-time options, there are preservative and trans-fat free cookies with shredded coconut, chocochip and nuts, among others. We also love how they have dried fruits including cranberries, kiwi, pomelo, prunes which would add that extra bit of flavour and goodness to your smoothie bowls, breakfast cereals, baked goodies or a quick nibble at your desk in the middle of a busy day at work.
http://www.fabbox.in/