Most weekend plans revolve around food and drinks, all thoughts of diets and expanding waistlines forgotten. While you're busy making plans, we've picked three new bars that promise a good mix of booze, food and ambience that you must consider.
Baroke, Grant Road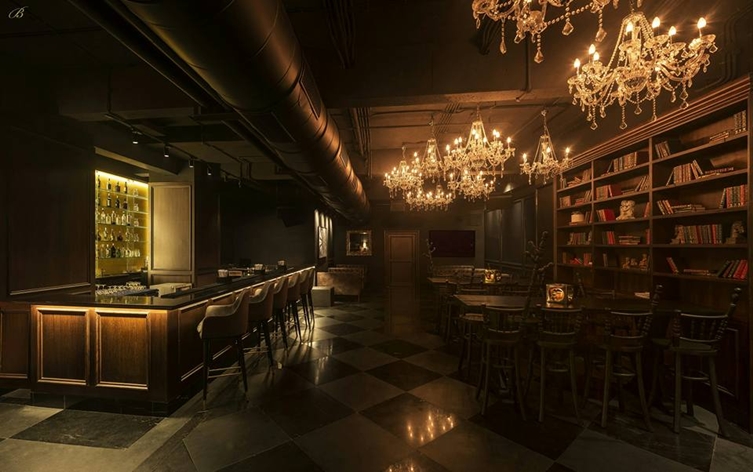 Source: Baroke/Facebook
Located at Hotel Krishna Palace, Baroke opened after a four month hiatus, sporting chic, rustic-looking interiors and a menu to match. Bar menu highlights include Chilli Michelada (vodka, wheat beer, tomato juice and chilli), Cucumber Rosemary Gin and Spiced Vodka Sour (roasted cumin seeds, fresh amla, and jiggery puree). The new multi-cuisine menu is quite extensive and includes small plates like Chilli Paneer Tacos, Char Grilled Jumbo Prawns, Cuba Libre Chicken Wings along with salads and dips like Aegan Sea Tzatziki, Levantine Sea Labneh, served with individual selection of breads.
Where: Hotel Krishna Palace, Sleater Road, Nana Chowk, Grant Road
When: 7:30pm to 3am on Friday and Saturday and 7:30pm to 1am on Sunday to Thurday
Call: 022 3015 0826.
The Tipsy Townhouse, Fort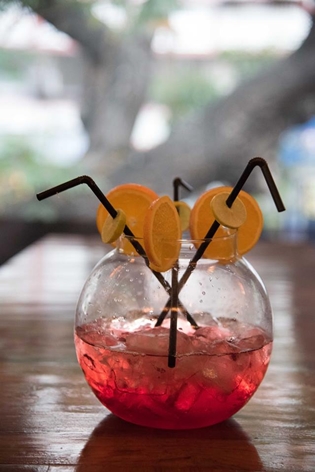 Around the World at The Tipsy Townhouse. Source: The Tipsy Townhouse/Flickr
Those lamenting the closure of Silver Beach Cafe in Fort will find solace in the cozy, laid-back vibe at its replacement, The Tipsy Townhouse. The menu is largely vegetarian and options include spicy Rajnikant Omelet, Cheese Fondue, Dal Makhani Risotto, lasagne and more. The bar menu has several interesting zingers on offer. We like the sound of the Blueberry Cheesecake Martini, the Kiwi Paan Mojito and Fish Bowls (for five people) like Around the World which mixes six potent spirits with cranberry juice and lime. Beers start at Rs 95 and there's hookah with a multitude of flavour options for those looking for a relaxed evening.
Where: 16 Murzban Road, near Sterling Cinema, Fort
When: 5.30pm to 1am
Call: 99209 68581.
Khaleesi Bar & Kitchen, Andheri
The name will remind you of a fair-headed queen from HBO's Game of Thrones, but that's where the similarities end. Warm tones and rich wooden accents adorn the interiors that also include an expansive terrace on the second level. A Mediterranean themed lounge, Khaleesi is housed within the fusion Indian restaurant Mirabella that it shares its bar menu with. Book a spot early and enjoy the view with cocktails like Tamarind Chilli Margarita, Melon Cooler, Rosemary and Lavender Martini. The spread here a mix of meat and vegetarian options including Chicken Gyros, Kaffir Lime Risotto, Pulled Lamb Tacos as well as a home-fermented and leavened breads like zatar, pita and baladi (whole wheat pita pockets).
Where: First floor, Remi Bizcourt, opposite Supreme Chambers, Veera Desai Road, Andheri (West)
When: 6pm to 1am
Call: 022 4023 4224