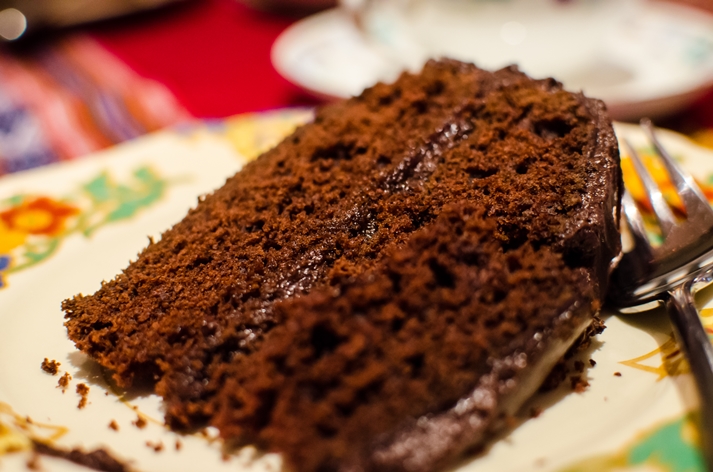 Substitute all-purpose flour with gluten-free variants to make cakes and cupcakes. Source: Colby Stopa/Flickr
Off late, gluten-free has become quite the buzzword with health nuts. Whether you're actually gluten intolerant or not, there are several studies that support giving up on gluten in a bid to move towards a healthier lifestyle. Benefits of cutting out gluten from the diet include better cardiovascular health, improved digestion and increased energy levels, especially for those who have an intolerance to the protein. Reducing gluten from your diet also eliminates a lot of processed foods – including bread-based products like doughnuts, pizzas, burgers – that are filled with artificial colours and flavours. However, going gluten free can be a touch difficult if you have an insatiable sweet tooth, because the diet puts cakes, pastries and other fabulously created goodies available across patisseries out of bounds. The trick to indulgence while adhering to your gluten-free lifestyle is to find alternatives for your sweet cravings. We've picked a few desserts that are so delicious you'll forget they're gluten free.
Easy chocolate mousse
There are few things in life as perfect as light, airy mousse. You'd think the sinful dessert is a complex one to master, but this recipe makes use of just three ingredients whipping cream, chocolate and water. The recipe is vegetarian and would make for a wonderful dessert when you're hosting friends during the festivities. Make sure to use good quality chocolate to make the mousse for a rich, decadent flavour.
Chocolate banana brownies
Brownies are known to have a slightly high calorie count owing to all the sugar and cooking grease, aside from all the gluten from the all-purpose flour. The recipe is a healthy, delicious (plus vegan) variant and makes use of brown rice powder instead of regular flour. A ripe, mashed banana provides sweetness as well as starch to yield perfectly gooey, chocolate-laden brownies. Do not worry about the slightly runnier than usual batter, the brown rice flour will soak up the excess moisture during baking.
Chocolate mug cake
If you thought you'd have to forgo cakes in favour of your new diet, you thought wrong. Easy, mess-free, this cake recipe makes use of almond powder instead of regular flour. Not only does the substitution make the cake completely gluten-free but it also makes it super healthy and rich to taste. Honey instead of sugar only serves to shear off some more calories and baking it in a mug (microwave safe) ensures you enjoy your cake without a lot of cleaning up after.