For most of us, the weekend brings respite from long hours at work and there's no better way to celebrate than with food. We've picked out a few options in your city where you can eat and drink the weekend away.
Mumbai
Shiro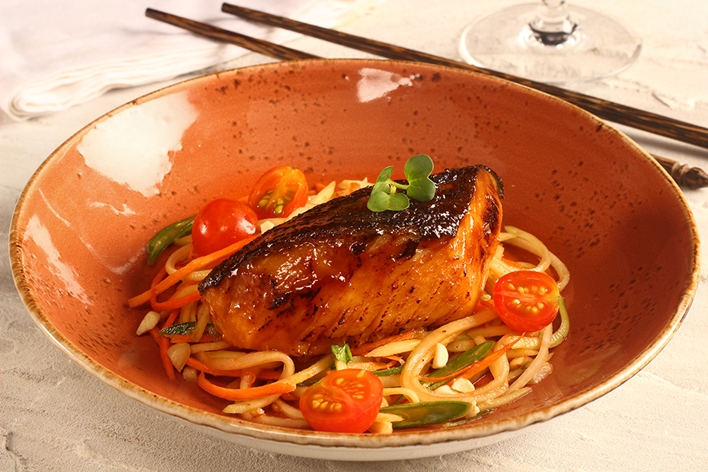 Miso Black Cod at Shiro, Worli's anniversary special, limited edition menu
Shiro in Worli has curated a special limited edition menu, to mark its 10th anniversary, which will be available all month long. The weekend seems like a good time as any to go back to some of your favourite signature dishes from the Asian restaurant's collection. The maki spread includes crispy avocado maki, crispy duck maki, sui mai dim sums, wasabi prawn dumplings as well as crowd favourite appetisers like edamame (stir or steam fried), miso black cod and more. For mains, the menu offers a selection of some of their classics like chicken hot pot with shiitake mushrooms, tenderloin in coconut, fish in chilli mustard, among others. Dessert includes mandarin chocolate velvet cake and chocolate cherry bomb to end your evening on a decadent note.
Where: Bombay Dyeing Mill Compound, Pandurang Budhkar Marg, Worli
When: Till December 31, 12.30pm to 1am (Monday to Saturday) and 4pm to 1am on Sunday
Call: 022 6651 1207/08
The Roll Company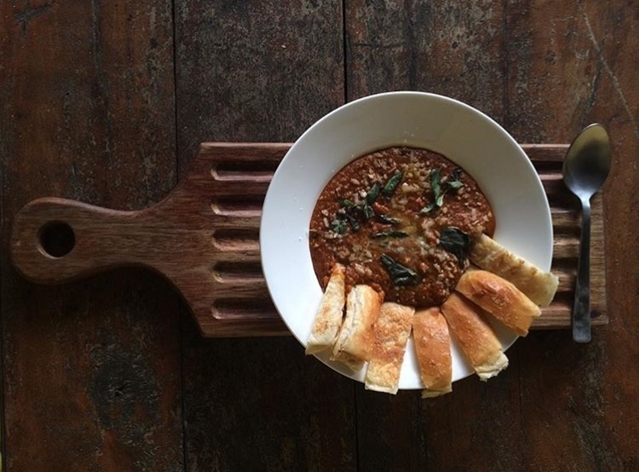 Fancy some Parmesan Pav Bhaji for your midnight cravings?
If you're the kind to give in to midnight cravings, you're in luck. The Roll Company in Kamala Mills has begun a late night delivery service in association with Swiggy and Scootsy. Delivering as late as 4am on Friday and Saturday, you can gorge on TRC fare like Vada Pav roll, Butter Chicken roll, French fries, scrumptious Parmesan Pav Bhaji and more.
Where: OSS Compound, Pandurang Budhkar Marg, Kamala Mills Lower Parel
When: Friday and Saturday, till 4am
Call: 022 24907655
White Owl Brewery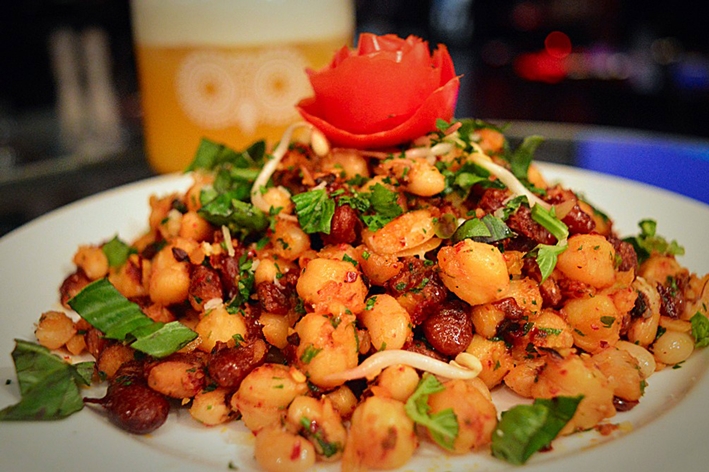 Aglio Olio Chana at White Owl Brewery, Lower Parel
Their beer is great and now, White Owl Brewery in Lower Parel has a new snack menu to go with their craft brews. The new brew snacks menu has dishes that have a modern flair but are rooted in local flavours of Mumbai. Options include the famous Virar-style Chicken Bhujing (turmeric and cumin laced poha with sev), Deviled Egg Chaat with a peri-peri aioli side, as well as street food favourites like Schezwan Chicken Wings prepared with celery, Kashmiri chilli and ginger. For vegetarians, there's the Italian-style Aglio Olio Chana (red beans, black-eyed peas and Parmesan cheese), Vada Pav Poppers (curry leaf, green chilli and mozzarella) served with a punchy lasoon rub among other options.
Where: One Indiabulls Centre, Tower 2-B Lobby Level, Senapati Bapat Marg, Lower Parel
When: 12pm to 1:30am
Call: 022 2421 0231
Delhi
Chatter House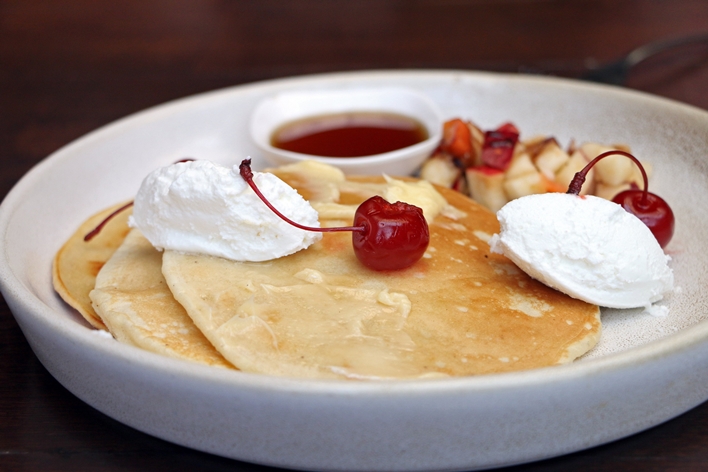 Pancakes at Chatter House, Khan Market
For early birds in search of a hearty meal, Khan Market's Chatter House has a special weekend breakfast menu with vegetarian and non vegetarian options. The offerings feature a mix of Indian and Continental fare like tandoori aloo, gobhi and paneer parathas, masala omelette, waffles with ice cream and fresh fruits, eggs Florentine, Spanish omelette, croquet monsieur, pancakes, lush fruity smoothies and more.
Where: 58, 1st & 2nd Floor, Khan Market, New Delhi
When: 8am to 11am, weekends only
Call: 011 41502666/ 41509666