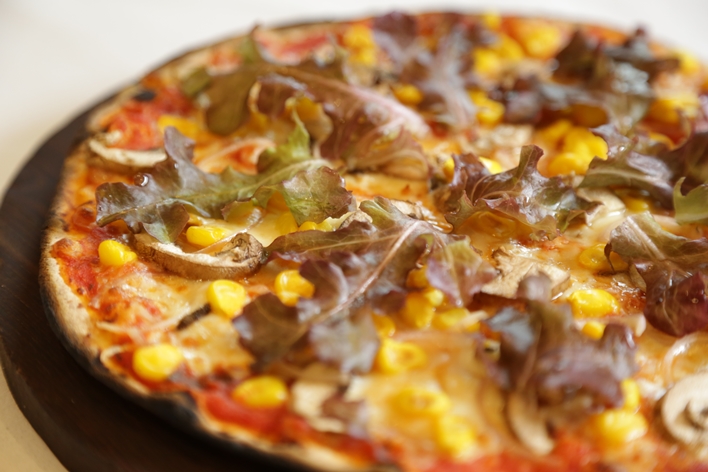 Purple Rain at Playlist Pizzeria
We all have our favourites that we fall back on at the end of a gruelling week. This weekend, though, shake things up a bit and try something new. Here's a handy list.
Mumbai
Naazas from Bar Bar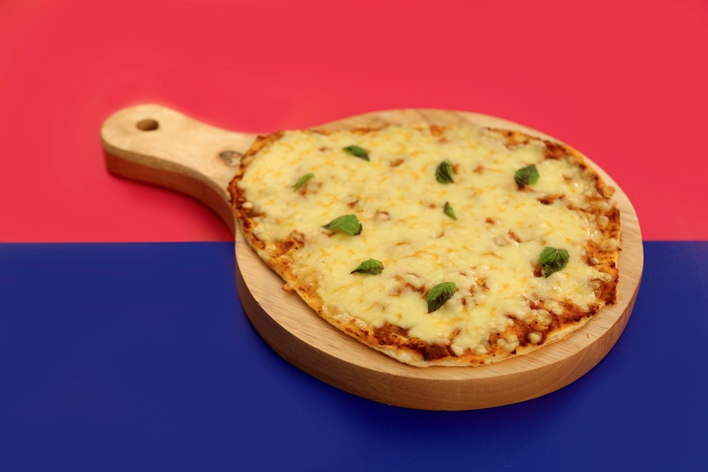 Maa-Ka-Rita at Bar Bar gives an Indian spin to the classic Margherita
According to Chef Paul Kinny, culinary director at Bellona Hospitality, the Naaza is a fun hybrid of everyone's favourite bar food. A new addition to Bar Bar's extensive menu, this one loads up pizza toppings on a naan. "Very often, the pizza crust gets soggy. Using the naan as crust, we eliminate that risk," says Kinny. We really like the sound of the Maa-Ka-Rita, which is the chef's take on the classic Italian Margherita, cheese and basil topped over homestyle tomato sauce with a desi finish.
Where: 1st floor, Phoenix Marketcity, Kurla
Call: 61801501
Aatanki from Light House Cafe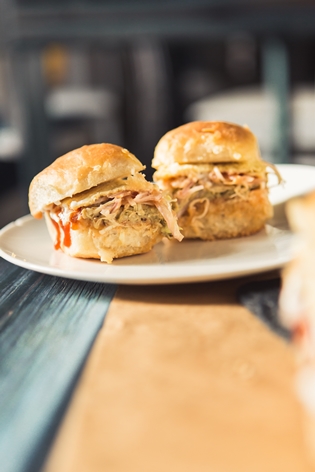 The Aatanki gets its name from the explosion of flavour that hits you. 

Lahore's street food comes to Mumbai as Aatanki. "It is an inspiration from bun tikki, a staple Lahore dish just like Vada Pav is in Mumbai," says Chef Darshan Parmar, the head chef at LHC. Freshly baked buns pack in shammi kebab, fried eggs, and mayo, and a fiery house sauce seals the deal.
Where: Light House Cafe, Khar & Worli Outlets
Call: 33126717 (Khar) / 30151236 (Worli)
Heart Breaker, Playlist Pizzeria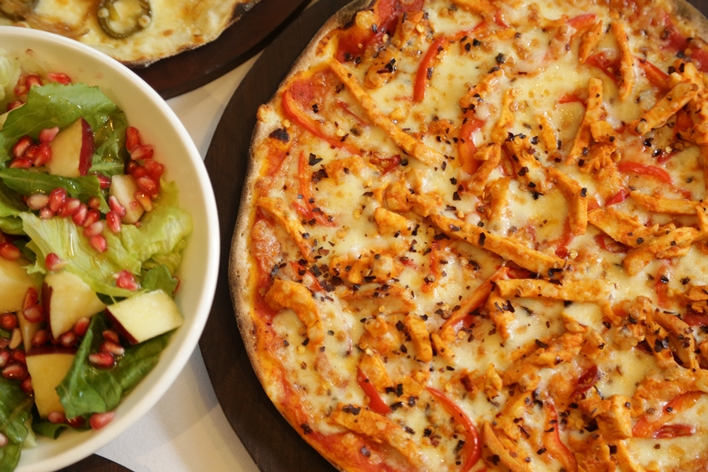 We think our weekends are incomplete without the hedonistic consumption of pizza (and a long snooze soon after). The Heart Breaker at Playlist Pizzeria is a thin crust composition of Sriracha-marinated paneer and tiny red chillies. Dusted with chilli flakes, this one packs in a fair amount of heat, and you'll be calling for dessert as soon as you've finished eating the Heart Breaker.
Where: The Playlist Pizzeria, Bandra and Versova Outlets
Call: 30151526 (Bandra) / 26397927 (Andheri)
Delhi
Choosa 69, Cyber Hub Social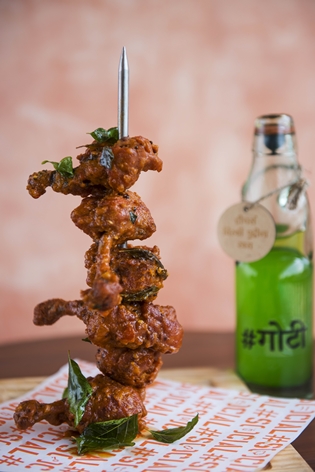 There's something about fried chicken that screams weekend eats. And this time, we're thinking of tucking into a serving or two at the newly opened Cyber Hub Social. The Choosa 69 here is an ode to Hyderabad's food, and features batter-fried chicken lollipops tossed in a fiery sauce. Curry leaves also make it to the party, and you'll be surprised at how well it all works.
Where: Cyber Hub, DLF Cyber City, Gurgaon
Call: 7838045182
Gullar Kebab, Khana, CP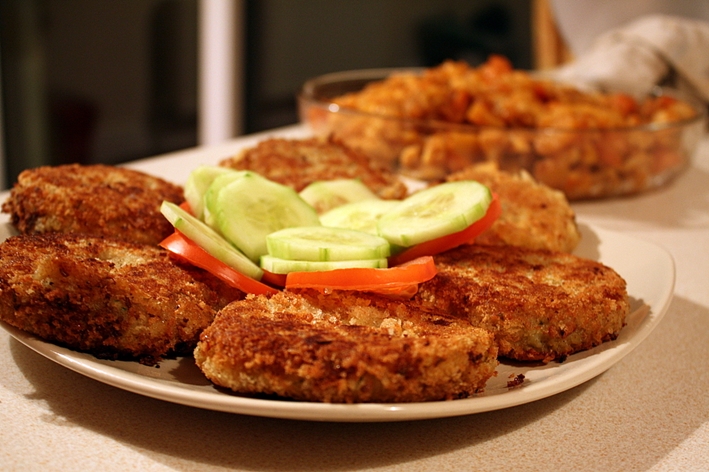 Representational image only. Source: naureen-s/Flickr
Khana serves Bihari cuisine, and the recipes, according to the restaurant's owners, are sourced from the khaansama of a royal household in Bihar. A recent addition to the food scene, Khana's menu is limited, but has enough to keep carnivores happy. Gullar kebabs have a crisp, thin outer skin and pack in juicy morsels of minced chicken and sweet onions.
Where: 33/6 N-Block, Middle Circle, Connaught Place,
Call: 011 43615453
Lamb Burger, Mickey's Kitchen
If your weekend plans involve a house-party and you want to serve some great food, call Mickey's Kitchen in Vasant Kunj. The menu at this delivery-only outlet is extensive, and you're sure to find everything you'd crave for at the end of a heady nighta. Mickey's Lamb Burger is unpretentious – succulent lamb patty seasoned with salt and pepper that's grilled just right with balsamic sauteed onions, jalapenos and garlic mayo playing a supporting role.
Where: Vasant Kunj, New Delhi (delivers all over south and central Delhi between 7pm-4am)
Call: 69000703/04
Bangalore
Chicken Loaded Fries, House of Commons, HSR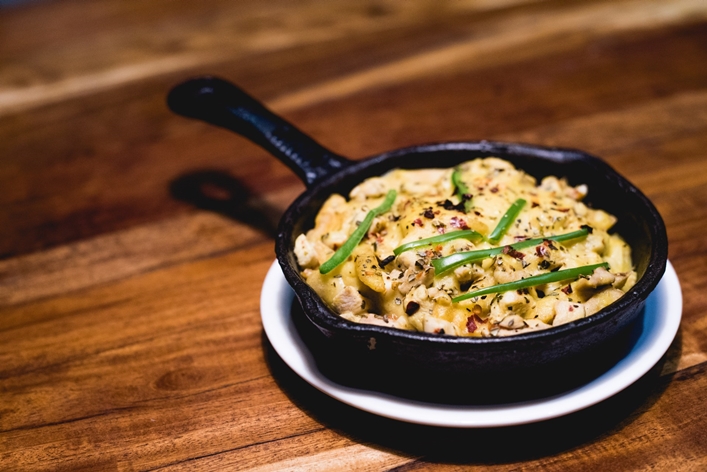 If you are looking for a perfect place to drink cheap booze and enjoy some fab pub-grub, head to House of Commons' latest outpost in HSR. With bright walls and retro style décor, the menu is a mix of Indian, Chinese and Continental favourites. "Start by calling for a portion of the Chicken Loaded Fries – it is one of our most popular chicken starters," says Dilip Nair, GM. Crisp, salted fries are topped with bits of chicken and a whole load of cheese. Sounds like a plan.
Where: 1085, 14th Main, 18th Cross, Sector 3, HSR, Bangalore
Call: 080 45128819
Adana Chicken Kebab, Kipos Eatery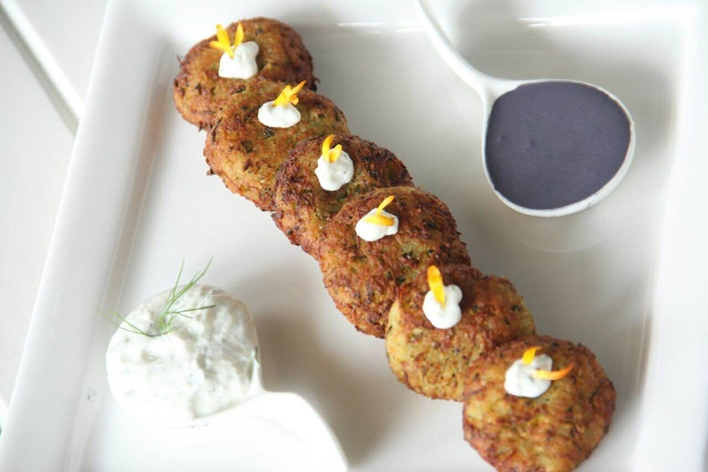 We're dreaming about the Adana Kebabs with minced chicken, spices like hot pepper and parsley and the classic Mediterranean sumac for that tangy finish. Grilled traditionally on a skewer, these pair best with some tzatziki (yoghurt, cucumber, garlic and olive oil dip).
Where: No. 6, Langford Town, Hosur Main Road, Bangalore
Call: 33509270