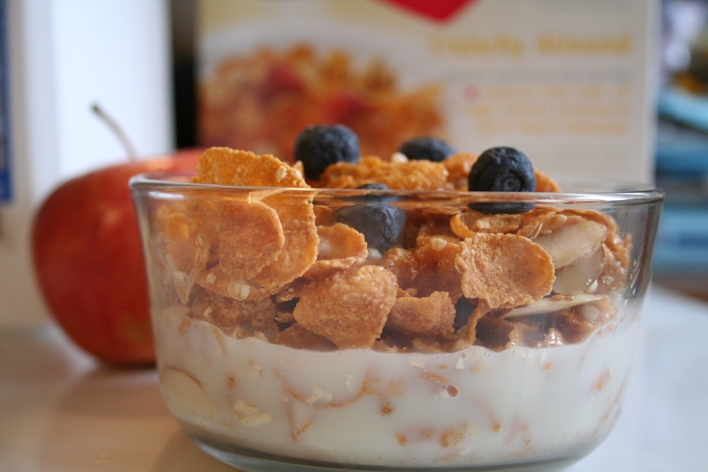 The regular cereal bowl has got a cool, new makeover. Source: musicfanatic29/Flickr
It's something we've all been taught since we were kids – breakfast is the most important meal of the day. And now, with health food and superfoods becoming the buzzword, the morning meal has undergone a major overhaul. The classic breakfast stars, oats and cereal, have undergone a major makeover, and the humble breakfast bowl has now been transformed into an Instagram-worthy celebrity.
One of the major reasons why these breakfast bowls have become such a rage is because they're extremely healthy, antioxidant-rich, plant-based and can be created using just about any natural ingredient that you prefer. The beauty of these bowls lies in the fact that they're totally DIY and can be created to using cereal, oats, quinoa, chia seeds and muesli trail mixes in any combination that you prefer along with yoghurt, dairy or non-dairy milk.
Topping the bowl with fruits is also a good idea, as it adds  sweetness and cuts out the need for additional sugar. It is also advisable to add a handful of nuts and dried fruits like walnuts, almonds, raisins, dried berries as well as pumpkin seeds, sunflower seeds, flaxseeds, or sesame seeds to increase the goodness of your power-packed breakfast bowl.
And if breakfast cereals aren't really your thing, you can blitz fresh seasonal fruits, yoghurt, milk (or non-dairy vegan version) to make a rich, delicious smoothie and top it with some more fruit and dig in. Since these bowls are practically assembled, without any cooking involved, they are perfect for cooking noobs and gym-rats looking to quickly refuel post a gruelling workout session.
If you're running out of ideas, simply turn to Instagram for inspiration, the tag has several different combinations (including some really interesting savoury options) that you can try and kickstart your day on a healthy, flavourful note. Here are five that you can get started with.