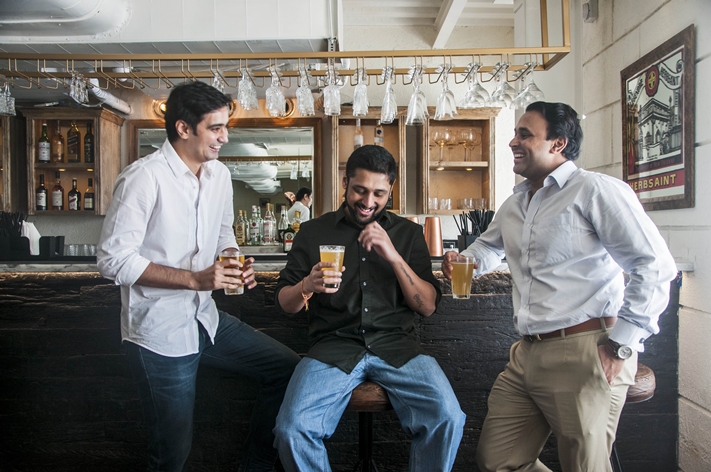 From left to right: Siddharth Kashyap, Nishant Rao and Karna Shinde at The Boston Butt.
Photograph by Anurag Banerjee
"I'm not sure if it's all that rustic, but it does have that classic diner feel, and a very New Orleans French Quarter vibe," says Siddharth Kashyap, chef and partner at the recently opened The Boston Butt, at Kala Ghoda, in Mumbai. The commodious restaurant, which is named after a cut of pork shoulder , serves food that is mostly inspired by American Deep South.
Kashyap, who has worked with the Hyatt Group, took over two years to develop the concept of TBB, which he describes as a smokery and charcuterie. The IHM graduate, who has partnered with his friends, Karna Shinde and Nishant Rao for The Boston Butt, first sampled slow-cooked meats while at the Grillstock Festival in the UK. Hooked to the food, he purchased his own smoker and learnt a few tricks of the trade from Texan pit masters. And, then he spoke about the idea of something similar in Mumbai, and the first contours of The Boston Butt started taking shape.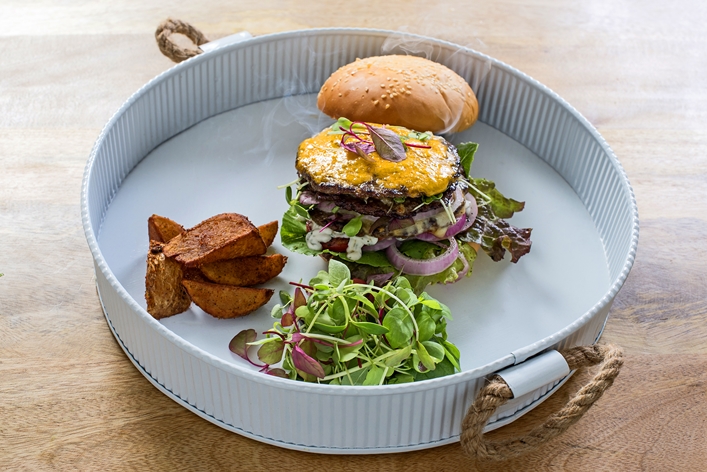 The Half-Pounder
TBB serves meat that has ben slow-roasted for over ten hours, and uses a variety of wood, including apple and birch, to lend smokiness and texture to the dishes. The menu is not limited to American meat-based classics, and features a selection of vegetarian dishes, including the Mezze of house-made nachos served with four flavoured hummus (cilantro jalapeno, roasted pepper, smoked aubergine, and yellow cheddar) and Batter Fried Mushrooms served with a cherry vinegar marinate and burnt garlic aioli.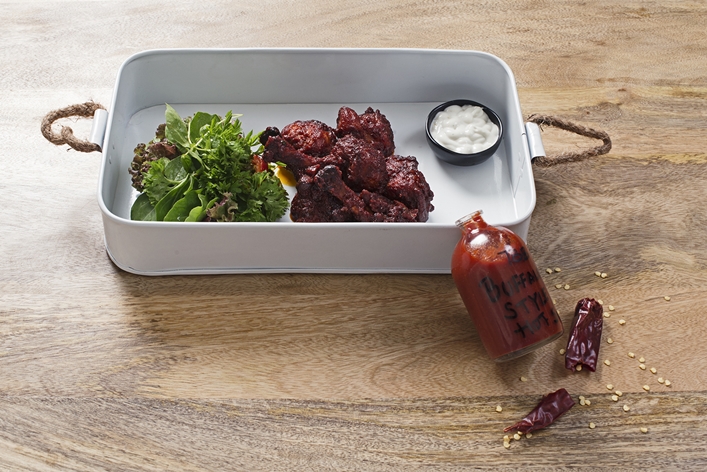 Buffalo-style chicken wings with Gorgonzola dip
The dishes we especially loved were the Smoked Calamiri Chilli that was fresh, light and spiced just right, and that had a lingering smokey flavour, and the Buffalo-style chicken wings with Gorgonzola dip that tasted even better than it sounds. Then, there is the pulled pork that features the Boston butt cut, and is smoked for over 14 hours. "Our smokers are manned by a team of chefs who insert special probes into the meat to maintain a constant temperature," says Shinde. If your idea of an ideal meal includes lots of meat, call for the Half Pounder Burger (lamb or beef) with three types of cheese and follow it up with the Skillet Cookie as dessert.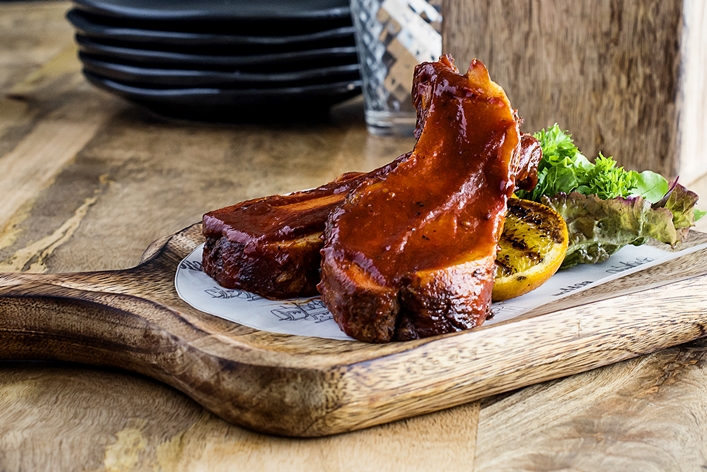 St.Louis style slow smoked peppery pork ribs
And if, like us, you're tired of gimmicky cocktails served all over the city, the bar menu will make you smile. The Curry Scented Bitch, named after the popular Zayn Malik racial slur episode, mixes cherry brandy, dates, curry leaves and cranberry juice, resulting in a drink that's balanced with a hint of aromatic sharpness. Another highlight is the Gold Rush, in which lactart, a souring agent derived from the acid of milk, adds a sour edge to the concoction of dark rum, Southern Comfort, star anise, apple juice and in-house cinnamon syrup.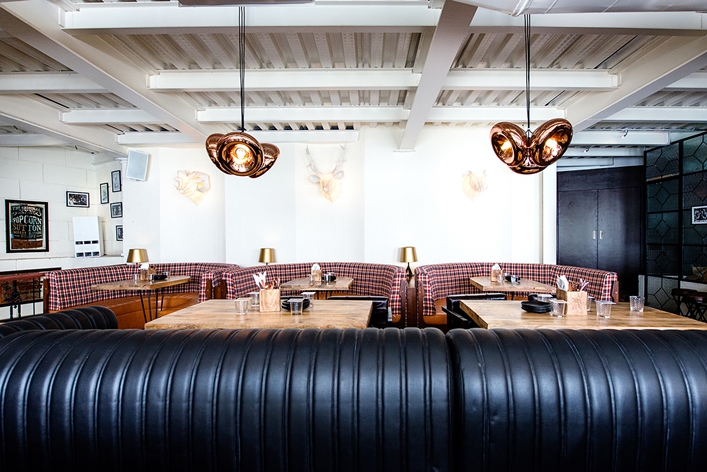 We're told experiments on a beef brisket are underway, and the same will be added to the soon-to-launch meat platter (pulled pork, pork ribs, brisket, turkey, pulled chicken served with classic dips). The Boston Butt is at present open only for dinner.
Where: 1st floor, Rampart Row, Near Rhythm House, Kalaghoda, Fort
Timings: 6pm to 1am (Open only for dinner at present)
Price: Rs 1700 for two (approx.)
Call: 69470000/69430000