We've got a whole lot of thoughts on what independence stands for in the country, and the freedom to eat any meat of choice and not be hacked to death for it, is somewhere on that list. But here's what you can eat across the city in the spirit of Indian Independence.
Lake View Café, Renaissance Mumbai Convention Centre Hotel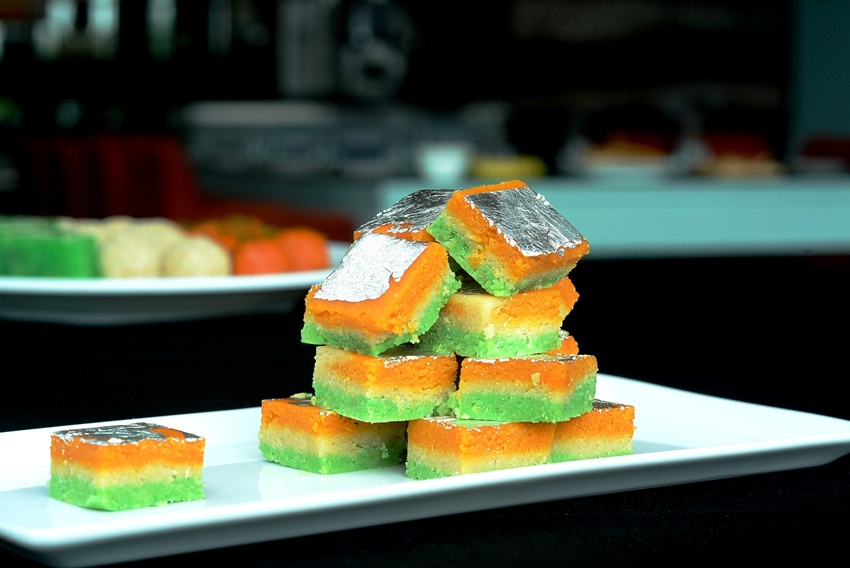 Tiranga barfi is on the dessert menu at Lake View Cafe
A brunch buffet inspired by food from all 29 Indian states is what you'll get at Lake View Café. Curated by executive chef Sahil Arora and his team, the brunch includes dishes such as Dilli ki chaat, Punjabi chole kulche, Maharashtrian komdi wada, Kerala appam with stew and Hyderabadi dum biryani.
Where: Lake View Cafe, Renaissance Mumbai Convention Centre Hotel, Powai
When: Until August 15, 12.30 pm-4pm
Phone: +91 22 6692 7491, +91 7506077166
Price: Rs 2400 (brunch inclusive of taxes, without alcohol), Rs 4150 (brunch inclusive of taxes, with alcohol)
Light House Cafe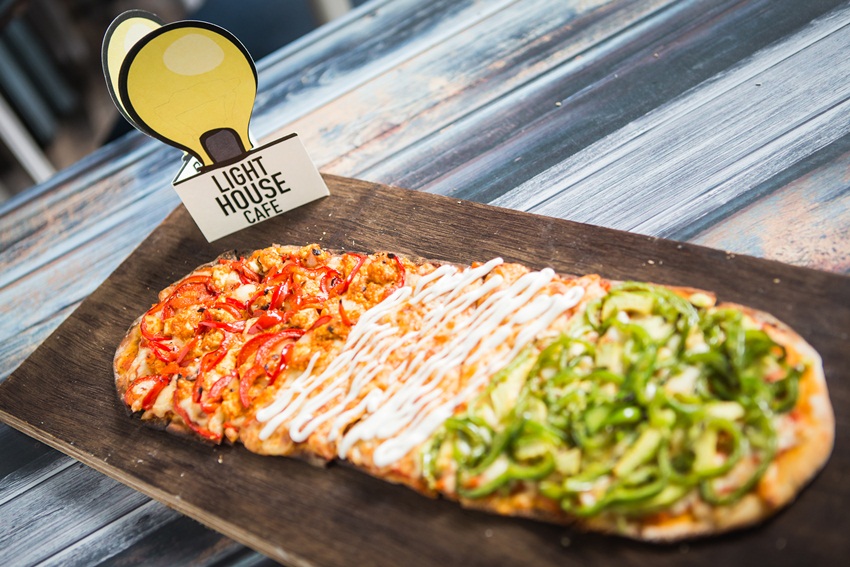 How about a tri-colour pizza with no buzz kill food colour? You've got just that with Light House Café's special pizza made of capsicum, bell peppers, cheese, and an optional topping of paneer for vegetarians and chicken for non vegetarians. You can also get an iced tea to wash it down.
Where: Light House Cafe, Ground Floor, Sunville Banquets, Love Grove Flyover, Siddharth Nagar, Worli, Mumbai – 400018.
When: 15th August 2016, Monday
Phone: 9004662295/ 9833532328
Price: Rs 380
Amadeus at NCPA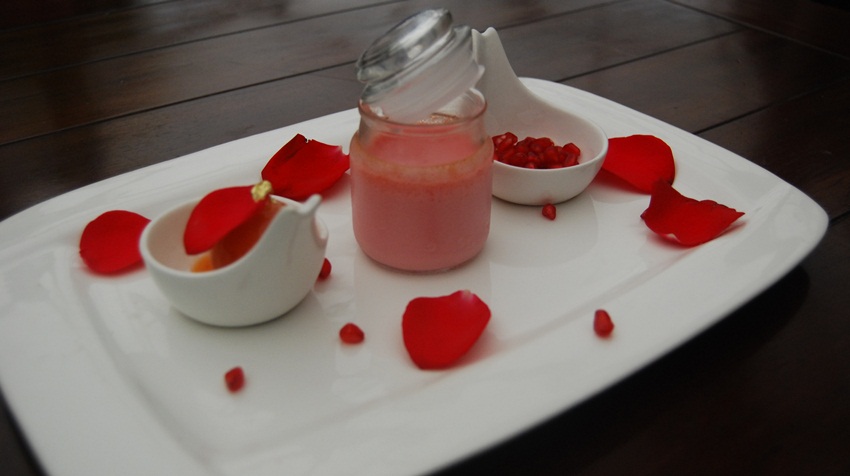 Chef Farrokh Khambata has lined up a special dessert menu themed around Independence day. The menu includes a Pre-Independence course of desserts, which includes only English desserts such as the classic trifle, the Independence course includes an amalgamation of Indian and English ingredients like Cinnister, which is British shortbread flavoured with Indian filter coffee and the third course of post-Independence desserts such as Brexit V 19.47 – a 100 per cent desi rose-scented steamed yogurt with nitro frozen anaar and served with a spiced guava barfee.
Where: Amadeus, NCPA, Gate No. 2, Nariman Point
When: Until August 17, 12 pm – midnight
Phone: 022-2282 1212 / 022-6723 0126
Price: Off the A la carte menu