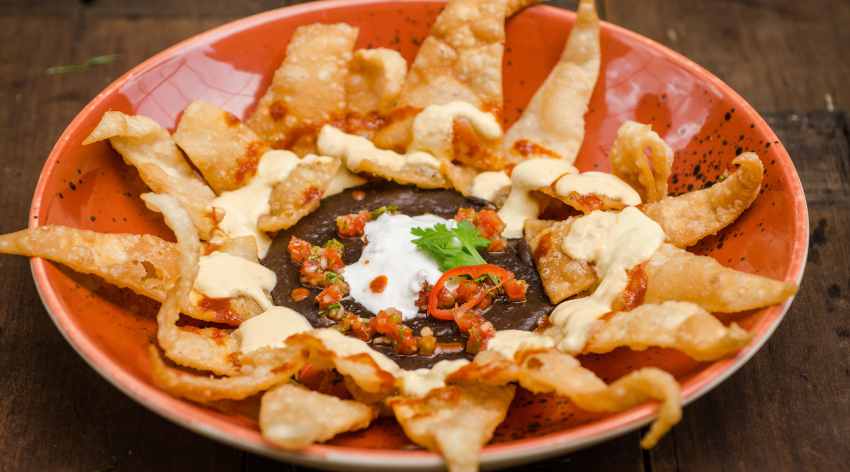 Wanton Nachos at MRP or My Regular Place
Powai and Dadar have been areas that have often been overlooked by Mumbai's restaurateurs, and it is more true of the latter. But, we've been seeing some activity there of late. Grandmama's Cafe opened not too long ago, and now, there's MRP. Meanwhile, there's good news for veggies in Powai as well, with the opening of It's Fussion. Let's take a closer look at the new launches.
MRP
My Regular Place or MRP serves what Grandmama's Cafe next door doesn't – alcohol! Modern and chic, the red-blue-yellow-grey accented bistro has a laid-back vibe. The modern Pan Asian menu has Wanton Nachos that deliver an Asian twist to a Mexican classic. The Chicken Shawarma here isn't the regular Lebanese kind, for it comes wrapped in wanton crisps.  A wide range of vegetarian and non-vegetarian options, from Dim Sums and small plates section, mean there's enough grub to keep you fuelled as you chug away.  Alcohol shots at MRP are designed around drinking games to add to the cheer, and we hear there's a bonus on drinking in a group, so make sure to round up your friends ASAP.
Where: MRP, 20, Dharamputra, Pritam Estate, Dadar East, Mumbai
When: 12 Noon to 1:30 AM
Phone: 022 33126266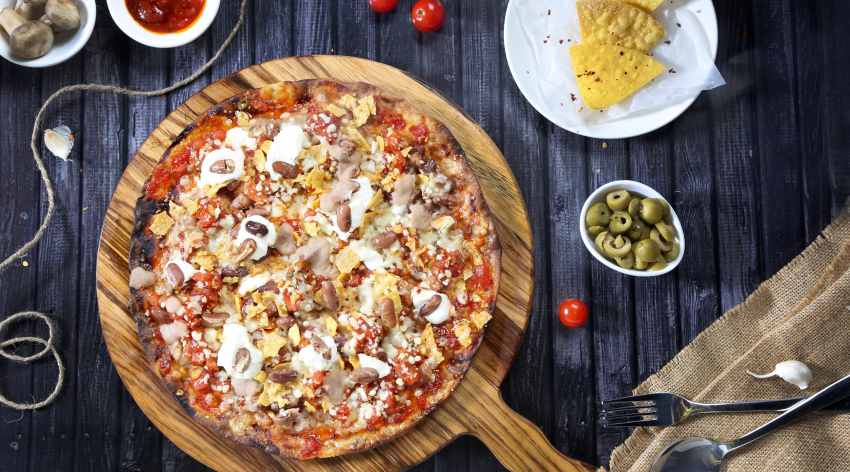 Mexican Pizza at It's Fussion
It's Fussion
With large windows and blue-and-white décor accents, Fussion appears to be a pretty chill place to hang — if you are a vegetarian. The spread is expansive, and ranges from pastas and pizza to Indian curries with breads. Highlights include Mexican Shots (refried beans, sour cream, guacamole and salsa layered in a shot glass served with tortilla chips), Smoked Cheese Pizza, and Chipotle Cottage Cheese Enchiladas. The beverage menu, too, is quite extensive with Lychee Rose Martini, Kokum Margarita, fruity lemonades and more indulgent options like the Kesar Thandai Lassi and Mango mint lassi.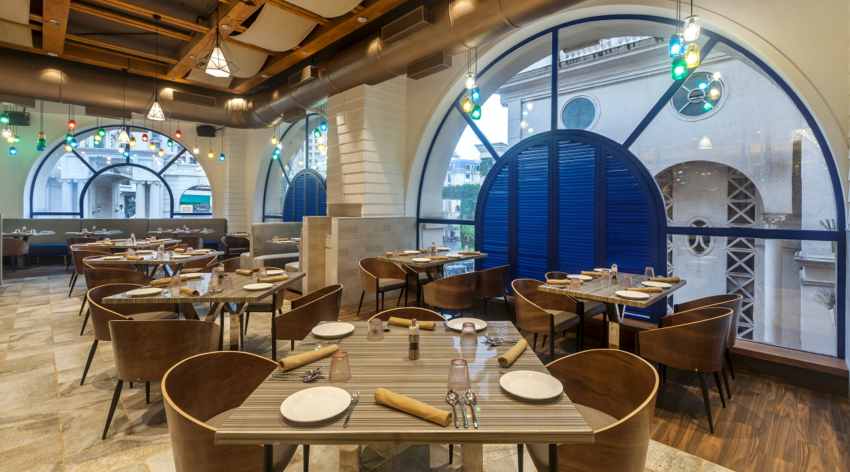 Where: It's Fussion, 102, 1st Floor, Haiko Place, Hiranandani Gardens, Powai, Mumbai
When:12 noon to 3:30 pm and 7 pm to 11 pm
Phone: 022 66930022, 022 66930044