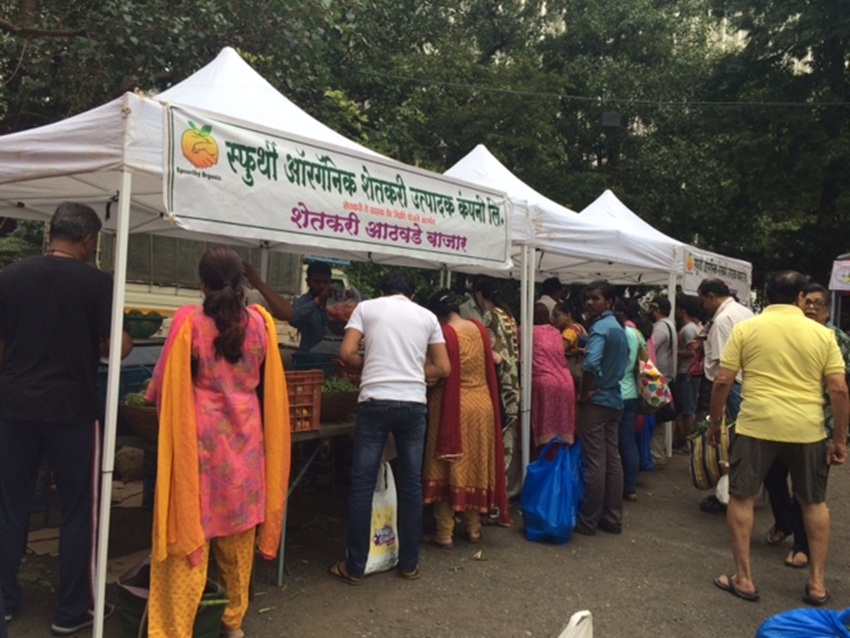 Buy fruits and vegetables straight from the farmers at this market in South Mumbai
If you're the kind that wakes up early to go on a drive to Marine Drive, or a run in South Mumbai in our case, you've got good reason to stock up on your week's supply of groceries at the month-old farmers' market, set up outside Vidhan Bhavan near Mantralay. The open market for farmers from across Maharashtra is an initiative by the Maharashtra state government to help farmers get their produce straight to the buyers and thereby earn a few more rupees since there are no middlemen distributing it. We dropped by at the market this week and returned with a few ideas on what we should (and shouldn't) be doing at a farmers' market. Here they are in no particular order:
Don't haggle with the farmers. We overheard one of the buyers say, "You're not even selling at market rates. Give me some more vegetables atleast." Farmers have a right to sell their produce at regular market prices and bargaining might be fun for some, but it's really disconcerting to watch farmers being yelled at. If you're unwilling to pay for farm-fresh produce, just don't bother showing up.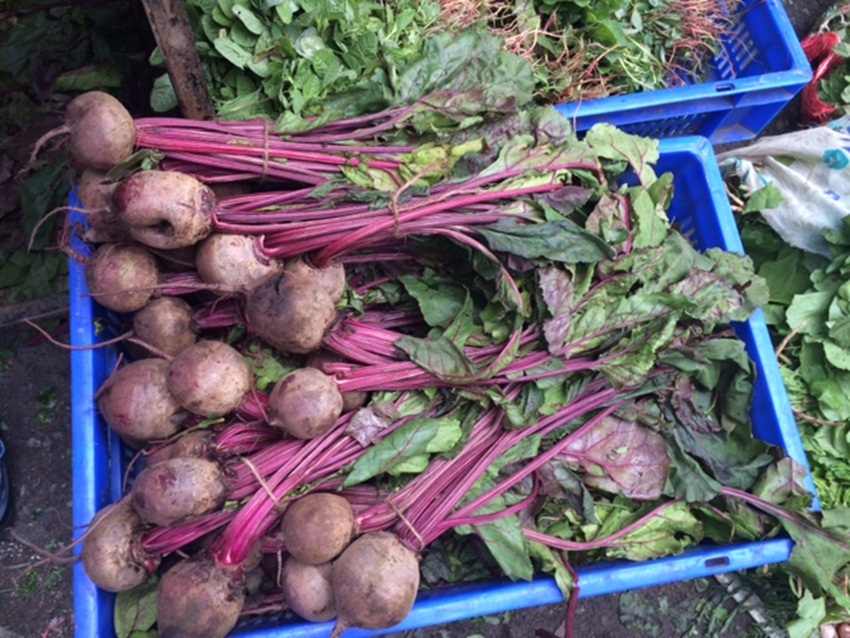 Fresh beets at the farmers' market
Don't ask for plastic bags. Bring your own cloth bags and do your bit for the environment. But to their credit, most of the buyers at the farmers' market carried their own bags and most farmers also didn't hand out any plastic bags.
All the produce at the market is not organic, but we did find some fantastic oyster mushrooms, available at a single stall (Rs 65 per box) and organic black raisins that are great for your granola bars, morning bowl of cereal or cakes (Rs 150 for a kg).
Do look out for indigenous produce such as guavas, which are thinner and longer pear-shaped fruit with a thin skin, large seeds and pink flesh, mogri or rat-tail radish which look like the thinner cousins of long beans or chawli but are in fact, radish pods. Our contributing writer and baking goddess Bijal Vachharajani picked some up that she shared with us and her mother shared a simple Gujarati recipe for the dish: Stir fry with brinjal in very little oil, tempered with cumin seeds and you have a perfect accompaniment for dal and rice or any other main course. Mogri can also be eaten raw with a dip since its fantastic pungent hit is balanced by creamy curd.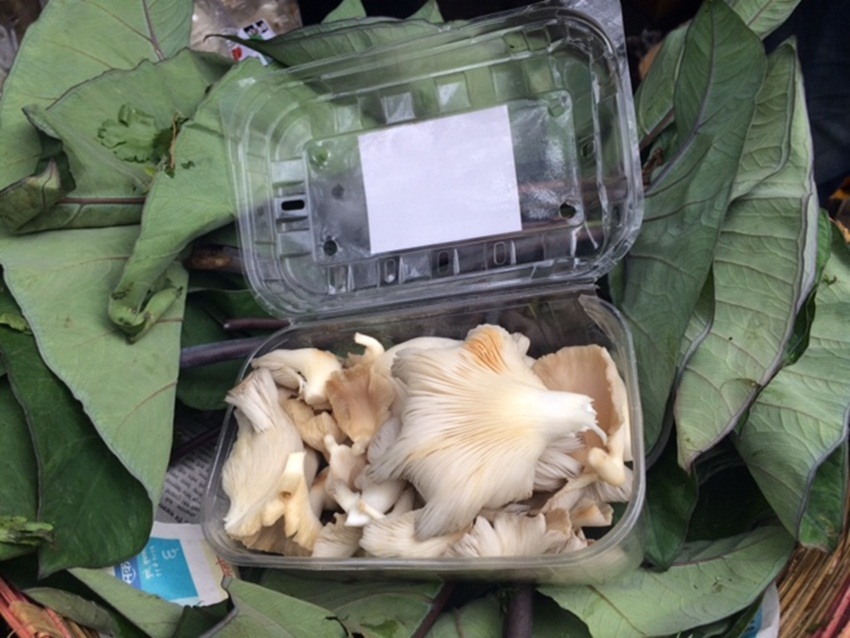 Oyster mushrooms and colocasia leaves below
Aluchi patal or colocasia leaves were also available in plenty at the market. Look for tender leaves that can be used to make a Kokanastha-style aluchi patal bhaji – a gravy made with peanuts or the Gujarati Arbi patra made by either steaming or frying the leaves that have been coated in a batter of chick pea flour.
There's ample parking so car pool and bring your friends along because this is one weekend trip to town that is worth the drive.
The farmers' market begins at 8 am and winds down by about 1 pm. There is no entry fee to the market