A snack peculiar to Karnataka, the Idli Gadbad has found takers in Mumbai too
Photograph by Vidyadheesh Upadhye
Some of us, particularly in South India, maybe familiar with the word "gadbad" on a menu. The dish takes its name from the North Karnataka slang word to mean "hurry." And we can tell you that Mangaloreans love their gadbad, which is an ice cream sundae of sorts with two or three different-flavoured scoops of ice cream piled onto each other, itty bits of cherries, pieces of fruit, jelly and whatever else takes the chef's fancy that day. Back in the Eighties, restaurants across Bengaluru and Chennai served gadbad in beer mugs, and we can still recall struggling to finish it.
The savoury version of the gadbad is a complete transformation and not one that everyone has a stomach for, we must admit. It's an idli mashed up with chopped onions and tomatoes, either raw or cooked, soaked in curd and topped with sev. The dish lives up to the meaning of gadbad in Hindi: Mistake. However, not everyone is as dismissive of the Idli Gadbad, which is a popular dish at Cafe Mysore in Matunga in Mumbai. It's a quick snack that could easily be the South Indian version of the dahi sev puri, minus the puri and the chutneys.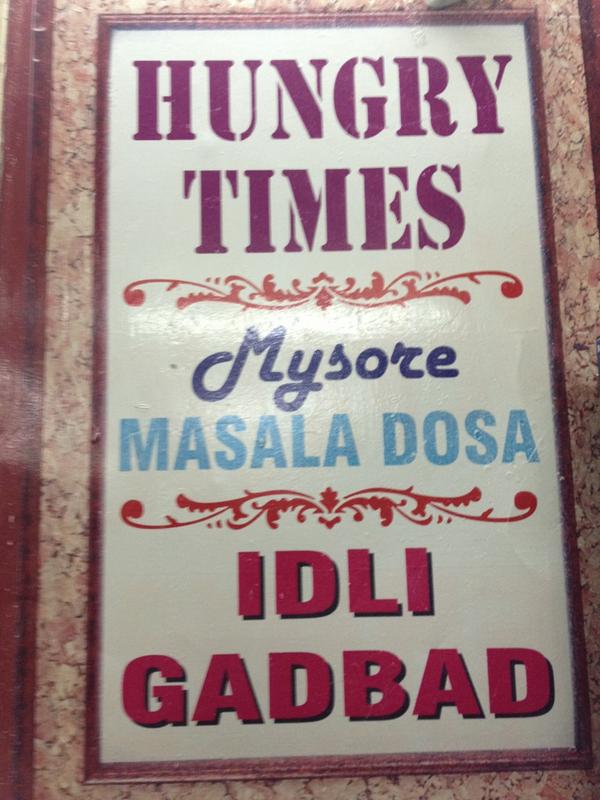 The Idli Gadbad is a hit at Cafe Mysore in Matunga Photograph by Vikram Chachra