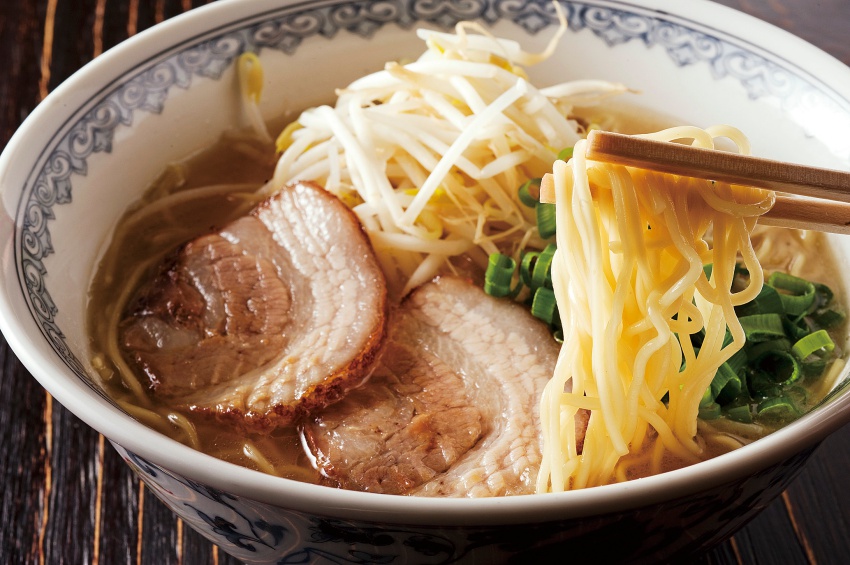 A ramen from Hiroshima. There are different kinds of ramen across Japan
What is ramen?
Ramen is Japan's distinctive noodle soup, and one of the most popular comfort foods ever. Apart from an intensely loyal following in Japan, it is also highly popular in the United States.  Ramenis (usually) cheap, (super) tasty, and (very) addictive. Late last year, a ramen shop in Tokyo was awarded a Michelin star. It was, obviously, a first for a ramen shop. Instant Ramen, ramen's, well, instant incarnation, was invented by Momofuku Ando in 1958, and 42 years later, the Fuji Research Institute declared that, among all their inventions and creations, the Japanese are proudest of introducing instant noodles to the world. In fact, there's even a whole museum in Yokohama, dedicated to cup noodles. Instant ramen is hugely responsible for the global popularity of ramen.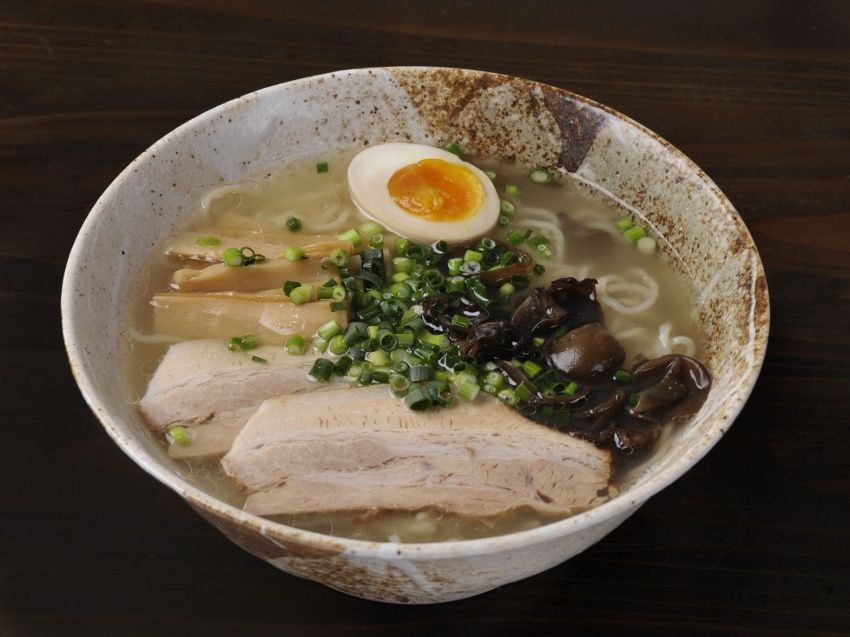 Shio Ramen. The ramen is said to have travelled to Japan from China.
The Japanese did not invent ramen.
Ramen originated in China. It is said to have come to Japan as recently as the late 1800s, and the original,  the "chuka ramen" (Chinese Ramen), is said to have been served first in port cities around Japan, namely Yokohama and Kobe. Both cities have a vibrant Chinatown culture, and serve up some piping hot Chinese ramen. The chuka ramen noodle soups have now developed into a new style of ramen in Japan over the years, to bring about the birth of a category of ramenknown as "Japanese ramen", or simply "ramen".
How many different types of ramen are there?
There are hundreds of different ramens, and the dish comes in many types and forms. Across Japan, from Hokkaido in the north to Okinawa in the south, the soups vary in thickness and spice levels, the noodles range from thick to thin, and the condiments and toppings, too, are highly regional.
The soups
There are four main types – shoyu (soya sauce), tonkotsu (pork), shio (salt), gyokairui (seafood), miso ramen, and there are various combinations of the above soups, as well as new innovations such as tomato soup ramen, curry ramen, and milk ramen, to name but a few.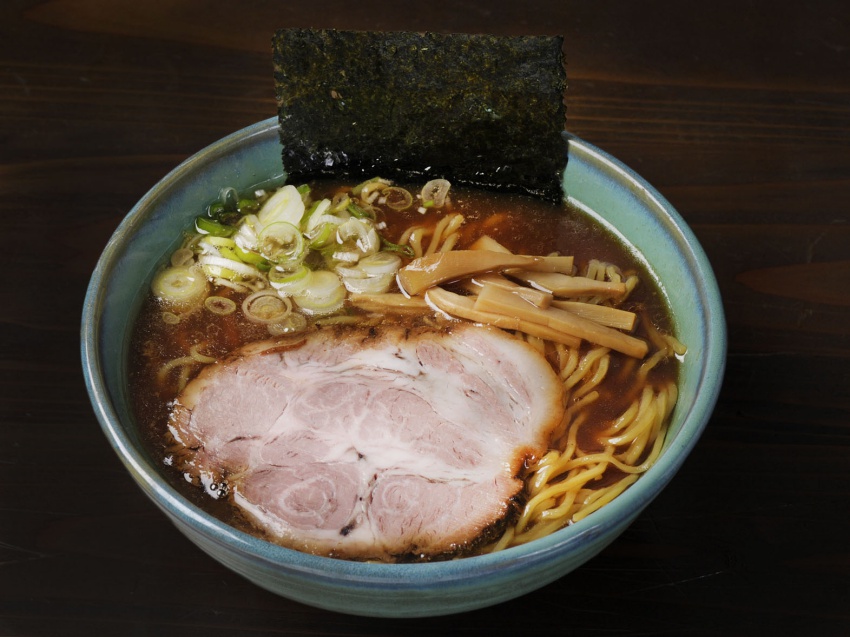 Shoyu Ramen. Ramen toppings include, apart from pork and eggs, dried seaweed and kimchi
The toppings
Some of the popular toppings including tamago (boiled (usually) eggs); chashuu (Japanese slow-roasted pork), menma (preserved bamboo shoots), moyaki (raw or cooked bean sprouts), seaweed such as nori, kamaboko (steamed fish cake). Plus, one would also encounter dried seaweed, sweet corn, spring onions, kimchi, etcetera. The high degree of personalisation that is found in ramen makes it a dish that caters to a wide variety of people with different tastes and demands.
The different types of ramen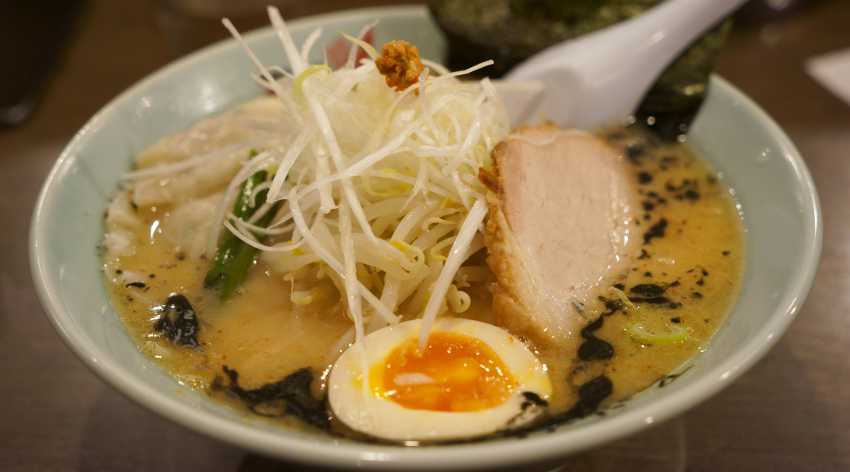 Black Miso Ramen from Hokkaido. Hsuanya Tsai/Flickr
Hokkaido ramen traditionally is usually thick tonkotsu or pork soup, with generous helpings of sweet corn, minced pork, lard, butter, and lots of vegetables served with egg noodles. It was made to warm the locals during Hokkaido's harsh winters.
Hakata ramen is known for its straight and thin noodles, and a white tonkotsu soup, with lots of spring onions and beni shoga (pickle made from strips of ginger), and a soft boiled egg to top it up.
Okinawa ramen is a more recent phenomenon. Okinawa is known more for Okinawa soba, a traditional soba dish. Tonkotsu shoyu is the most common Okinawa fare, and the ramen sometimes also has seafood stock added to the tonkotsu soup. It may feature some stewed pork ribs to top it up as well.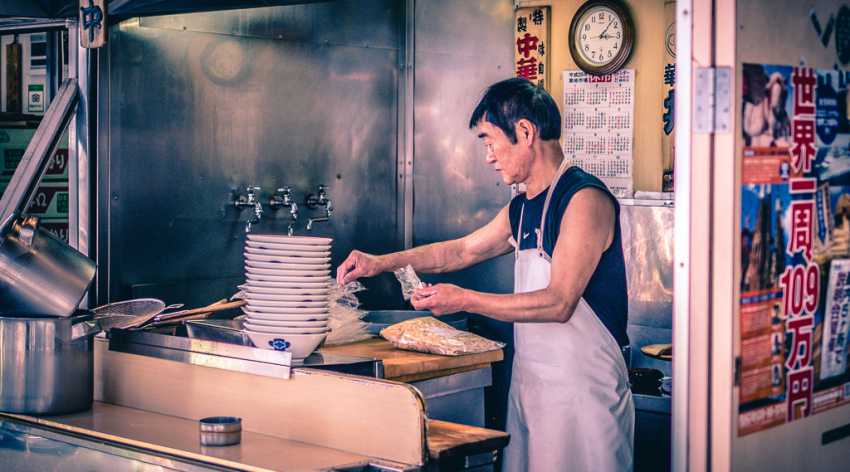 A ramen stall at Tokyo's Tsukiji fish market. Solmarch/Flickr
Tokyo ramen 
Tokyo-style ramen is essentially wavy noodles in a shoyu soup that is flavoured with fish stock. Today, if you ask for shoyu ramen anywhere in Japan, chances are that you'd be served the immensely popular Tokyo-style ramen.
The 'noren wake'
Recipes for ramen are not easily revealed, and starting one's own ramen shop comes only after years of apprenticeship. Often, an old ramen master will do a 'noren wake' (pronounced wa-ke), which is simply allowing a promising young chef to use his brand so that he can make his living as a solo ramen shop entrepreneur. This ensures the taste and tradition is carried onto the next generation.
Ramen in India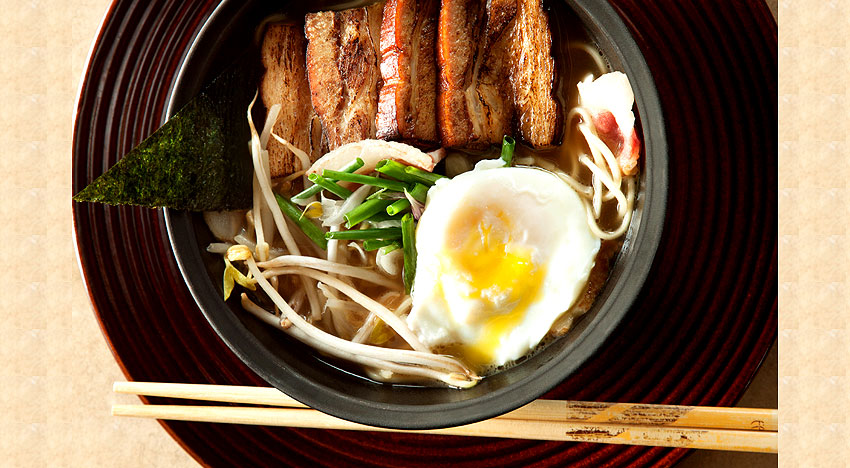 Chasu ramen at The Fatty Bao, in Mumbai and Bangalore, is served in
a broth of pork bones, mushrooms and seaweed.
The Fatty Bao, in Mumbai and Bangalore, does a great Chasu Ramen. It's a big bowl of noodles made in their kitchen served in a broth of pork bones, konbu seaweed, rare mushrooms, lots of garlic, very smoky bacon and chicken feet. According to chef Prashanth Puttuswamy of The Fatty Bao, ramen has become a lot more popular at the Fatty Baos than initially anticipated. "We serve ramen that is as authentic as it can get in India, and there are also other ramen that have been tweaked for the Indian palate." He is referring to the Green Curry chicken ramen that is a hearty, crunchy, slightly Thai-ish bowl of goodness.