If you're not feasting on a Navratri thali this weekend or Durga puja pandal hopping for some of the best Bengali food that your city has to offer, there's still so much more to do. There's a two-day baking workshop in Chennai, a vegetarian feast in Mumbai and an eight-course Sunday brunch in Delhi that should ensure you recharge for the week ahead.
Chennai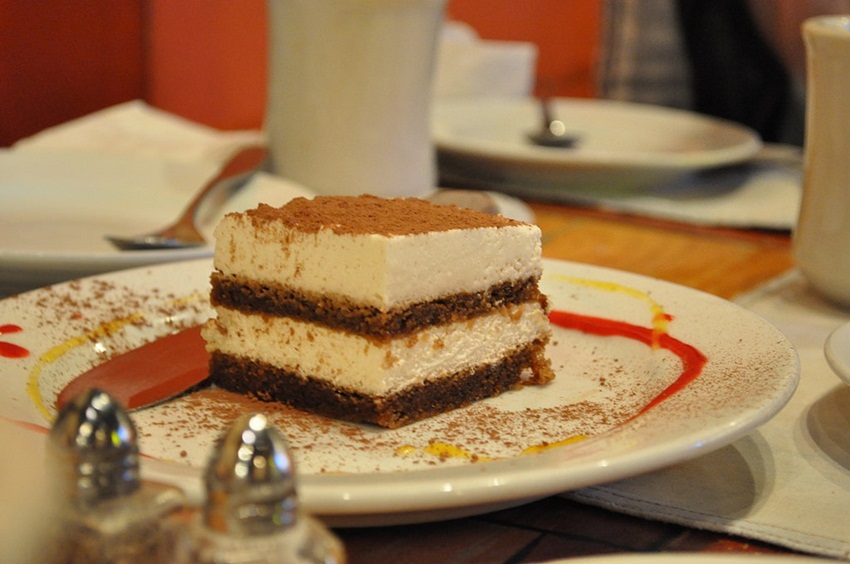 Tiramisu Photograph by Florence Luong/Flickr
Tiramisu, apple pie, espresso cheesecake, brownie, chocolate chip cookies and red velvet cupcakes are among the 23 baked treats planned for the weekend eggless baking workshop organised by Skills Factory. "Eggless cakes taste better than the ones with eggs," says Parijat Biswas, a Chennai-based baking professional who will helm the workshop, "They are more moist and can be stored at room temperature unlike egg-based cakes, which need to be kept in the fridge and also harden after you do." The two-day baking workshop runs for eight hours on both days and the fee includes lunch.
Where: SADA Skill and Fitness Centre, R.K Salai, Venkata Chalam Street, Dwarka Colony, Mylapore, Opp Silver Emporium, Chennai, 600004.

When: October 1 and 2, 10 am – 5 pm
Cost: Rs 3,300
Phone: 9962171281
To book tickets log onto bookmyshow.com
Mumbai
Few would show up at Hard Rock Cafes anywhere in the world to tuck into a vegetarian spread. But in India, we pull off all kinds of surprises including this one. HRC in Worli rolls out the BeEdgyGoVeggie festival, starting October 1. The month-long festival includes trending dishes such as Cauliflower Buffalo Wings, burgers made of black bean and quinoa, and all-time favourite salad which includes ripe figs and fresh feta among other dishes. The bar menu also gets a vegetarian makeover with drinks such as Bell Pepper Tini made with Hendricks Gin, Benedictine, lemon juice, grapefruit juice, syrup, green peppers, mint and garnished with a green pepper ring.
Where: Hard Rock Cafe Worli, Bombay Dyeing Mill Compound, Pandurang Budhkar Marg, Worli, Mumbai, 400025.
When: October 1 – October 31, 12 pm – 1.30 am
Phone: 022-6651 1209
Delhi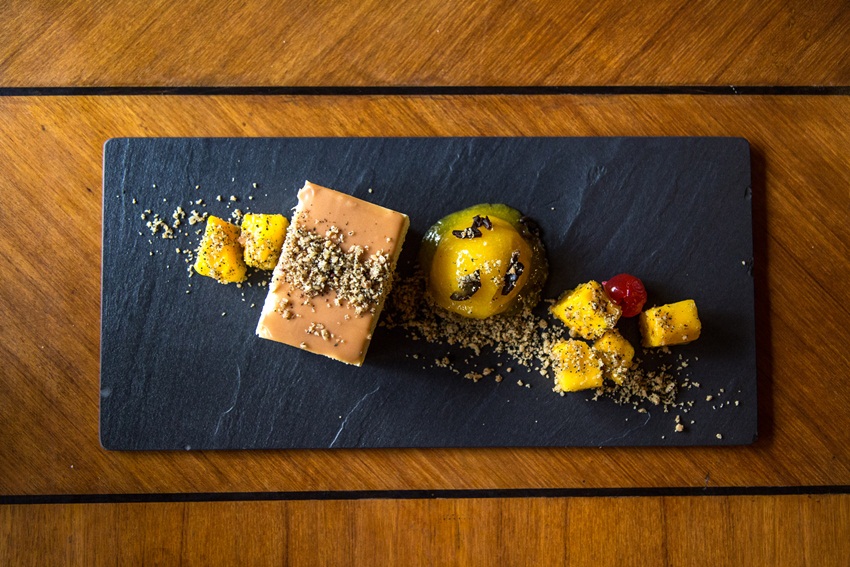 The Caramel spiced mango mousse is part of the dessert selection at Fio Cookhouse & Bar
An eight-course brunch at Fio Cookhouse & Bar is a great start to a new week and if it includes things like pizzas, then we're definitely recommending it. At Fio Cookhouse, we wouldn't blame you if went straight past the soup and salad course and launched into the appetisers, which includes tasting platters such as Paprika Coco Fish and Mutton Tikka Melba. There are two kinds of pizzas on offer – the vegetarian with grilled veggies, capers and garlic and a smoked chicken, zucchini version for the non-vegetarians. The mains are divided into Indian and Italian dishes such as Khyber Mutton Curry and Tomato Risotto. Says Executive chef of Fio Cookhouse, Ravindra Choudhary, "Our Sunday Table Brunch is a mix of signature European and Indian dishes perfect for day-dining. Of this menu, our Baked Feta Bag, is an unusual combination of tomato pepper confit, courgette rolls and rocket pesto where the ingredients and flavours come together perfectly. This is one dish from the main course that has surely been a hit with diners." For dessert, you get to pick nothing less than a dessert jar including treats such as red velvet or chocolate mousse
Where: Fio Cookhouse & Bar, Epicuria Food Mall, Nehru PlaceMetro Station, Nehru Place, New Delhi.
When: Ongoing, 12.30 pm-5 pm
Phone: 01126281026
Cost: Rs 1799 (exclusive of taxes for the non-alcoholic brunch), Rs 2299 (exclusive of taxes for the brunch that includes alcohol), Rs 2599 (exclusive of taxes for the premium brunch, which includes premium alcohol)