Both Peru and Chile claim the Pisco Sour as their own. Cathrine Lindblom Gunasekara/Flickr
The Peruvian Embassy, in New Delhi, has over the last five-odd years been pushing its 'national drink', the Pisco, in India. Last year, it even launched Cuatro Gallos Puro Pisco, the only brand available at the moment in the country, and now their efforts seem to bearing fruit. The Pisco Sour, a cocktail made with pisco as the base, has been featuring on the bar menus of a clutch of restaurants across our metros, including, and quite naturally, Atul Kochhar's Lima, and Kelvin Cheung's One Street Over, in Mumbai.  And, if you are looking for a distraction from the usual Daiquiris and Old Fashioneds, the Pisco Sour is as good a drink as any to have. But, what is pisco? Pisco is essentially brandy, but brandy that is made from certain grape varietals in Peru and Chile.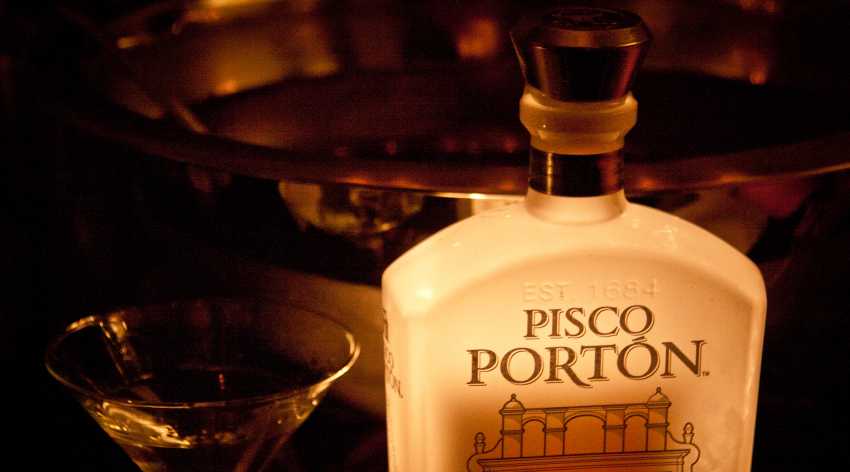 Pisco is made from grapes grown in Peru and Chile. Chris Goldberg/Flickr
Peru and Chile have had a long standing dispute over who actually created pisco first, but like with the origin of the hummus or the falafel, there are no clear answers to this vexing question. Pisco is, in a way, like cognac, but not aged. Pisco Sour, the cocktail it birthed, is one of the world's most popular drinks, and is made with lime juice, simple syrup, egg white, and garnished with Angostura bitters. That's how they make it in Peru, though. Chile, on the other hand, apparently, dispenses with the egg white. According to the Peruvians, the cocktail was invented by an American bartender named Victor Vaughen Morris, while the Chileans will have none of that. Most Pisco Sours served in India are based on the version with egg whites, and it is a nice, tart and tangy drink that is just perfect for rainy evenings and a welcome change from the regular stuff that glides down your gullet.
(PS: nice recipe here.)