VizEat has hosts in over 100 countries. Photograph by Nate Bolt/Flickr
Airbnb is cool, but your host won't be feeding you. That's where VizEat comes in. The Paris-based social dining platform connects travellers to home chefs and hosts in over 100 countries, and has around 5,000 'culinary experiences' on offer on its website. VizEat, founded by venture capitalist Jean-Michel and Camille Rumani, was born out of its founders' memorable experiences when it came to sharing meals with locals in the countries they travelled to independently, especially Peru and China. Founded in 2014, VizEat has around 90,000 members and 17,000 hosts, and last year, it acquired Cookening, another social dining platform, to expand its reach.
VizEat works a lot like Airbnb. Once you tell them where you are headed to — Berlin, San Juan, Marrakech, Delhi — it throws up a bunch of options. So, there's 'Lemon Chicken with Bread' in Marrakech; a grand Lebanese meal in Beirut, and similarly elaborate meals in Hanoi, Mumbai, and Madrid. Once you connect with your hosts through VizEat, you figure out the date and logistics, pay the host's fee for the meal, and off you go — once you arrive wherever you are going.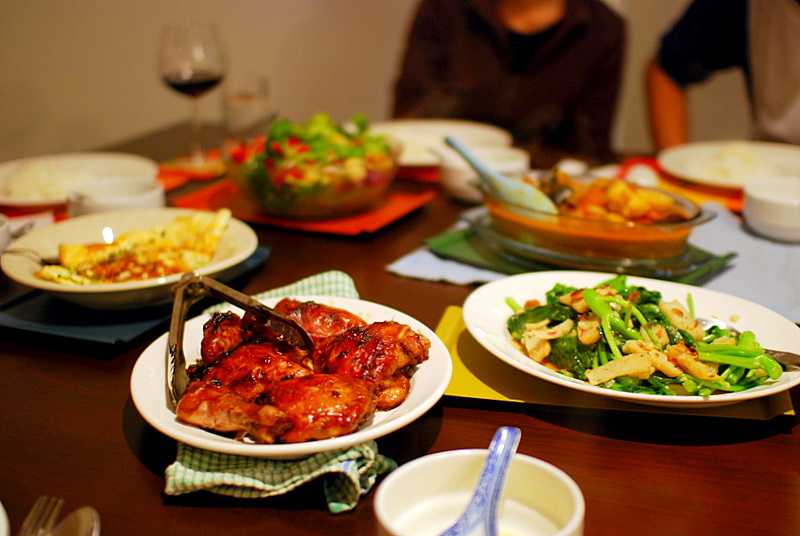 VizEat was founded in 2014 by Paris-based Jean-Michel and Camille Rumani. Won Kai Wong/Flickr
The Telegraph's Hannah Meltzer recently signed up for a VizEat meal in Paris, and, it seems, throughly enjoyed the experience. Meltzer writes that VizEat "has little in common with a typical restaurant". "Conviviality was the overriding atmosphere of the evening, helped along by the flowing kia that made an appearance on arrival."
We browsed through a lot of meals on VizEat, and this one seemed Flavours of Ukraine by Kiev-based Natalia, an art director, seemed especially interesting. Natalia serves potato pancakes, borshch, holubtsy (leaf of white cabbage rolled and stuffed with rice, beef, fried onion, and, among other things, a raspberry-bilberry cake.