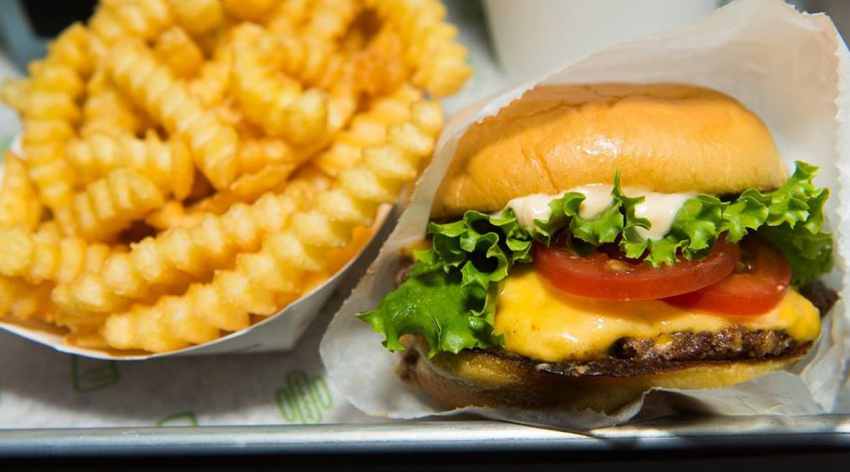 Photograph by Shake Shack/Facebook
Even if you are not into burgers and fast food — which would be a very remote possibility — you'd have heard of Shake Shack. Shake Shack, founded by Danny Meyer, started life in 2004 as a food cart in New York that sold burgers, hot dogs and shakes, and is today a huge chain, with around 100 outlets worldwide.  In short, compared to the McDonald's and Burger Kings, it is the Apple of the fast food world and a phenomenon. Its most recent launch, in Seoul, in South Korea, saw long lines of people, looking forward to, we suppose, among other things, Shack's latest Chick'n Shack, which is made from cage-free chicken breast—"no hormones or antibiotics ever"— and cradled by non-GMO buns.
Now, Eater reports that the top guys at the company are working on a cookbook. According to Eater, "CEO Randy Garutti and culinary director Mark Rosati are collaborating on the book, which will feature "recipes and stories to bring the Shake Shack experience home."  The book will be published by Clarkson Potter, an arm of Penguin Random House, and it is expected to be out next year.  Which means Shack fans will be finally able to get an idea of exactly how it works its magic with its cult burgers etc. And, before you ask, no, Shack doesn't have any plans to enter India yet.