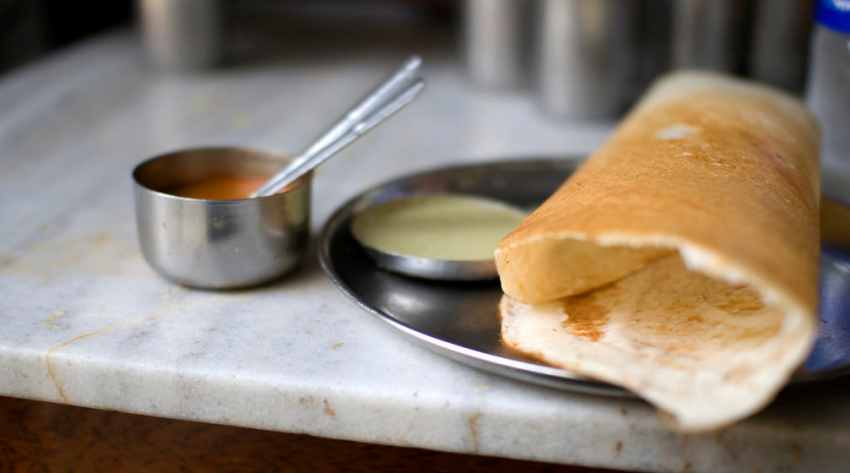 Seek Sherpa's Yenna Rascala South Indian food walk will hit six restaurants in the Mumbai suburb. Abhijit Patil/Flickr
The dope on a farming workshop that will help you to grow the food that you love eating, and an organic brunch, in Delhi; and spend this Sunday eating South Indian food in Matunga, Mumbai.
Delhi
Farming workshop by Edible Routes
If you want to go slightly deeper into food than just eating and Instagramming it — nothing wrong with either — you should sign for organic producer Edible Routes' hands-on farming workshop this Sunday. The workshop focuses on winter vegetable and promises to provide a great introduction to growing vegetables and herbs, among others, right in your balcony, or a small space. "This is going to be a day-long affair, and even if you haven't had any experience in growing veggies, you'd be learning a lot and looking forward to growing some by the end of it," says Kapil Mandawewala of Edible Routes. The workshop, says Mandawewala, will involve sowing and planting saplings on Edible Routes's farm beds, and also cover, besides greens and herbs, root vegetables, onion and garlic among others. Head to edibleroutes.com for more info.
What: Hands-on farming workshop by Edible Routes
When: October 23
Time: 9:30am
Where: Farm 8 Five Phase V,, Main Entrance Rd Phase Five, Aya Nagar Extension, Aya Nagar, New Delhi
Cost: Rs 1,450