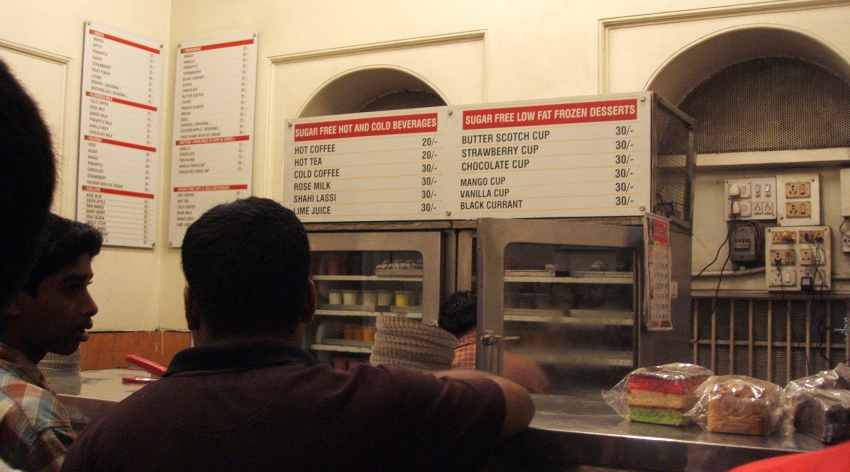 Marzorin Bakery, Camp, Pune. Shankar S/Flickr
There's nothing like a walk to build up an appetite, and it gets all the better if you know you are going to be eating good food along the way. Here is the dope on two interesting food walks in Mumbai and Pune that are scheduled for the coming weekend.
Pune
Punekars are mighty proud of their city's food, and why shouldn't they be? Maharashtra's cultural capital has a number of delights, from the milkshakey Mastani to Puneri missal to the original Shrewsbury biscuit. Pune is also a cantonment town, and the Pune Cantonment was set up in the early 1800s by the British. Since then, the cantonment or 'Camp' has been a place in which a number of army men – and their families — from various communities and regions across the country have resided. And, so, its evolution as a cosmopolitan area comes as no surprise. It is this culinary cosmopolitanism that is the focus of the Cantonment Snack Walk organised by the Pune Food Trails and The Western Routes next weekend. According to The Western Routes, the Camp area has grown into a place that has a diverse range of cuisines, from the traditional to fusion. The food walk's participants will have their fill of dishes such as bum omelette, mutton patties and of course vada pav.
When: October 9
Time: 6:00 pm to 8:00 pm
Meeting Place: JJ Garden, Dastur Meher Road, Camp
Cost: Rs 800 per person
Write to: thewesternroutes@gmail.com
Mumbai
They say that the suburbs are where all the food and drink action is, and while it is not entirely untrue, south Mumbai, especially, Fort still remains a huge draw. With its plethora of restaurants, the heritage area is a veritable gold mine for people looking for unpretentious food, from Parsi to Mangalorean. Experiential travel company Some Place Else's Hungry in South Mumbai trail will take participants in and around Fort, where they will get to sample fare from four iconic restaurants, including an Irani cafe. What's on the menu? Brun maska, a sadhya, and caramel custard, among others. If you are new to Mumbai, or have never really explored Fort, this is as good an opportunity as any to get acquainted with it.
When: October 9
Time: 7pm (the food walk will take about three hours, including time spent in the restaurants)
Meeting point: Outside Asiatic Library
Cost: Rs 1,100
For more details: Call 9833163486, or log on to Book My Show for tickets