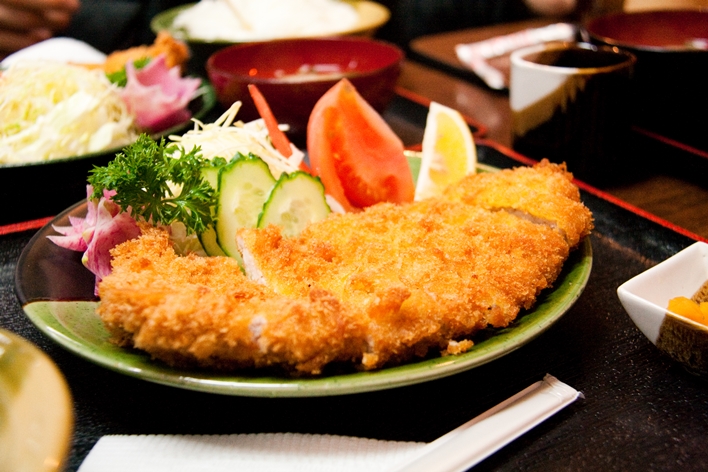 Originally, cutlets were merely meat slices that were coated in breadcrumbs and fried. Source: thepismire/Flickr
We have Latin America to thank for cutlets, which were first made in the late nineteenth century as a no fuss snack: meat slices were rolled in bread crumbs and fried. Simple and quick. Fillings and the rest of the trimmings came into the recipe when the dish became popular in countries like Japan, India, Northern European nations and the Middle East.
Today, the dish has several variations in different parts of the world. In India alone, different versions exist owing to regional culinary influences. Here are four kinds of cutlets that are popular in India.
Parsi Gos na cutlets 
Parsi cuisine is mostly meat-based. Parsi cutlets are flattened, egg and bread-crumb coated disks made using minced mutton or chicken and are usually served as an appetiser. Most popular are the gos na cutlets that make use of minced meat (goat or lamb), mixed with spices and herbs like cumin powder, turmeric, garlic paste, chilli powder and lots of coriander. The 'veg' versions aren't any less indulgent, and mostly feature boiled eggs with cheese, boiled potato mash and spices.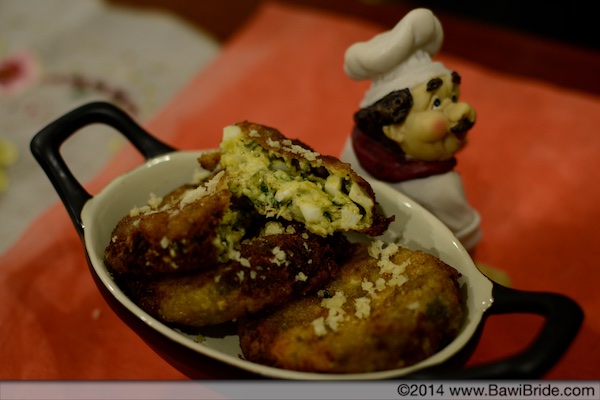 Cheese eeda na cutlet (cheese and boiled egg patties). Image via: Bawi Bride
Kolkata style chops
Known as chops in West Bengal, cutlets are an extremely popular street food. These are available in mutton, chicken, fish, potato and the much-loved beet versions at various street stalls. Unlike most other cutlets, chops in Bengal are rather rounded and slightly oblong, promising you a lot of meat or vegetables per serving.
Gujarati pattice
The Gujarati vegetable pattice makes use of boiled, mashed potatoes as a base, which is then flavoured with an assortment of spices and vegetables like boiled peas, corn, chopped carrots, garam masala, chaat masala or amchoor powder (dried mango powder) for added flavour. The pattice is usually eaten with a side of ragda – a spiced chickpea gravy that makes for a filling meal.
Tikki
In north India, cutlets are popular as tikkis and are usually deep fried patties of boiled potatoes that are lightly spiced. Some versions also have stuffings including chhole (spiced chickpeas). Tikkis are popular on chaat menus across several street-food joints and are served with tangy tamarind-jaggery chutney, green chutney and spiced curd.