Photographs via Prepd
If you are a calorie-conscious, tech-curious food lover, this could be something you'd be interested in. We are talking about Prepd. Prep is a modular lunchbox. That's right, it's more or less the kind of lunchbox you carried to school, but there is an important difference. Prepd comes with an app of its own that, its creators say, will help in everything from "planning and preparing your lunches, to tracking your food's nutritional value."
Its designers Chris Place and Will Matters told self.com, "Lunch is always the toughest meal of the day to control what you eat. Taking lunch is the only way to do this but we felt the process was quite difficult especially with our busy schedules."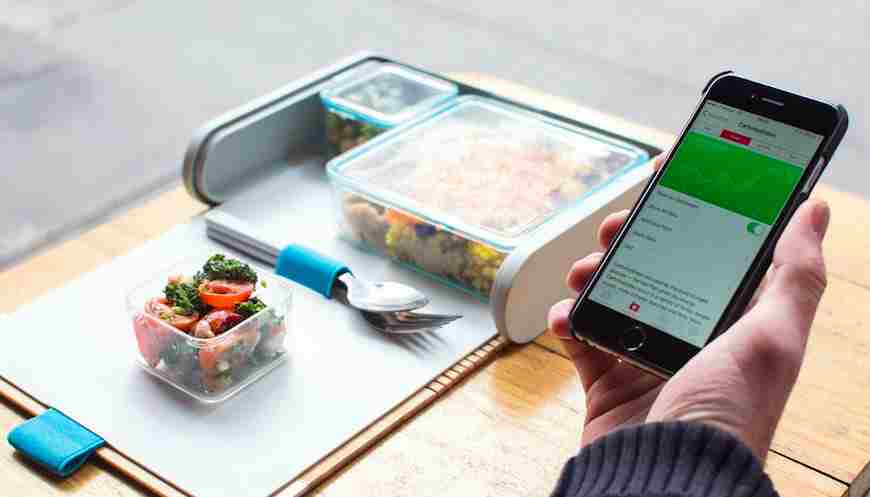 So, the Kickstarter project, which went live early January, has tied up with chefs and nutritionists to put together a constantly updated recipe list that can be customised to appeal to a range of "diets and health goals". The app, which will be available on both Android and iOS smartphones and tablets, also helps with figuring out shopping lists. As importantly, the recipes and meal plans on the app, says Prepd, are of the prep-friendly kind, and make "batch cooking extremely efficient".
And — this should make it a favourite of people who agonise over what they eat – it also makes keeping track of the calories you consume with each dish easier. The recipes on the app, says Prepd, have "precise and in-depth nutritional information. All collected data is stored within the app, giving you meaningful on-demand feedback about your diet. The app will also connect with HealthKit on iOS, allowing you to conveniently navigate all your health and fitness information in one place."
If you are sold on the concept, you can buy the ubercool looking Prepd, which costs around $55 (around Rs 3700), here. Shipping starts in October.