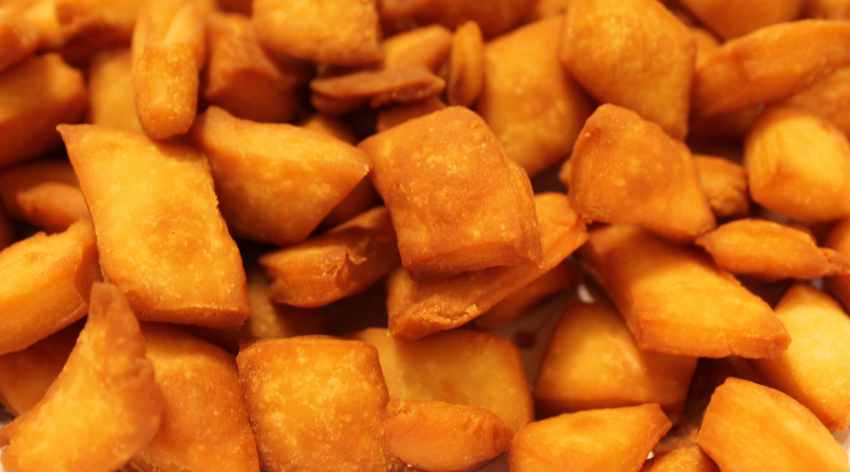 Shankarpali is a Maharashtrian fave. Vijay Sonar/Flickr
Diwali is just around the corner, and in a week from now, we will be lighting diyas (no, no firecrackers for us) and celebrating a much loved festival. And of course, we are also looking forward to Diwali goodies of all kinds. Talking about Diwali goodies, while there are lunches and dinners and 'tash' parties, Diwali, as far as food goes, is essentially about mithais and savouries. Across most of the country, as people visit each other's homes, they always partake of the mithais made/offered by the host. And, right about now families in various cities are probably setting about making snacks for Diwali — malpuas, chivda, karanje, murukku and laddoos, among many others.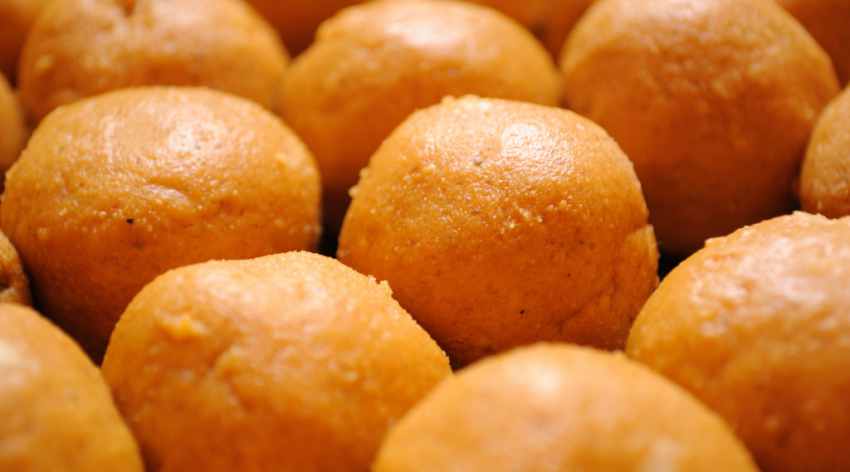 Besan laddoo is popular across the country during Diwali. Vinay Bavdekar/Flickr
Gujaratis will be preparing methi mathris; Maharashtrians shankarpali; down south there will be chaklis or murukku; and up north, there will be kaju katlis and gujiyas.  Of course, in today's times, all of these can be bought at stores, or even online, but nothing beats the taste and flavour of a home-made snack, right? Here, we have lined up a bunch of cook, fuss-free recipes for traditional Diwali snacks from across the country. There's sooji ka halwa, adhirasam, murukku, nariyal ke laddoo and besan laddoos. A quick browse is all it will take to make you realise that preparing Diwali goodies is not as tough as you thought it was, and some time spent in the kitchen working on any of these will prove that home-made snacks taste way better than anything picked up from supermarkets or the neighbourhood halwai.
WATCH: How to make sooji ka halwa
WATCH: How to make Aadhirasam
WATCH: How to make besan laddoos
WATCH: How to make rice chakli recipes
WATCH: How to make Nariyal ki Barfi (with English subtitles)