Havmor launched the modak ice cream this year
Unbiased as we are, we love ukadiche modaks as much as we love the red velvet avatar. And now, we have more reason to cheer since we have ice cream flavours inspired by modaks in Mumbai. Chennai, which has until now celebrated Ganesh Chaturthi with kozhukattais, gets a taste of modaks filled with brownies. So let's all just blame Ganesha for our gluttony and let the feast begin.
Aaji's modak ice cream from Havmor
The ice cream is shaped like a modak, which tastes of kesar, and is served on a white chocolate, pistachio-filled base. We would have preferred more crunch in the white chocolate, that barely tasted of pistachio, but at Rs 40 a pop, or a box of six for Rs 240, this is a fun take on the traditional sweet. These modaks are available only until September 15.
Go here to check which Havmor outlets has these modak ice creams or order them on Scootsy
Prasadam from Natural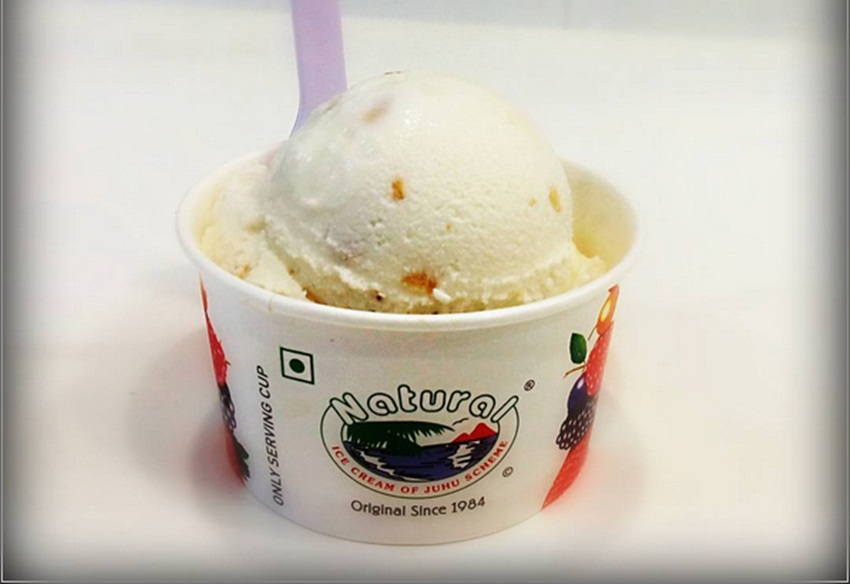 Banana pulp, coconut and raisins go into this flavour that has been inspired by modaks. The only thing that's missing is jaggery and we're not fans of raisins, but we're not complaining. There's very little that can go wrong in a scoop of Natural Ice Cream (Rs 50) and we're definitely recommending that you get yourself a tub. The flavour will only be available until the end of September.
Brownie modaks from Brownie Heaven, Chennai
True to tradition, the outer covering of the brownie modak is made of rice flour at Chennai's Brownie Heaven. But  the inside is filled with gooey brownie and you can choose either the Nutella-filled ones or brownie modaks with a white chocolate centre. At Rs 40 a piece, the brownie modaks are available only in Chennai, while the rest of their modaks can be ordered online from Mumbai, Delhi, Bengaluru and Kolkata.