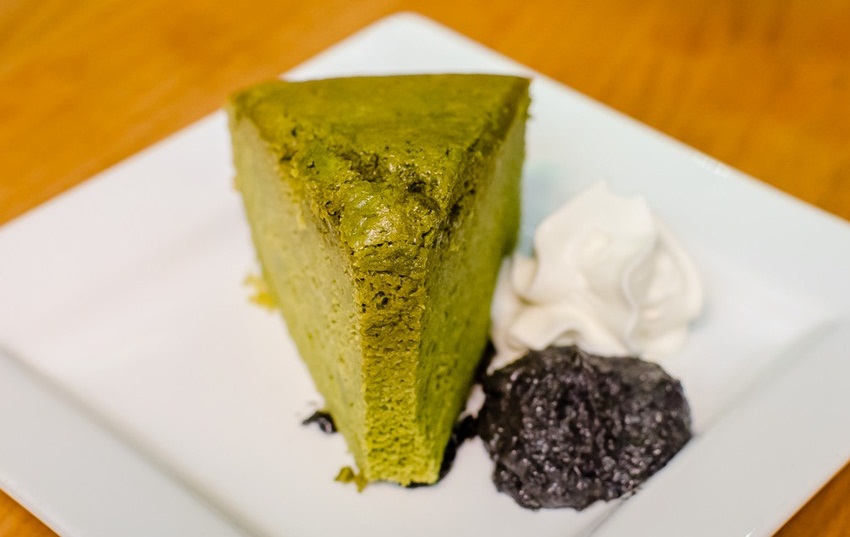 Matcha cake. Photograph by qasic/Flickr
The green tea, packed with antioxidants, is a trend that is here to stay. We've seen matcha in every form of pastry and dessert and now there are boozy versions of martinis, Moscow mules and other cocktails at bars across the world.
All through this month, matcha fans in Manila have reason to celebrate as there's an entire festival dedicated to Japanese green tea. This means matcha-flavoured everything at a speciality market in Newport Mall and even art installations made of matcha.
Here's a look at some of the best matcha creations on our timeline. There are bagels, croissants and a whole world of matcha beyond just cakes and macarons.