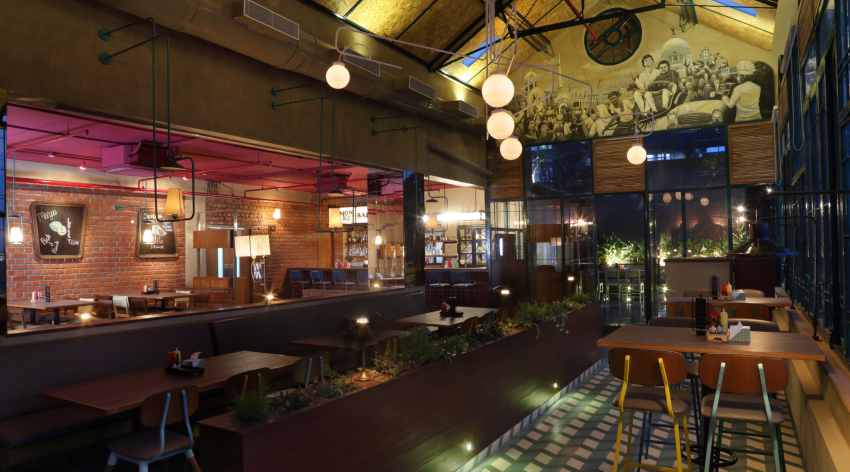 MoBar is located on Camac Street and spread over 2500 sq ft
Monkey Bar, among the country's most fun gastro-pubs, will open in Kolkata tomorrow. Launched in 2012 by chef Manu Chandra and entrepreneur Chetan Rampal, Monkey Bar, which is also present in Bangalore, Delhi and Mumbai, is located on Camac Street, and spread over 2700 sq ft. The bar offers a view of many the city's landmarks, including Victoria Memorial and the Vidyasagar Setu. The bar is divvied up into an atrium, an elevated bar area and a terrace.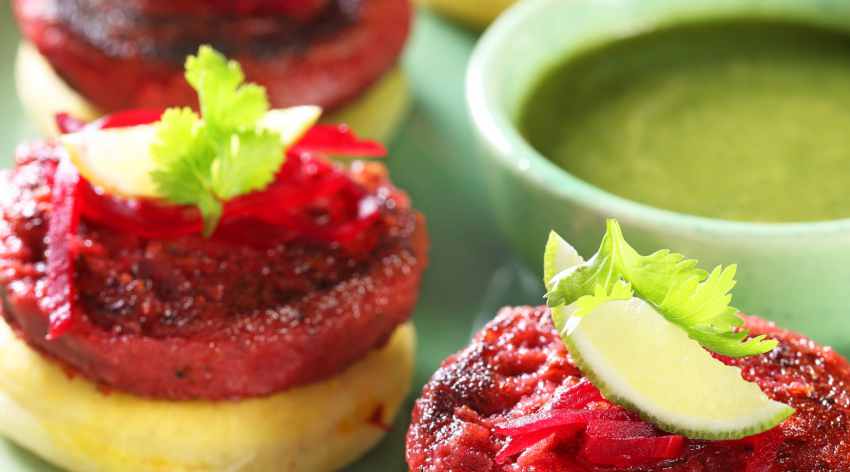 Smoked beetroot and beans galouti
Like with its outposts in the other cities, the menu is varied and offers both international dishes as well as MoBar's interpretations of regional cuisines such as Tikki of Joy, Prawn Ghee Roast, and Mixed Mushroom Bruschetta, among others. New additions to the menu include Rock Corn Tempura, Baked Brie, Prawns Pil Pil, Duck Pita Pockets and Sticky Korean Chicken. Kolkatans would want to especially check out the Gondhoraj Lime Tart with Lebu curd and the Nolen Gur Panna Cotta. And also hang out at the bar, whose menu includes Toast to Calcutta (Gin, basil, and house-made Gondhoraj cordial), Old Fashioned on Camac Street (whisky, roast almond syrup, bitters and praline) and Tipsy Sherbet (MoBar's version of a Rose Margarita with egg white).
Monkey Bar
#901 A, Fort Knox, 6, Camac Street, Kolkata- 700017
P: 033 40606446