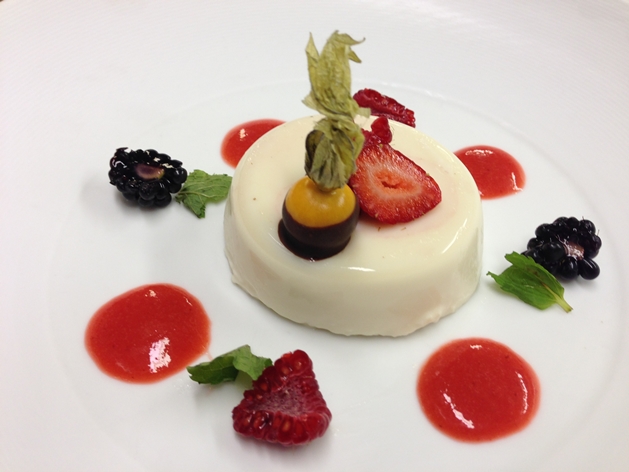 Panna cotta is a traditional Italian dessert made using sweetened cream with gelatin. Source: Kurman Communications
When it comes to Italian food, most of us enjoy our pastas, pizzas and risottos along with the occasional tiramisu. Cooking at home too, is mostly limited to a few basic pasta recipes. But there's more to Italian food than just these dishes that have now become our fail-proof go-to orders. We've got three basic recipes that are hearty, delicious and quite easy to make when you're in the mood for cooking up something fancy or entertaining at home on the weekends.
Arancini
A hit at cafes and restaurants, arancini are deep fried stuffed rice balls, coated with bread crumbs. The stuffing usually consists of meat and tomato sauce (ragù) and beef is the protein of choice, but you may switch it up with lamb or mutton mince. You'll also need risotto rice, to give the dish that classic Italian bite. Green peas are also added to the mix and there's mozzarella cheese to make every bite an explosion of flavour and goodness. Serve as a snack to nibble on or an appetizer when you have guests over.
Eggplant Parmigiana
A classic Italian recipe, this one's perfect for vegetarians with a weak spot for cheese. The recipe uses two types of cheese – one that melts easily (like mozzarella) as well as parmesan – so make sure you have your pantry stocked before you set out to make it. The dish is akin to a lasagna, as the fried slices of eggplant are layered with tomato sauce and cheese, and baked.
Buttermilk panna cotta
Panna cotta is a traditional Italian dessert of sweetened cream that has been thickened with gelatin and set in a mould. The recipe here is a pretty simple one, and makes use of orange zest and vanilla for flavouring, but you can get creative once you get the hang of it. Coffee and rum would make for excellent flavourings. While most versions set the panna cotta in ramekin moulds, getting it out of the mould once the cream is set can be tricky, especially for beginners. Instead, you can use shot glasses as moulds and garnish with fresh fruits for a delicate, dainty look.