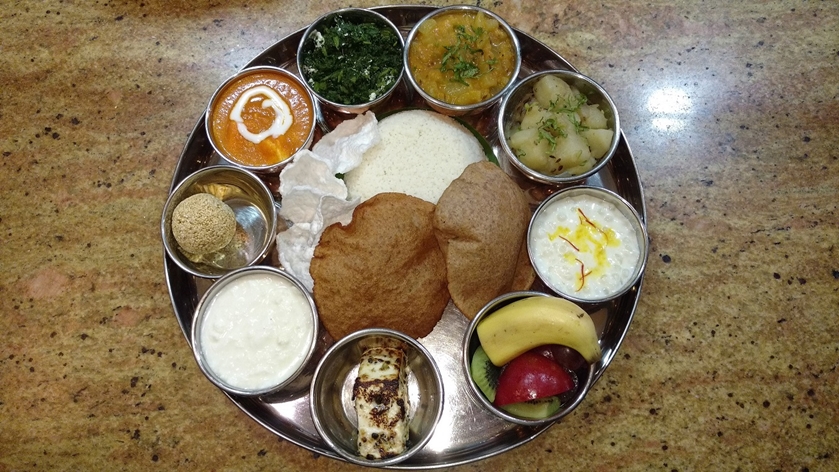 Navratri thali at Vivanta by Taj, Surajkund
The ongoing nine-day Navratra festival, dedicated to Goddess Durga, sees a lot of people switch to vegetarian food and keep off onion and garlic. The Navratra diet, or vrat ka khana centres around the inclusion of a specific set of fruits and vegetables in your diet: rajgira (amaranth) sweet potato, singhara (chestnut) and kuttu flour (buckwheat grains). These ingredients are used in a variety of curries, pooris and khichdis.
Not only are these ingredients extremely light and easy to digest, they also pack in a whole load of goodness – which is probably why you should include them as a part of your daily diet and not just for nine days a year.
Amaranth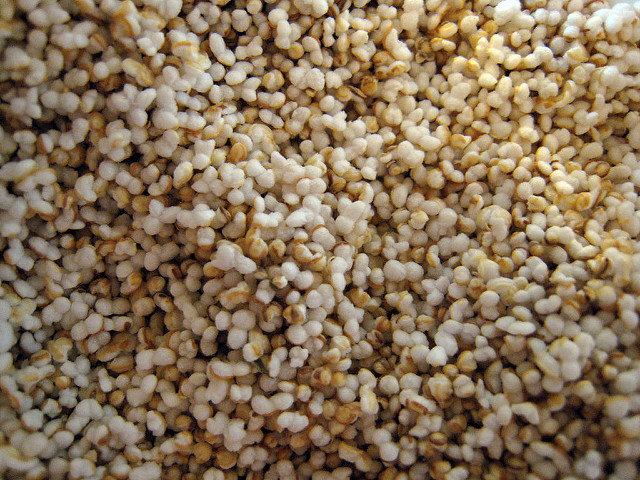 Popped amaranth seeds make for a great snack. Source: John Lambert Pearson/Flickr

Considered a superfood, amaranth seeds are essentially gluten-free. Packed with proteins, the seeds also contain a good amount of lysine – a protein usually absent in several grains and vegetables. "The grains have a high percentage of protein and can be used along with arrow root flour to make chapatis, pooris and sheera," says Kalmini Raja, author of Farali Rajbhog. For pooris and chapatis, Raja suggests adding about one-third portion of arrow root flour, without which the dough can turn extremely sticky and difficult to work with.
Sweet Potato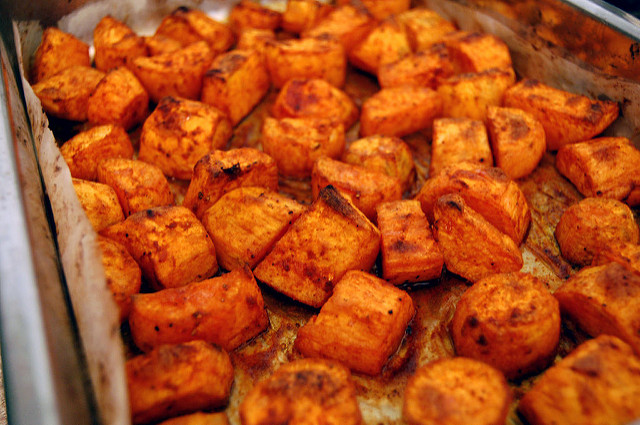 Roasted sweet potatoes are healthy and tasty. Source: Su-lin/Flickr
Inexpensive and delicious, sweet potatoes are an excellent source of vitamin A (in B-carotene form). They also have a good amount of Vitamin C, which helps maintain the immune system, and bone and tooth health. Vitamin C has also been linked with collagen production, which helps maintain skin elasticity.
Water Chestnut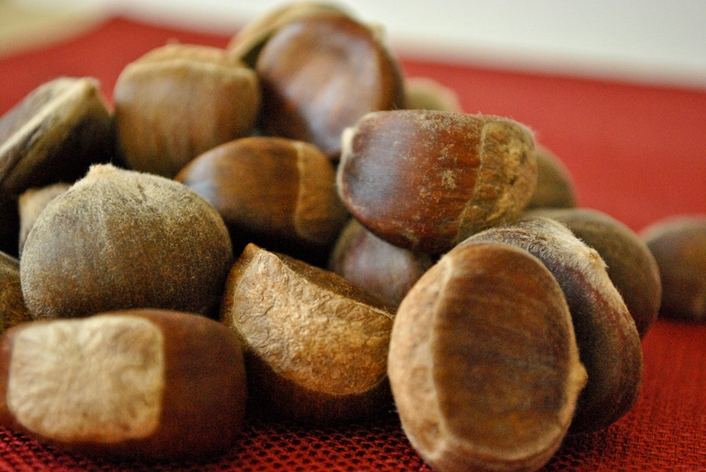 Source: cookbookman17/Flickr
Low in calories, water chestnut is basically fat-free, but loaded with minerals and vitamins.
The high starch content helps regulate digestive health. They also are rich in mono-unsaturated fatty acids (MUFA) like oleic acid and palmitoleic acids. A diet rich in MUFA has been linked to lower cholesterol levels, as the acids help bring down bad cholesterol levels.