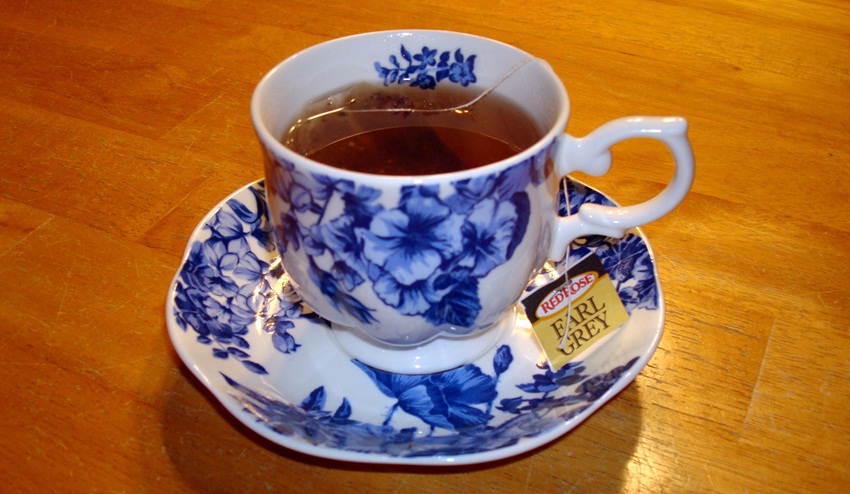 Tea bags or spray can? Photograph by Sean/Flickr
Earlier this week, Yum Cha Drinks, a UK-based company, which has been producing various food and drink products at its farm in Leatherhead in Surrey since the 1980s, launched an instant tea in a spray can. Called No More Tea Bags, the spray can tea unleashed a volley of social media rage, upsetting tea drinkers across the world and especially in the UK, where the beverage is considered to be a national drink of sorts.
No More Tea Bags promises instant tea with just two ticks or squirts of the contents of a spray can into hot water. The can is filled with properly brewed tea even, claim its manufacturers even though it is used in an aerosol spray form. The spray can tea is available in three flavours – Instant Breakfast Tea, Early Grey and Jasmine. The 200 ml No More Tea Bags cans cost £14.49 for a pack of three and £4.95 for a single can of Instant Breakfast Tea. One of the selling points of No More Tea Bags, according to the brand's website, is that it is "properly brewed better tasting tea". But Britons who find great comfort in brewing a proper cup of tea think otherwise. What's our vote on it? We wouldn't drink tea that's been squirted out of a can either. Aren't spray cans for killing bugs?
What pure hell is? #spar you disgust me #nomoreteabags pic.twitter.com/FRQVlaaJ7w

— Kennedy (@KennedyElyse) September 8, 2016
What on earth is this voodoo nonsense? Would rather start drinking coffee! #nomoreteabags pic.twitter.com/vsp5ABFu3i

— Ben Mogg (@pie_chucker85) September 8, 2016