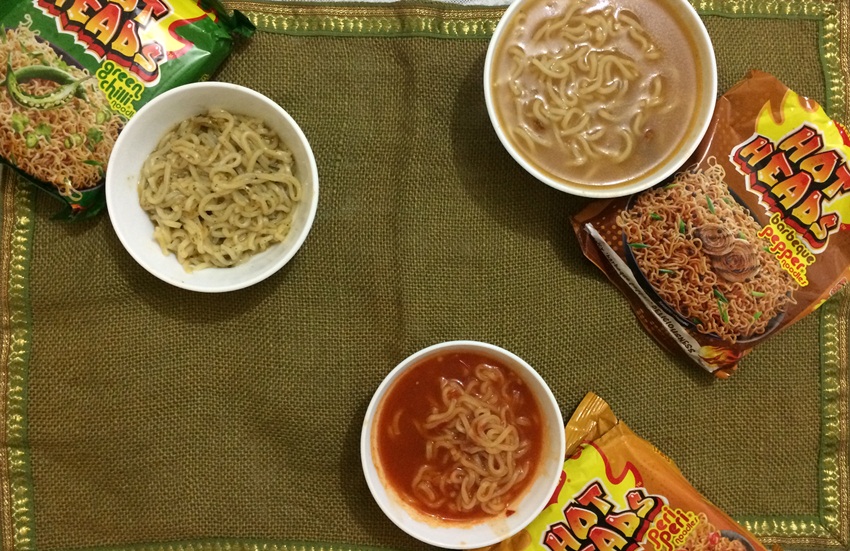 Would we go back to the original?
Why does Maggi need a new flavour? Or four? Perhaps for a bowl-to-bowl face-off with a yoga guru's Ayurvedic noodles or whatever it is that he too is peddling in the name of junk. Barbeque pepper, Green Chilli, Peri Peri and Chilli Chicken are the four new Hot Heads variants of the instant noodles. Here's our take on them
Barbeque Pepper
This one has bits of garlic that we like, but almost no sizzle or smokiness despite the addition of pepper in the tastemaker. It's something we'd recommend if you're down with a flu and can only handle a mildly-spiced broth.
Green Chilli
Almost like your favourite Chindian food off the street, Green Chilli, is our favourite because the tastemaker is perfectly balanced and the coriander, garlic and green chilli hit the spot. Again, you're not going to reach for a soothing drink to wash it down because this pack of Hot Heads isn't the fiery bowl of noodles you'd hoped for either, but it's got a great blend of flavours going for it.
Peri Peri
This tastes as bad as it looks. Peri Peri gives you a bowl of lurid red that tastes more like ketchup and has none of the searing heat found in the original piri piri sauce from Portugal.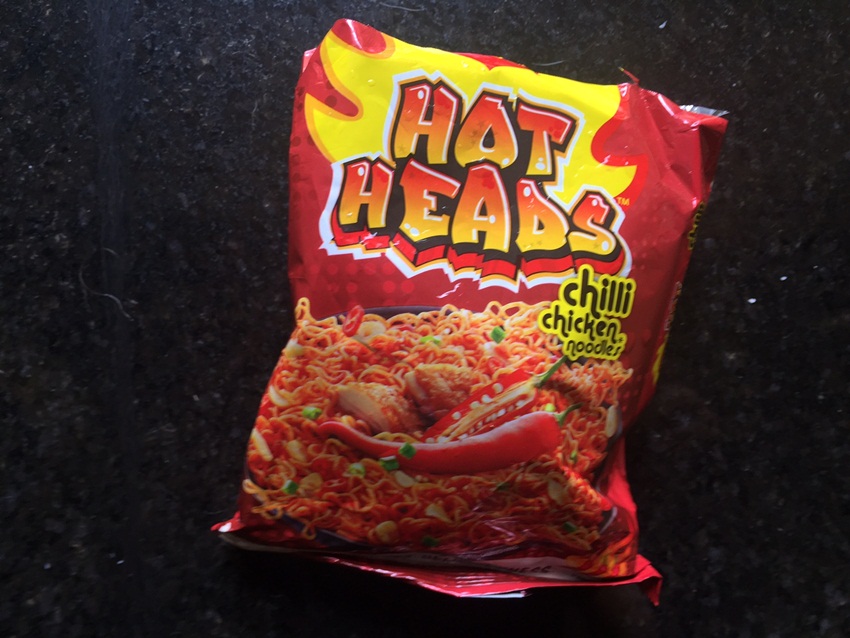 Chilli Chicken
First things first, if you loved your Chicken Noodles from Maggi, you'll love this one, too. It's got a very familiar taste, and that just makes you want to keep shovelling it into your maw. As far as heat goes, well, you can see a reddish gunk gathering around the bottom of the bowl, but no way is this spicy. It's got a shadow of heat, yes, but otherwise, this is just like Chicken Noodles that are mildly annoyed, and not a hothead. We love it all the same