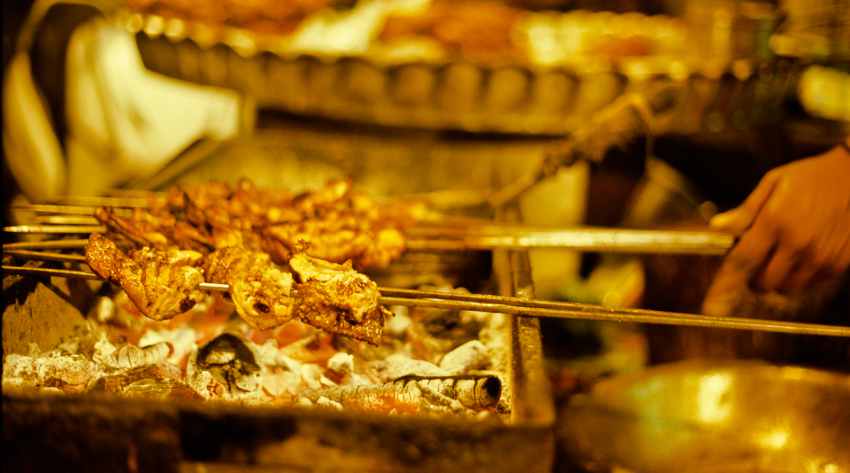 Among Chandni Chowk's biggest draws is the food. Saad Akhtar/Flickr
This Friday, Delhites can look forward to a long, leisurely, culturally illuminating walk around Chandni Chowk, with loads of great food, while Mumbaikars should take a close look at a Parsi wedding-style feast organised by Authenticook.
Chandni Chowk Walk by Seek Sherpa, Delhi
The very mention of Chandni Chowk floods the brain with images of colourful lanes, a teeming bazaar, numerous aromas and a strong whiff of a bygone world. Not surprisingly, it also whets the appetite. Old Delhi and Chandni Chowk are studded with famed eateries, confectioners and chaat walas, including Karim's, Jung Bahadur Kachori Wala, and, among others, Aslam Chicken. And, it is this cultural and culinary hotspot that is the focus of Seek Sherpa's Food and Heritage Walk of Chandni Chowk that will take place this Friday.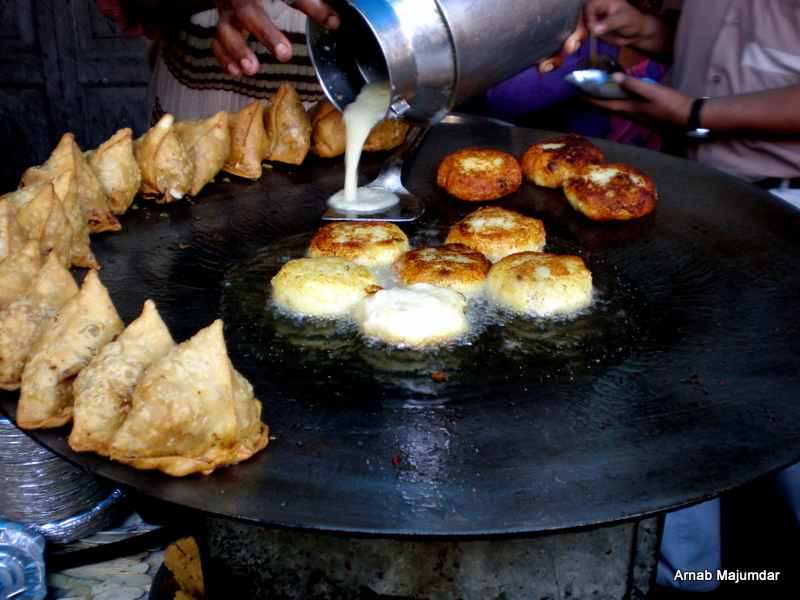 Aloo tikkis, dahi bhallas and more: CC is chaat heaven, too. Arnab Majumdar/Flickr
Besides acquainting participants of the cultural significance of Chandni Chowk — the chowk came up during the time of the Mughals and is around 500 years old — and holding it up as an exemplar of religious harmony — it has space for every creed and for their temples, mosques and churches — the walk will also be about dahi bhallas, aloo tikkis and lassis. And, yes, Paranthewali Galli can't but not be there. According to Seek Sherpa, the tour will end at the Jama Masjid and with a bird's eye view of Delhi, which will be followed by some sumptuous Mughlai food. Log on to experiences.seeksherpa.com for more info.
What: Food and Heritage Walk of Chandni Chowk'
Where: Chandni Chowk, Central Delhi
When: October 28
Time: 5pm
Price: Rs 770
Lagan nu Bhuno by Authenticook, Mumbai
Invitations to Parsi weddings are highly sought after in Mumbai and Pune, among other places. And, food is among the primary draws of a Parsi wedding. Who can resist an evening of tables laden with patra ni machhi and Salli Chicken? This Friday, home-chef Firdosh of Firdy's Parsi Bhonu is recreating a Parsi wedding feast, and the spread includes Saas ni Machhi, which is fish cooked in a sweet and sour white sauce; mutton pulao, and, among others, Lagan nu Custard, or wedding custard. And of course, there's raspberry soda, too. Head to authenticook.com for more details.
What: Lagan nu Bhuno, by Authenticook
Where: Chembur East
When: October 28
Time: 1pm
Cost: Rs 1,299