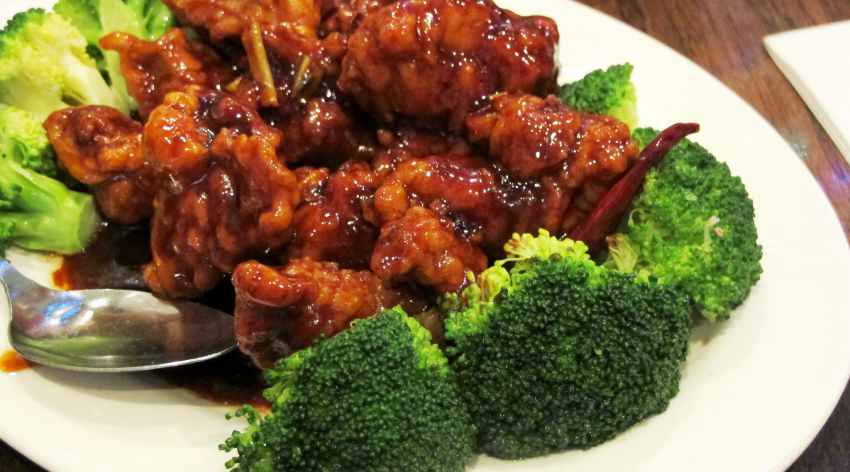 The iconic General Tso's Chicken, New York. Wendy/Flickr
In the New Yorker, Ian Parker profiles the highly influential New York Times food critic Pete Wells. "Wells has also learned to avoid taste-related adjectives: his quintessential description of a plate of food is a list of ingredients coupled to an emotion. Writing about Mr. Donahue's, in Nolita: "The chard was cooked with a little garlic and lemon and bread crumbs. The crab tasted of mayonnaise and Tabasco and had been browned and warmed inside a heavy foil dish in the shape of a crab shell. I spread it on saltines from a crinkly cellophane wrapper and ate it with the sensation of having found something I'd lost such a long time ago that I'd forgotten about it," writes Parker.
Will Guidara, of Eleven Madison Park, rises to the defence of fine dining in this Lucky Peach article.  "There are some people who come to forget things. Life is hard, and sometimes you need to go into a bubble where everything's perfect for a little while. Fine dining should be make-believe; it should be the world as you wish it existed," writes Guidara.
What is nocino? Find out in this Liquor.com article.
If you are looking for work lunches, The Washington Post has some nice suggestions.
Visiting New York soon? Take a look at the BBC Good Food's top 10 foods to try in the Big Apple.