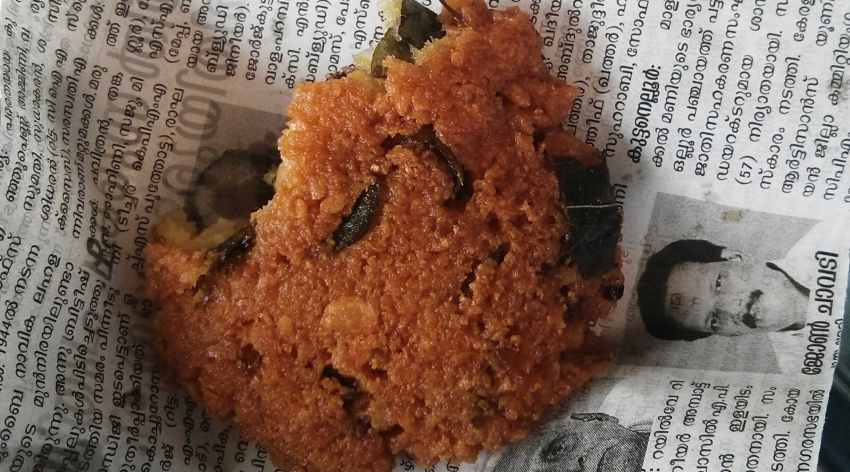 When it comes to Kerala, we'd like to eat the whole state. Puttu and kadala curry (a curry made of black chickpeas) in the mornings; fish curry and rice in the afternoons and porotta and beef fry at night. And, at tea time, we'd like to have the delish stuff listed below.
Parippu vada (Dal vada)
Tea in Kerala goes best with dal fritters. You could, of course, also have some uzhunu vada (medu vada), but all across the state the parippu vada is a constant at tea stalls and both tiny and big eateries. Its appeal is not difficult to decipher. Parippu vada is essentially a flattened ball made out of a coarse paste of soaked channa dal, curry leaves, ginger and red chillies, which is then deep fried. The result is a crisp fritter that seems to have made just for tea at 4pm.
Pazham pori (Banana fritters)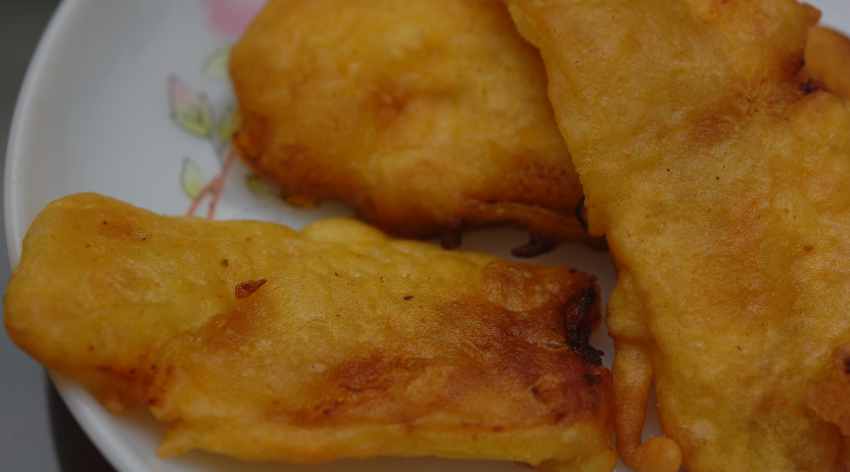 Sreejithk2000/Wikipedia Commons
Nendran bananas are not especially popular outside Kerala, but you are likely to find the largish, yellow bananas at stores that sell snacks and other items from South India. The nendran banana is supposed to be packed with vitamins and potassium, and health freaks will tell you it should always be had steamed. But, if you ask us, the banana is best had in the form of a greasy fritter.
Egg Roast (Mutta Roast)
This simple dish is served in many parts of the state usually for breakfast (we can have it any time, though), and especially so in eateries. The egg roast probably has some variations across the country, but Kerala, we're sure, does it best. Is it the curry leaves? Or, the black pepper? We are not sure, but each time we are in the state, we always look forward to some tangy, fiery egg roast, and we always prefer it 'dry'. Malayalis have it with chapatis, porottas and appams, but we think it is the pancake that makes for a perfect accompaniment to the dish. The egg roast is also pretty simple to prepare. "I like a well-balanced masala without any overpowering taste from the spices for the egg roast, with a hint of tanginess from the tomato standing out. I also prefer the onions to be roasted nicely, almost melting in with the other ingredients," says Maria Jose Martin, who runs mariasmenu.com, a food blog which focuses on south Indian cuisine.
Watch how to cook an ace Egg Roast below