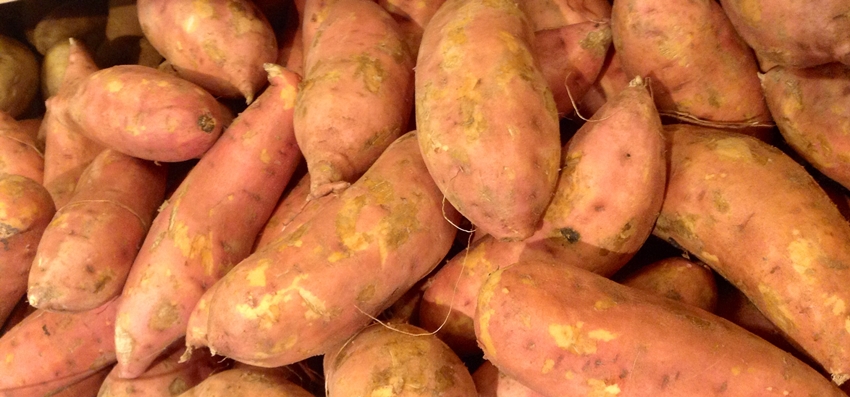 It's the season for sweet potatoes that help build immunity. You can have them boiled with a dash of lime juice and salt or make delicious cutlets (recipe video below). Photograph by Mike Moza
All the shelves have been dusted, your surroundings are spic and span, you're washing your hands with antibacterial soap every time you return home and yet, you're down with a cold or a cough several times a month. Instead of turning to antibiotics, it's time to build your immunity. Here are five foods that help you fight infections when you make them part of your daily diet
Garlic
Garlic contains allicin, a medicinal compound, which builds immunity and has powerful antibiotic properties. However, allicin is released when the garlic is finely chopped or crushed. Cooking everyday with raw garlic is a great way to include it in their diet, but some also eat two or three raw pods of garlic the first thing in the morning.
Here's a quick recipe for making garlic-flavoured pasta
Sweet Potatoes
It is the season for these sweet tubers, which contain a high amount of Vitamin A or beta-carotene. Vitamin A is vital to keep the skin tissues strong. Beyond cosmetic value, the skin is a big part of the immune system and plays a key role in fighting bacteria and viruses.
Here's a quick recipe to make sweet potato cutlets

Yoghurt
Daily intake of yoghurt is excellent to maintain the balance of gut bacteria. Yoghurt contains probiotics that can control the functioning of bacteria in the gut, which is the centre of your immune system.
Here's how you make instant dahi or yoghurt kadhi

Spinach
The green leafy vegetable has so many benefits starting with a concentrated amount of folic acid, which rebuilds damaged cells. It also includes high levels of Vitamin C, which helps fight all kinds of respiratory ailments. Winter is the best time to load up these powerpacked greens.
Here's a classic spinach corn recipe
Broccoli
This vegetable not only tastes great in salads and soups, but also acts as a natural detox agent and improves digestion. But most importantly, it helps prevent inflammation.
Here's a simple broccoli recipe