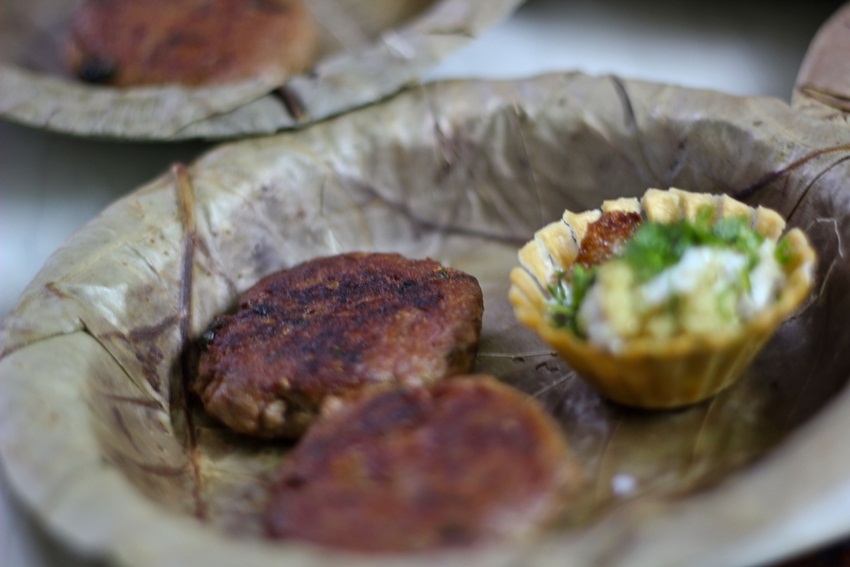 Jackfruit cutlets. Representational photograph
In the 1930s, my grandmother Krishna Mishra got married into a family residing in Darbhanga, Bihar. Darbhanga was at the time a prosperous principality, and my grandfather, a lawyer, worked as an advisor to the maharaja of Darbhanga. They lived in this massive colonial bungalow, surrounded by mango and white tamarind trees. My grandparents had nine children of their own, but my granny often had guests over, mostly students from Darbhanga's medical college who would drop in for a meal. Nine kids and a lot of guests demanded a full-fledged kitchen, and a large, well-stocked granary. Our granary was stocked with wheat, rice, fresh spices and, among others, whole chillies, and there was a mortar and pestle, brass plates, and a chulha, fired by wood from the mango trees.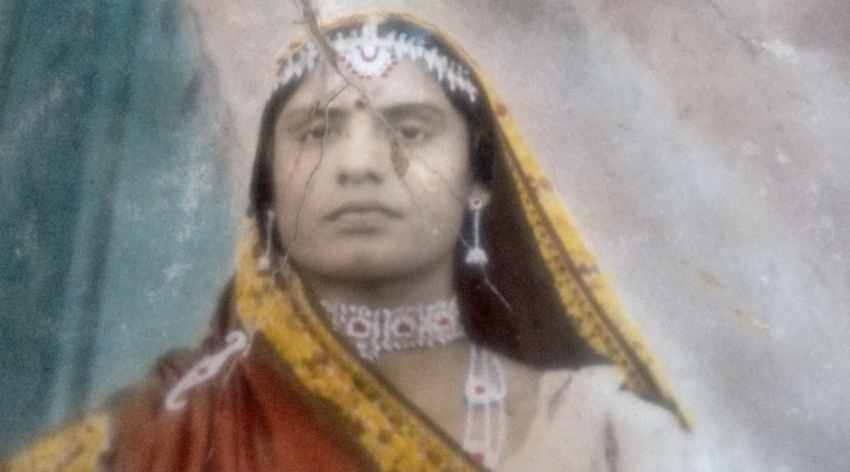 The author's grandmother as a young bride in the 1930s
Krishna Mishra passed away in 1998, but, as far as possible, she would try and cook on a chulha, and she would never cook vegetables out of season. She was a strong woman — she read a lot and had passed her intermediate back in the day — and there was no arguing with her. She made her jackfruit cutlets when we visited her in Darbhanga as children. She also made paranthas, a kind of potato stew that was rich with onions and whole spices and dahi vadas. We are Sakaldwipiya Brahmins, who are believed to have Iranian roots and mostly eat fish since we settled by the Ganga, in Bihar. We are not too big on meat so jackfruit is an excellent substitute. Grandmother's cutlets were fried in mustard oil, and were fleshy, garlicky and coated with rice flour. I cook it at least once every year, without fail, at my annual Holi get-together. I substitute the rice flour with dry bread or rava. It's just easier, I think. Naturally, Krishna Mishra wouldn't have approved.
Tanul Mishra is co-founder, Eatelish
Kathal ke Pattice
2-3 large Potatoes, boiled
1 medium Onion, finely chopped
½ tsp Aamchoor powder (dried mango)
½ Semolina or dry Bread Crumbs
Pinch of Asafoetida (hing)
Directions
Skin the jackfruit and cut into cubes. In a pressure cooker, place the cubed jackfruit with salt and asafoetida and enough water to cover the jackfruit cubes and cook for about 20 minutes on medium heat.
While the jackfruit cooks, grind the coriander, mint, cumin seed, garlic cloves, ginger and green chilis together.
Drain the jackfruit and let it cool. Once it cools, mash the jackfruit and potatoes together. The seeds of the jackfruit can be retained to add a little crunchiness. Add the ground spice paste and amchoor powder to this and mix well.
Make small round patties and coat each with semolina or dry bread crumbs.
Heat oil in a wok and deep fry the patties till each is golden brown. Drain excess oil on a paper towel. Serve with tamarind chutney or ketchup.